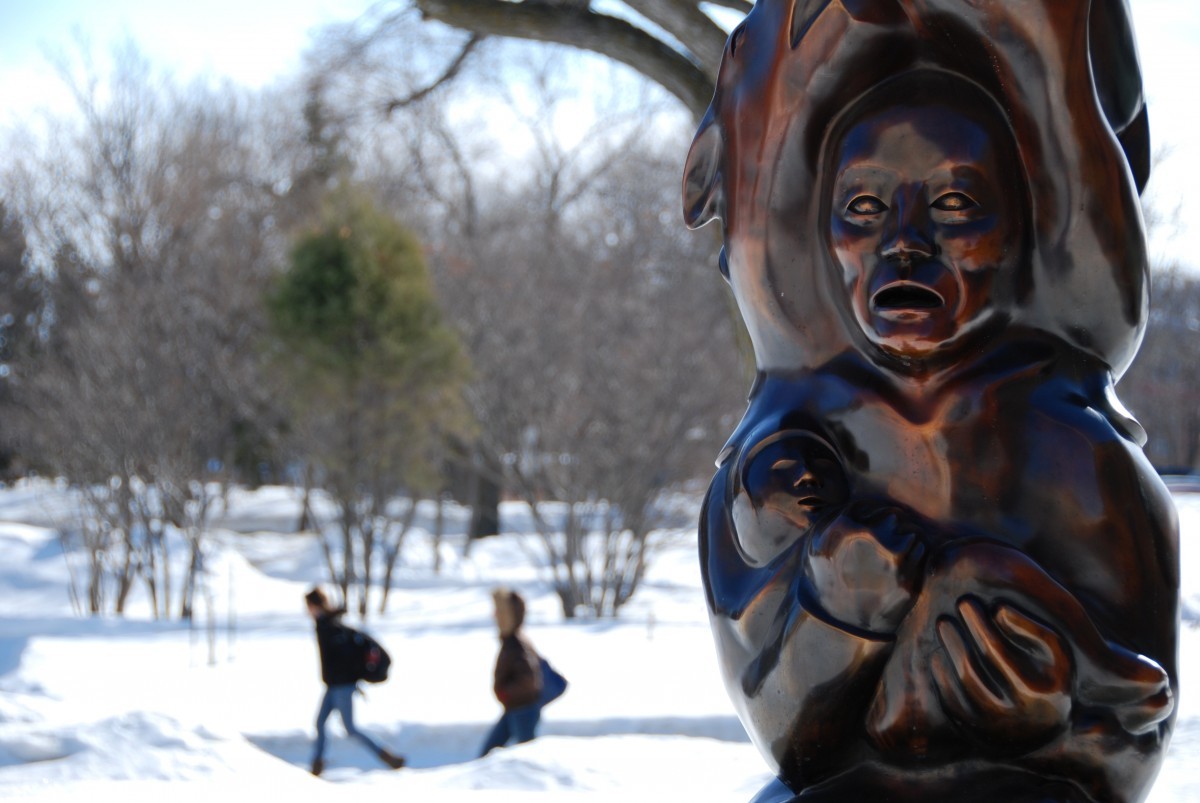 VOTE: Should the University of Manitoba have a mandatory Indigenous course requirement?
January 27, 2016 —
As part of Indigenous Awareness Week the University of Manitoba is hosting a panel discussion on Indigenous course requirements on Thursday, Jan. 28.
A number of Canadian post-secondary institutions are introducing an Indigenous course requirement. But is making learning "mandatory" the best way to reach students? Is it a one-size-fits-all class? Or will several options be offered to suit students' degree needs? Do universities and colleges have the capacity in order to make this happen? We'll lay out the pros and cons of introducing an Indigenous course requirement, examine options for what an Indigenous course requirement could look like, and explore the logistics for making it happen.
What: Panel discussion – Indigenous Course Requirement: Good or Bad?
When: Thursday, Jan. 28, Noon – 1:30
Where: Room 543/544 University Centre, Fort Garry campus
---
Should the University of Manitoba have a mandatory Indigenous course requirement?
No (72%, 613 Votes)
No, we should integrate knowledge in other ways (17%, 142 Votes)
Yes (11%, 96 Votes)
The above data is from a website poll that has been archived.
---
Panelists:
James Wilson, Treaty Commissioner for Manitoba
Originally from Opaskwayak Cree Nation, he is an educator who is passionate about bridging the gap between Indigenous and non-Indigenous communities. James currently serves as an Advisor on the Mayor's Indigenous Advisory Council and the University of Manitoba President's Advisory Council. He is a columnist for the Winnipeg Free Press and is regularly called upon by local and national media for his views on a wide range of Treaty-related matters, education and business issues.
Niigaanwewidam James Sinclair, Acting head of the U of M's Department of Native Studies
Sinclair is Anishinaabe from St. Peter's/Little Peguis. He is a regular commentator on Indigenous issues on CBC, CTV, APTN and other media.
Ashley Richard, student
A proud Ojibway Métis, she is studying Aboriginal Business Studies at the U of M's Asper School of Business. She is the president of the Association of Aboriginal Commerce Students and works for the Treaty Relations Commission of Manitoba.
Sadie-Phoenix Lavoie, student
Originally from Sagkeeng First Nation, she moved to Winnipeg in 2009 and is a fourth-year student at the University of Winnipeg, earning a BA with a double major in Indigenous Studies and Political Science. She is the female co-president of the University of Winnipeg Aboriginal Student Council, and is part of the committee that worked on the Indigenous Credit Requirement, which was approved by the U of W's senate and will be implemented starting in 2016.