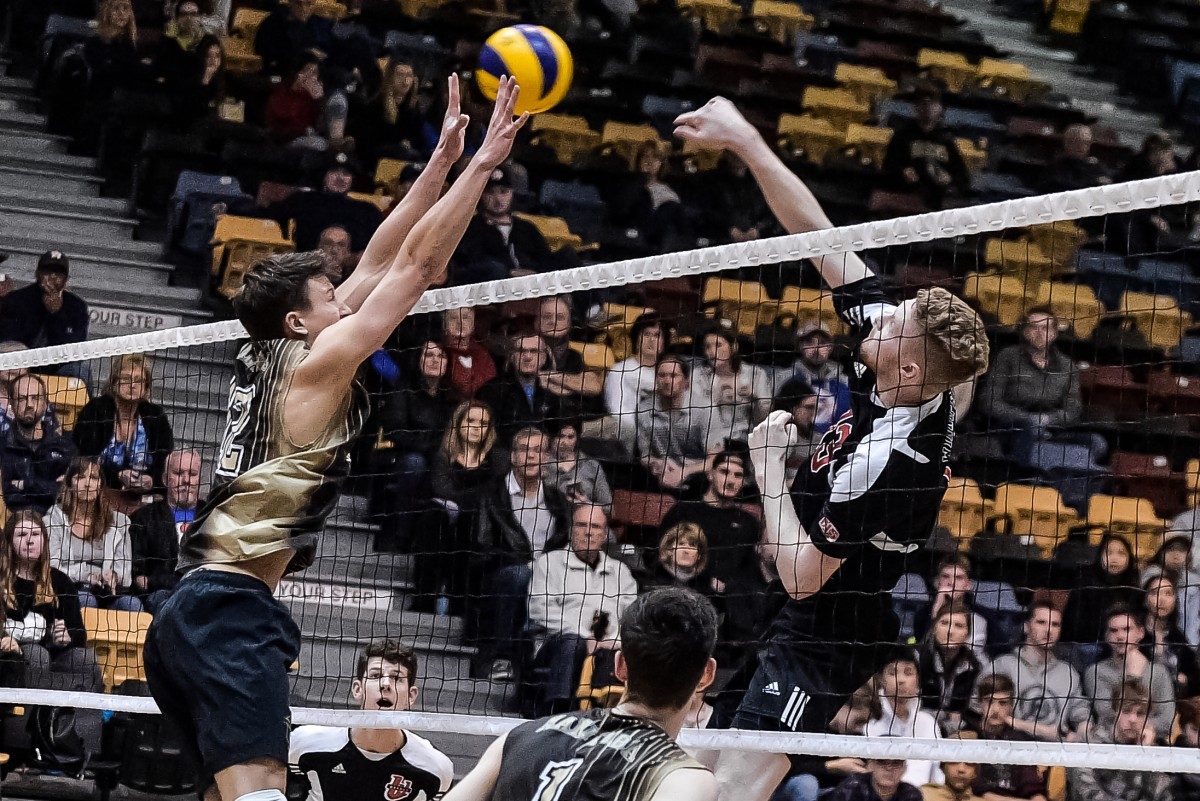 Volleyball home openers headline Super Spooky Saturday
Football plays last home game, women's hockey hosts Mount Royal
October 23, 2018 —
This Saturday, fans have the opportunity to howl for their favourite herd as three sports are on the schedule at home. In the spirit of Halloween, there will be pumpkin carving, fan giveaways and prizes for the best fan costumes.
Attendance so far at this season's Bison home openers has soared, more than doubling last seasons. Volleyball is expecting the same. Bison men's and women's volleyball host their home opening matches against the MacEwan Griffins at Investors Group Athletic Centre. Men play first at 4:00 p.m. followed by the women at 5:45 p.m. on Oct. 27.
The men's volleyball team had an up-and-down 2017-18, advancing to the quarter finals before being eliminated by the No. 2 ranked UBC Thunderbirds.
While most of last year's roster remains intact, head coach Garth Pischke who enters his 37th season, has made a few key changes to give his squad the best chance to contend for a national title.
Fifth-year Dustin Spiring moves from the middle position to the outside attacking position while second-year setter Dylan Sutherland will fill the gap left by Spiring in the middle.
"I already see that everybody else is a little more comfortable and are playing a lot better because of that."
On the women's side, the Bison herd will build off momentum from the 2017-18 season, finishing 7-3 in the final 10 contests before falling to the number three ranked UBC Okanagan Heat in their quarterfinal matchup.
"We got real close last year; we were not far off," said head coach Ken Bentley.
"We made really good progress, but once you become a good team, it becomes harder to become a better team. The tenacity required to make that upward climb becomes more important."
This year's squad has plenty of talent all across the board. As usual, the Bisons setting and middle attack are expected to be specific strengths.
"I try to be really good in those areas, because we can really control them," Bentley said. "Some things we can't control as much, but we can always be good with the ball, we can always defend, we can always serve, we can always pass. Those things are fundamental."
Football, hockey teams set to compete Oct. 27
The Halloween-themed day will kick off with football hosting their final regular season game against the UBC Thunderbirds. The Bisons lost their season opener to UBC on the West Coast but now the teams find themselves with matching records at 3-3. Game time is 2:00 p.m. at Investors Group Field.
The defending National Champion women's hockey team takes to the ice against the Mount Royal Cougars at 7 p.m. the same day at the Wayne Fleming Arena.
Tickets for football are $17.50 at ticketmaster.ca while hockey and volleyball are $10 at the door. Any fan wearing a costume, U of M students and fans 17 and under will get in free.
For full stories and all Bison news, visit gobisons.ca.