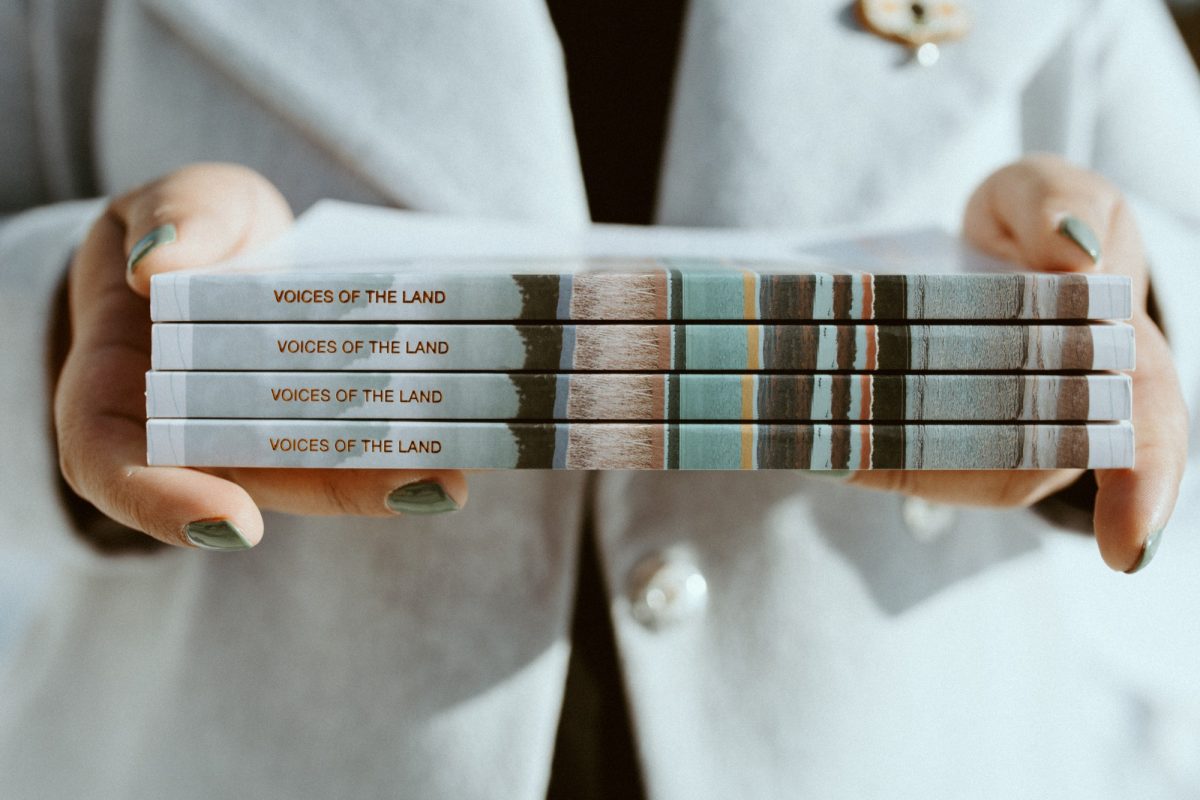 Voices of the Land: Indigenous Design and Planning from the Prairies
February 22, 2021 —
"I'm so filled with belief and hope because when I hear your voices at the table, I hear and know that the responsibilities that our ancestors carried … are still being carried … even through all of the struggles, even through all of what has been disrupted … we can still hear the voices of the land." – Anishinaabe Elder Mary Deleary [1]
Voices of the Land: Indigenous Design and Planning from the Prairies produced by the Indigenous Design and Planning Students' Association (IDPSA), of the Faculty of Architecture at the University of Manitoba. IDPSA was founded in Fall 2019, as a platform to host honest conversations around inclusion and representation. In an effort to broaden the lens of Indigenous design and planning, IDPSA actively seeks to incorporate Indigenous values within the design community through advocating for culturally informed initiatives, programs, and curriculum.
This is the first publication produced by IDPSA. Voices of the Land features 16 Indigenous students, representing a range of nations across Turtle Island, and spanning all four departments (Architecture, Landscape Architecture, Interior Design, and City Planning) from the Faculty of Architecture. In it, you will read profiles of our members, along with their artistic visions and designs. There are profiles of our esteemed faculty members and alumni. We trust that you will be inspired by the conversations we had with several leading Indigenous designers. Voices of the Land was supported by several local design firms, the Faculty of Architecture and the Canadian Roots Exchange. Our intention with this publication is to ensure that these important conversations on inclusion and representation in design education continue throughout Turtle Island.
Voices of the Land will be a foundation for Indigenous youth workshops on design and planning. The workshops will help facilitate creativity, create space for youth to flourish, and ultimately see themselves in the field. We hope to begin hosting these workshops in the summer of 2021 through building partnerships with existing Indigenous youth outreach programs. Both of us experienced the lack of exposure to this profession as youth. As students of design, we felt a lack of culturally relevant content, and experienced the misrepresentation and underrepresentation of our Indigenous cultures throughout our design education. We believe it is important to celebrate Indigenous stories, journeys, histories, and success in the planning and design field. Our cultures, stories and connections to the land can have a profound voice within the profession that shapes our environment, places, and communities.
At its heart, this publication is an act of ceremony. We are proud of our Indigenous identities. We acknowledge that the path ahead of us is unknown. We hope that this publication inspires the next generation of Indigenous youth to find their voice in design.
A digital copy of the publication is available on the Faculty of Architecture website.
For information, inquiries into receiving copies of the publication and/or to arrange an interview contact faum [dot] idpsa [at] gmail [dot] com