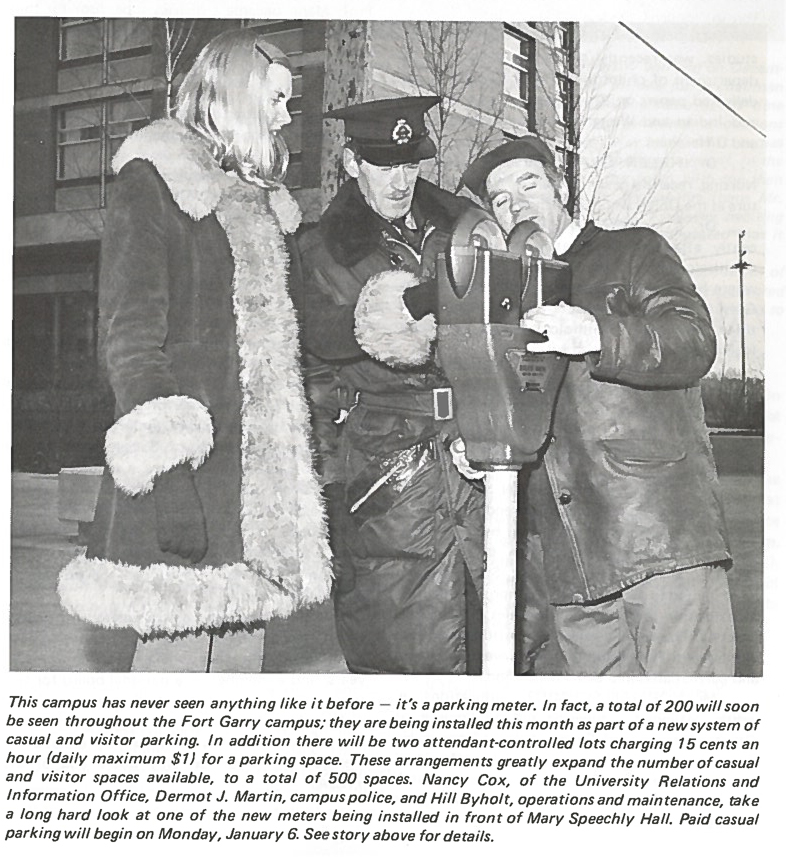 Improving student parking
Changes include elimination of hangtags; flexible options
March 25, 2019 —
The student parking system is being updated in time for the 2019-2020 regular academic session, including the registration and sales process. As a result, the purchasing period for student parking permits will now take place sometime in late July or early August.
convenient virtual permits
Student parking will be improved with more convenient features, including an upgrade to a virtual permitting system. This means that means plastic hangtags no longer need to be displayed. Instead, licence plate numbers will act as the permit. To allow for student carpooling, permit holders can register up to four licence plates for each parking permit.
flexible parking options
Flexible permits for student parkers will also be piloted, starting this September, thanks to a collaboration between parking services and UMSU.
A limited number of permits will be available for students who wish to park only on certain set days of the week. The flexible permits will be available for purchase on a first-come, first-served basis. Two flexible permits options will be offered: one that allows students to park on Mondays, Wednesdays and Fridays; the other that permits parking on Tuesdays and Thursdays only.
Flexible permit information and rates will be posted along with the regular student permit information, so please check the parking services website for further details.
Check back regularly for registration details and rate information by visiting the parking services website or contacting 204-474-9483. The sale opening date will be posted on the student parking webpage as soon as it is determined. http://umanitoba.ca/campus/parking/student/index.html