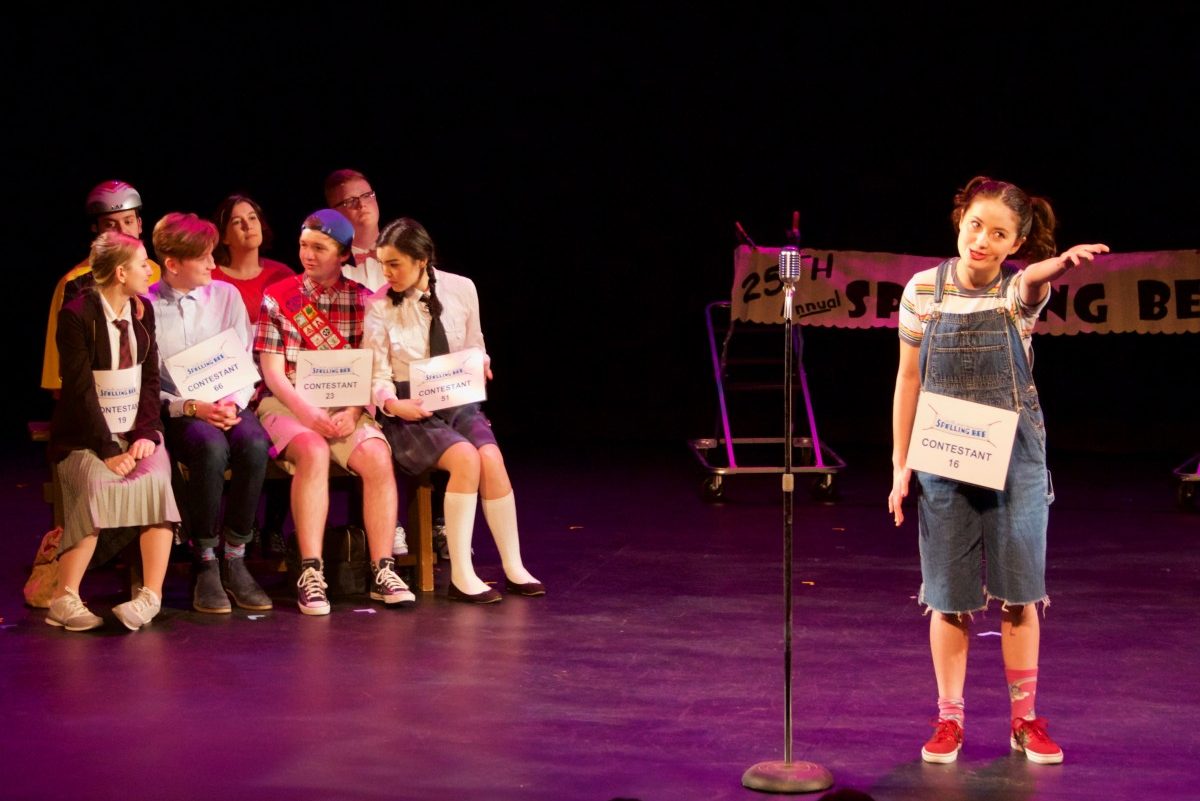 Upcoming Events for March 2018
February 28, 2018 —
The University of Manitoba's Musical Theatre Ensemble kicks off the month of March with two cabaret evenings and their annual production of scenes from popular musicals.
Musical Theatre Ensemble Cabaret evenings
An evening of musical entertainment featuring the solo work of our musical theatre ensemble students. Accompanied by collaborative pianists Cary Denby and Nicola Davies, these cabaret evenings will be a delight!
February 28th & March 2nd
Fools and Horses Café, 379 Broadway
Doors open at 7:00 pm with the full Fools and Horses menu available. Seating is limited.
Admission: $5 at the door
Make Our Garden Grow
There's something for everyone in this annual production of excerpts from popular musicals. Featured musicals include South Pacific, Guys and Dolls, Hamilton, and The Sound of Music
Friday, March 9 – 8:00 pm
Saturday, March 10 – 2:00 pm & 8:00 pm
Gas Station Arts Centre, 445 River Ave.
$20 adults / $12 students
Other upcoming performances:
3-14 International Pi Day: Sound Expression
In celebration of the ratio of a circle's circumference to its diameter—and, by extension, all things circular, and irrational—the Desautels Faculty of Music's eXperimental Improv Ensemble (XIE) humbly presents the inaugural International Pi Day Sound Extravaganza. Performers will move amongst multiple sounding stations arranged in a large circular configuration. Instruments will include DIY electronics, such as suspended lightweight speaker cone-equipped pi(e) plates. The ensemble will perform to a moving score of sorts, specifically the projection of a live in-house cymatics display, situated at centre of the circle. The event will be an open performance-installation in which audience members will be free to come and go, and to move about throughout the show. Part noise music, part fun house, part science experiment, the XIE's International Pi Day Sound Extravaganza promises a concert experience like no other.
Wednesday, March 14 – 12:30 pm
Room 175, Taché Two, 136 Dafoe Road
Hispania
The Desautels Faculty of Music's early music ensemble, Collegium Musicum, presents their annual spring concert.
Sunday, March 18 – 3:00 pm
St. John's Chapel, 92 Dysart Rd
$10 adults / $5 students
Noctis Nova: A Night of New Music
Joint choral presentation with the University Singers, Women's Chorus and Concert Choir.
Saturday, March 24 – 8:00 pm
Westminster United Church, 745 Westminster Ave
$15 adults / $10 students
Percussion Ensemble Spring Concert
Music by Bela Fleck, Casey Cangelosi, and William Byrd. Featuring Mike Kemp of the WSO, timpani, & Cam Denby, marimba.
Sunday, March 25 – 7:00 pm
Room 145, Taché Two, 136 Dafoe Road
Unless otherwise noted, tickets are available at the door or at the main music office (319-136 Dafoe Road).