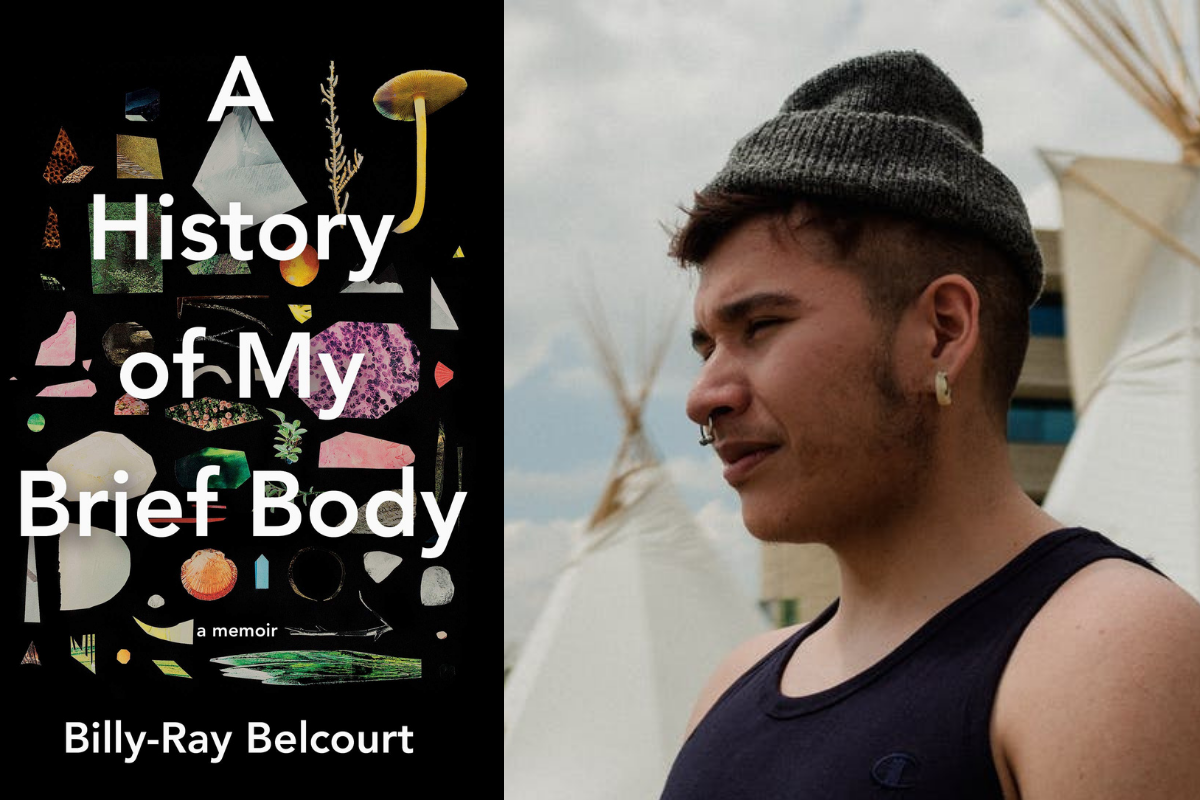 Unsettling Ideas announces timely memoir by Griffin Poetry Prize recipient as next reading
The book club will meet virtually in November as a part of UMISA's Indigenous Awareness Month
October 30, 2020 —
Indigenous Engagement announces A History of My Brief Body, by Cree writer and academic Billy-Ray Belcourt as the next title for the Unsettling Ideas: Winnipeg chapter book club.
The book has frequented bestseller lists since its August 2020 release, and Belcourt himself has received many awards, including the prestigious Griffin Poetry Prize for his first publication, This Wound is a World. Unlike his previous poetry titles, A History of My Brief Body operates much closer as a memoir, revealing vulnerability and personal growth in the writer's life.
"I chose this title as the next assigned reading because of the comforting and vulnerable ways in which the writer shares himself with the reader," said Nickita Longman, communications coordinator in Indigenous Engagement and Unsettling Ideas organizer. "We will gather virtually for this meeting, so it was my intention to choose a comforting read during such isolating times while still being able to touch on complex subjects such as Indigenous grief and joy, and how to exist between the two."
Unsettling Ideas, originally created out of Treaty 4 Territory in 2017, is a chance for UM students, staff, faculty and community to come together and explore concepts of decolonization and reconciliation through literature. Unsettling Ideas sets itself apart from many book clubs in that it invites the author of the assigned reading to guide the discussion while giving participants the opportunity to ask further questions.
The virtual book club meeting will take place during the Indigenous Awareness Month activities hosted by University of Manitoba Indigenous Students' Association (UMISA) in partnership with University of Manitoba's Student Association (UMSU), and other Indigenous student groups across campus. Anyssa Wood, the womxn's council representative with UMISA, will be moderating the meeting.
"It is incredibly important to spotlight Indigenous authors like Billy-Ray Belcourt for the same reasons that mainstream literature and pop culture are so influential today," she said. "I would like to see more LGBTQ2S+ bodies take up space in the world of literature."
To join author Billy-Ray Belcourt and Anyssa Wood for the book club meeting on Nov. 19, see details in the events calendar. Everyone is welcome to attend virtually.
To follow along with UMISA's Indigenous Awareness Month activities, like their page on Facebook, or follow them on Instagram at @UMISA and @umisawomxnscouncil.