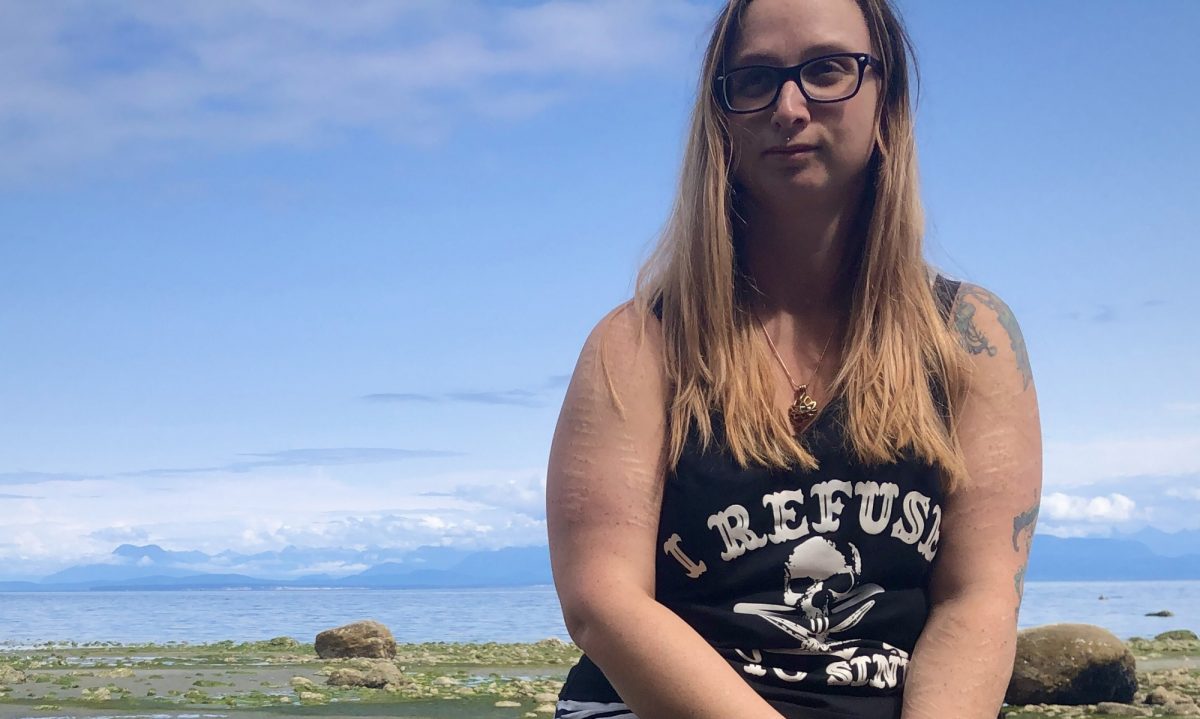 Undergraduate student's paper 'Safe Streets for Real People' wins competition
September 7, 2021 —
The Faculty of Social Work would like to congratulate Élyse LeBlanc, an undergraduate student, on winning the Canadian Association for Social Work Education (CASWE) Student Article Competition 2021.
Social work students from across Canada are invited to submit papers that are anonymously reviewed. The selected paper is then included in the Canadian Social Work Review (CSWR) journal.
"Élyse submitted a stellar paper based on her final assignment for my class, Introduction to Social Welfare Policy Analysis (SWRK 1310), and I encouraged her to submit to the student competition of the Canadian Social Work Review," says Kendra Nixon, director of RESOLVE and associate professor, Faculty of Social Work.
Élyse's winning paper is titled, Safe Streets for Real People: A Case Study of Neo-conservative Policy from a Structural Social Work Perspective, and is publicly available on Érudit: https://www.erudit.org/en/journals/cswr/2021-v38-n1-cswr06127/1078393ar/
"The Safe Streets Act of Ontario is an anti-panhandling law. I chose it for my analysis because a policy that responds to a systemic social issue with punitive measures epitomizes the neoconservative tenets of individual responsibility and inherent social hierarchy, which culminate in victim-blaming," explains Élyse.
"It is also representative of the larger neoliberal trend to criminalize all facets of poverty. This runs completely counter to social work ideals and mandates, and has devastating consequences for some of our most vulnerable and marginalized community members. Despite extensively documented harms and valid constitutional challenges, the SSA and other laws like it remain in effect and actively enforced, highlighting the urgent need for continued advocacy in this area."
"Before Dr. Kendra Nixon suggested entering the competition, it hadn't occurred to me that an undergraduate student could publish in an academic journal. The whole process has been a really valuable learning experience that has pushed me out of my comfort zone in all the right ways, given me a taste of academic activism, and gotten me interested in a path that I wouldn't necessarily have considered otherwise. I highly recommend any curious student look into entering this year's competition, and I thank Kendra for her encouragement and support," exclaims Élyse.
"As having served on the CSWR board (and co-editor of the journal), I am well aware how competitive the student competition is. Further, it's usually graduate students, including doctoral students, who submit and win. So for an undergraduate student to win, it's a big deal", says Kendra.
Congratulations to Élyse for winning the competition and for being a published author. For more information about the student competition, please visit the CAWSE website: https://caswe-acfts.ca/cswr-journal/student-article-competition/