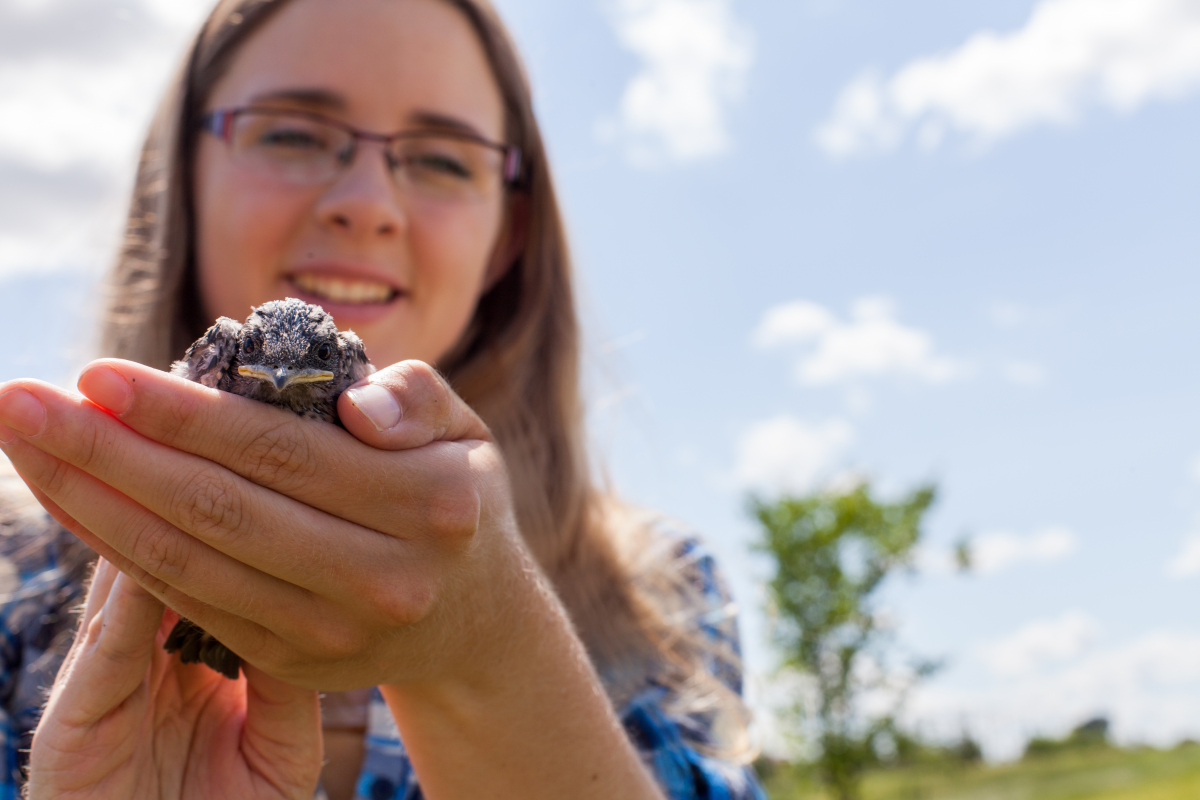 Undergraduate Research
November 27, 2017 —
Next summer, instead of a typical part-time job, why not try working in a lab alongside one of your favourite professors? Not only will a lab posting serve to enhance your resume, it will give you more in-depth, first-hand knowledge of what a research project is all about.
It's not too late to investigate this unique opportunity: simply contact your Professors or visit the various departments in the Faculty of Science to find out more. Once you have found a Professor who agrees to hire you, fill out the application form and hand it in as soon as possible. Dean's Office Deadline is: Friday, January 19, 2018.
Undergrad Summer Research Awards are funded from a number of sources, including: NSERC (Natural Sciences and Engineering Research Council), the Faculty of Science and/or through grants held by professors in the Faculty of Science. If you are considering going on to Graduate Studies, a summer research award is a great way to earn valuable experience in your chosen field.
Harley Bray recently completed an NSERC summer research term where she worked in Dr. John Sorensen's organic chemistry lab. This gave her the chance to hone the skills she learned during her studies.
"As a student, you're off for four months in the summer and when you come back, you forget a lot of what you learned. Working in the lab helps keep those skills and techniques fresh."
Zhengyu (Harry) Gu developed kid-size robots in Professor John Anderson's and Dr. Jacky Baltes, Autonomous Agents Laboratory (AALAB). He worked to implement computer vision and control the robot's motions in order to solve different real-world problems.
"I like working in the AALAB it feels like a big family. I've gained self-confidence, and my problem-solving skills have been given a boost. Dr. John Anderson has trained me to become a Ninja who can solve problems efficiently."
Ellyne Geurts was part of Professor Kevin Fraser's biological sciences lab, where she helped in his research analyzing stable hydrogen isotope data from martin feathers.
"I think my favorite activity was weighing nestling martins to get a measure of how healthy the brood was. My favorite event was when the entire lab did an overnight mass trap of adult purple martins at our largest colony, where starting at sunset we caught, banded, and deployed geolocators and GPS units until sunrise. I found it to be really exciting to be working in the dark and collecting so much data in a very short time span. It was exhausting, but super satisfying."
Andy Lun also worked in Professor John Anderson's Autonomous Agents Lab in computer science, researching a new generic vision module for a robot, as well as an algorithm that would calculate the number of steps needed for it to save a soccer goal.
"The opportunity to participate in two international competitions (Robocup and FIRA HuroCup) has been amazing, because it's given me a new perspective into the endless possibilities in this field."
---
For more information please visit the Faculty of Science Undergraduate Research Opportunities webpage. You may also consider planning to attend the upcoming information session.
What: Undergraduate Research Award Information Session
When: Monday, December 4
12:30PM to 1:20PM
Where: Migizii Agamik – The Bald Eagle Lodge
(Located on the Fort Garry Campus between the Max Bell Centre and the Education Building)