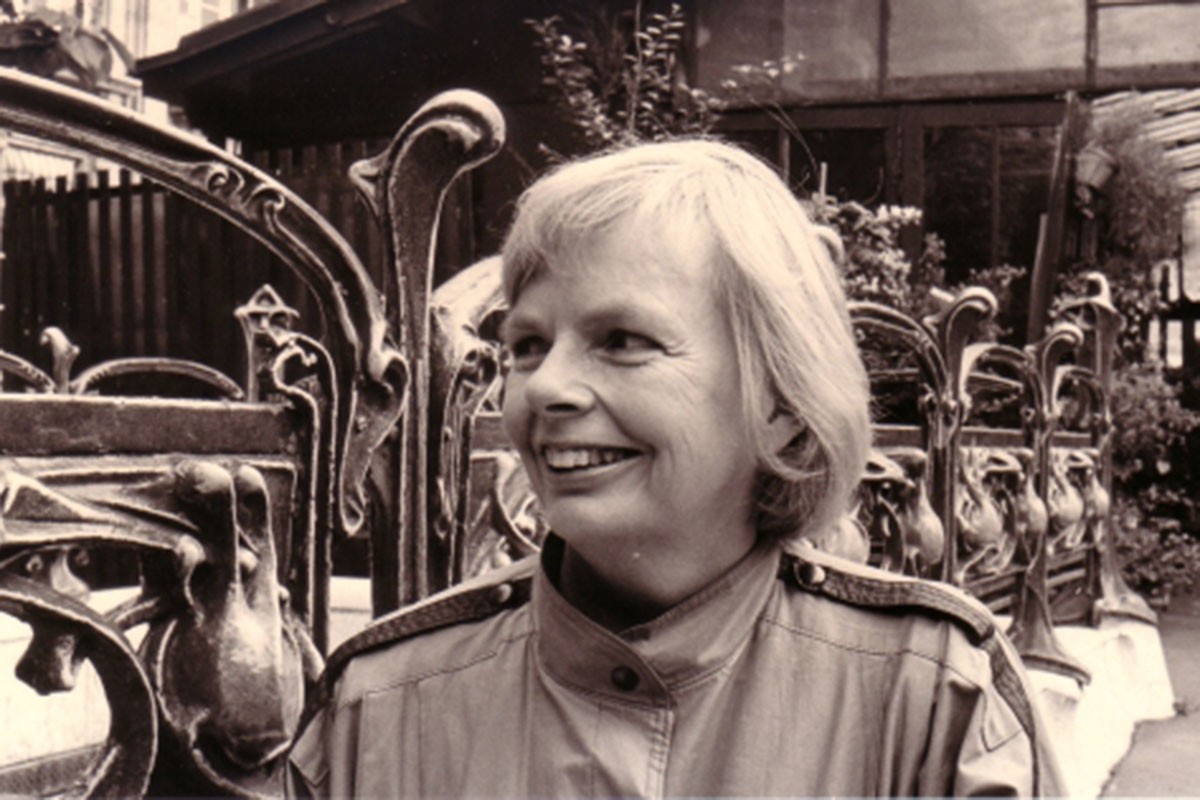 UM's literary giant lends her legacy to major new award
The Carol Shields Prize for Fiction will recognize excellence by North American female and non-binary writers
February 12, 2020 —
"Let me suggest to you that when a writer sits down to write, there are two people at the keyboard, not one," the late Carol Shields once wrote.
"There is the performer, the creator, the storyteller. And seated next to her, or perhaps crouched inside her, is the source–that being who has laid down a bedrock of thought, of experience, or perhaps of bewilderment and inexperience, and she is now eager to write out of the sum or distillation of that reserve, to name what Philip Larkin once called 'the million-petaled flower of being.'"
You may notice that the thought definitely names the writer as a female. It was a statement that needed to be made, Shields believed. The internationally renowned author, who died of breast cancer in July 2003, suggested that women's lives, along with their writing, have too often been invisible. Shields sought to ameliorate that centuries-long invisibility through her own work.
Now, a new literary award worth CAD$150,000 will bear the celebrated author's name. Recognizing "excellence in fiction" and open to all North American female and non-binary writers, the Carol Shields Prize for Fiction will launch in 2022.
Carol Shields joined University of Manitoba's department of English in 1980 and taught students here until her retirement in 1999. It was during that time–and while raising a family with her husband Don Shields, a professor and dean of engineering at the U of M–that she wrote the majority of her novels, including Swann in 1987 and The Republic of Love in 1992. The Stone Diaries won the 1993 Governor General's Award and the 1995 Pulitzer Prize for Fiction, the only book ever to have received both awards. She was named professor emerita upon her retirement in 2000. In January 2003, Shields was further recognized by the U of M with an honorary Doctor of Letters degree; her legacy was honoured in 2016 with a commemorative bust on UM's Innovation Plaza.
Alison Calder, professor and acting head of English, theatre, film & media in the Faculty of Arts, calls the prize announcement "an exciting development" for North American women and non-binary writers. "And it's very appropriate that it should be named after Carol Shields, whose own writing celebrates the often unrecognized lives of women," she says.
"It's also exciting that the award is named after someone whose writing delineates Winnipeg and Manitoba so beautifully," she adds.
Women's writing in the spotlight
Speaking to the Toronto Star, Canadian author and one of the founders of the award Susan Swan says, "The thing is, women have dominated for a while in terms of readership but because a lot of the subjects women write are about relationships and in domestic settings, it's still not considered serious literature."
U of M retired English professor and acclaimed author David Arnason praised the work of his friend and colleague, noting that Shields "found the heroic" in ordinary lives.
The annual prize is the first of its kind for women's fiction in North America. Eligible titles are those published in the U.S. or Canada, including translations from Spanish and French. Authors must be citizens and current residents, of at least five years, of Canada or the U.S.
Its objective is to put the work of women writers in the spotlight, say the founders. The Carol Shields Prize for Fiction mirrors a similar women's prize in the UK, and is supported by names with serious clout, including Margaret Atwood, Jennifer Egan, Dionne Brand, Marie-Claire Blais, Jane Smiley, Francine Prose and Alice Munro.
Besides the substantial sum, the winner will receive a residency at the Fogo Island writers' retreat. The winner will also select an emerging female or non-binary writer to be awarded a year-long mentorship. Prize runners-up will receive university writing residencies in Canada or the U.S.
Shields wrote novels that "traditional male critics would've considered 'lightweight' because they were set in the home and were about family relationships," Swan told CNN. "The large amount is a statement of belief in the brilliance of women's writing."
Calder agrees. "$150,000 is a life-changing amount of money that will buy valuable writing time for the winner and provide an important public validation of their work," she says.