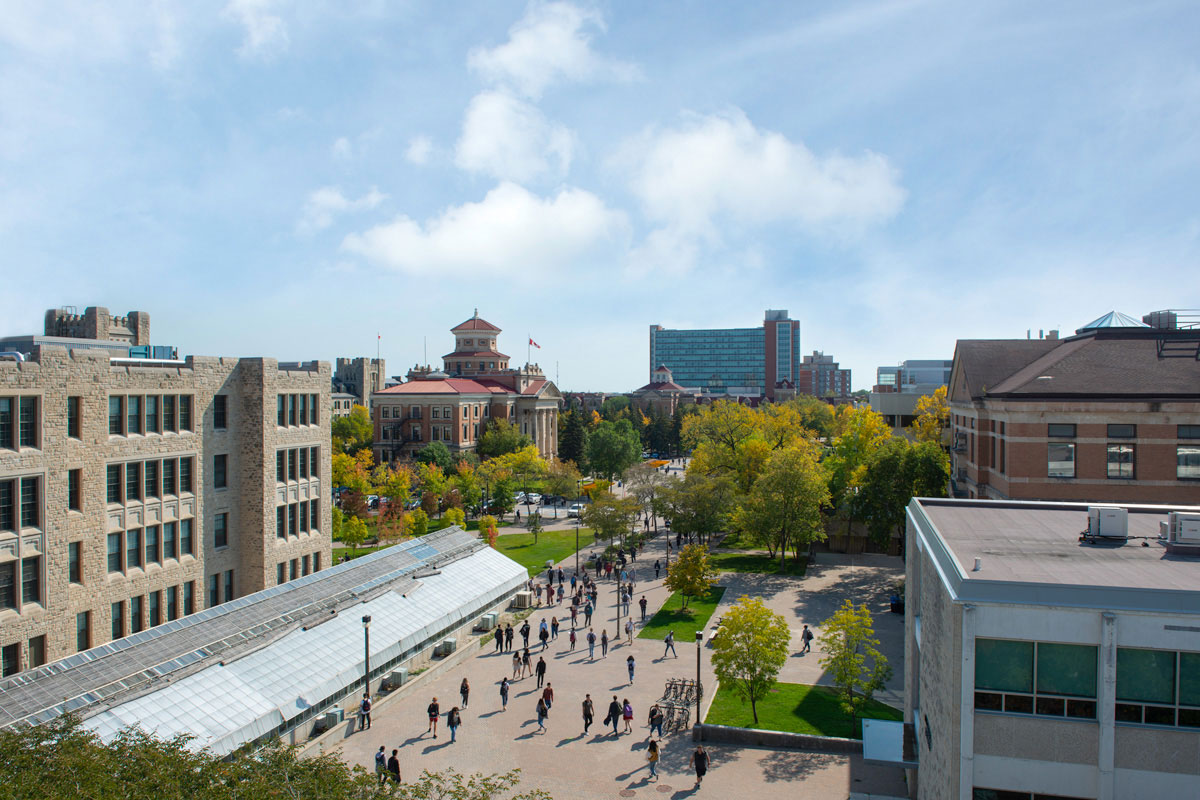 UM to recognize national holiday on Sept. 19
University will close for the day
September 14, 2022 —
The University of Manitoba will close on Sept. 19, 2022 to coincide with the national holiday recently announced by the federal government marking the funeral of Queen Elizabeth II.
Queen Elizabeth reigned as monarch of The Commonwealth for 70 years, the longest of any British ruler. She passed away on Sept. 8, 2022, at the age of 96. All Canada and Manitoba flags on the Fort Garry campus are flying at half-mast until Sept. 19.
Classes will be cancelled for the day and may be rescheduled on a case-by-case basis. For staff, the day will be a one-time statutory holiday. If you have questions, please reach out to your supervisor or instructor.
UM buildings and services, including libraries, will also be closed on Sept. 19 and will reopen on Sept. 20. The announced federal holiday is for 2022 only and will not be an annual holiday.
The university is observing the day in compliance with our collective agreements, which all have the following language:
The following days shall be observed as paid holidays: New Year's Day, Good Friday, Victoria Day, Canada Day, Terry Fox Day, Labour Day, Remembrance Day, Thanksgiving Day, Christmas Day, Boxing Day, Floating Holiday, Louis Riel Day and any other day or days so proclaimed by the Federal, Provincial, City of Winnipeg or University authorities.