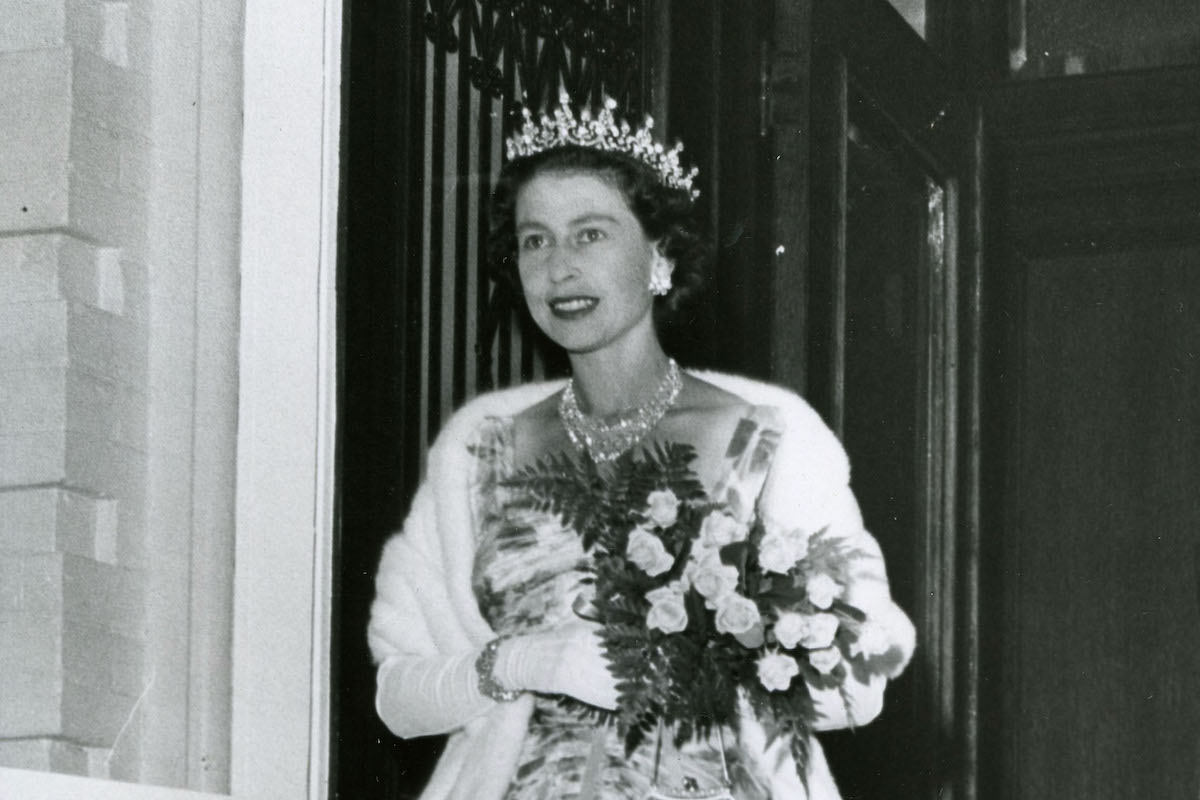 Flags lowered for Queen Elizabeth II
September 9, 2022 —
The University of Manitoba mourns the loss of Her Majesty Queen Elizabeth II.
Queen Elizabeth reigned as monarch of The Commonwealth for 70 years, the longest of any British ruler. She passed away on Sept. 8, 2022, at the age of 96.
The Queen visited Manitoba six times in her lifetime, from Winnipeg to Dauphin to Brandon to Neepawa, where she and Prince Philip spent a secretive getaway on a small, unassuming family farm, far from Royal watchers and official photographers.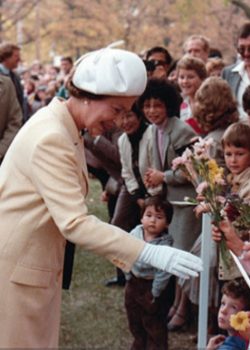 In October of 1984, Queen Elizabeth honoured UM with a visit when she turned the sod for the new Transport Institute/Administrative Studies Building. To protect Her Majesty, the RCMP and her own personal security staff made some preparations with the assistance of UM Physical Plant staff, such as sealing shut manhole covers and clearing nearby areas of Fort Garry campus.
Snipers were even stationed on the fourth floor of Taché Hall for the Queen's protection. All went off without a hitch, though, as the crowd greeted the Queen with flowers and well wishes.
UM was brought into existence by a legislative Act in 1877, and in 1977, Queen Elizabeth proclaimed The University of Manitoba Act, reiterating its establishment.
All Canada and Manitoba flags on the Fort Garry campus will fly at half-mast until Sept. 19.
People are also invited to sign a book of condolences on the Canadian government's site.
The university will close on Sept. 19, 2022 to coincide with the national holiday recently announced by the federal government marking the funeral of Queen Elizabeth.