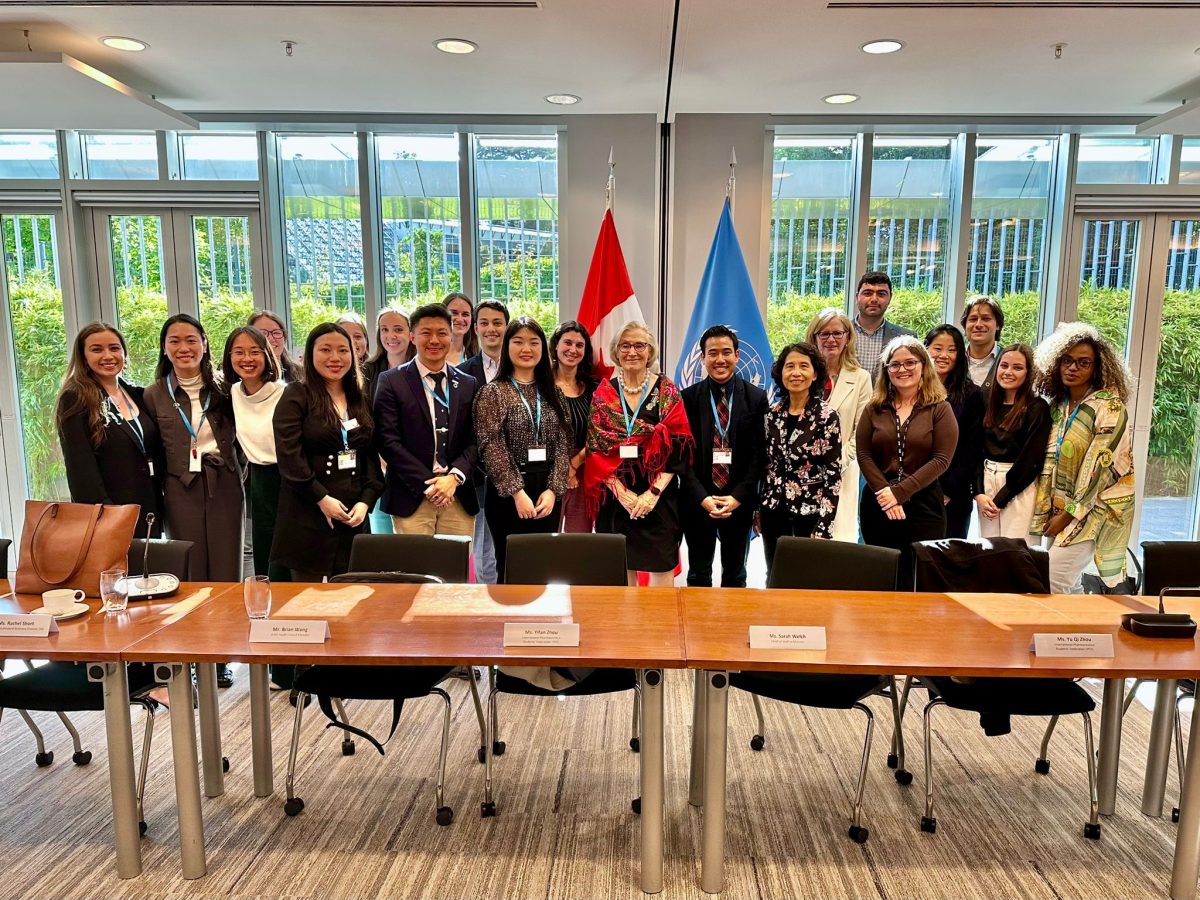 Rady student appointed Canadian Youth Delegate to World Health Assembly
August 1, 2023 —
Toby Le, a PhD student in medical microbiology and infectious diseases at the Max Rady College of Medicine, was appointed the 2023 Canadian Youth Delegate to the World Health Assembly in Geneva, Switzerland — an honour that enabled him to represent the voices of Canadian youth at the assembly in May.
The World Health Assembly is held each year by the World Health Organization. Among the 193 nations represented at the assembly, Canada is one of only 15 countries that appoints a young leader as a member of its annual delegation. Le is the first Manitoban to receive this appointment.
In preparation for the assembly, Le established a team of young professionals to advise him on global health priorities. With the support of this team, he took the lead in facilitating a series of 15 virtual roundtable discussions. Through these discussions, he actively engaged with 130 young individuals across Canada on pressing global health issues.
At the World Health Assembly, Le hosted another roundtable session with young Canadians, focusing on well-being and mental health. The session presented an opportunity for young Canadians to engage with government officials.
Federal officials at the assembly included Minister of Mental Health and Addictions Carolyn Bennett, Chief Public Health Officer Dr. Theresa Tam and President of the Public Health Agency of Canada Heather Jeffrey.
Drawing on the insights gained from his roundtables, Le was also invited to speak on behalf of Canadian youth at the Commonwealth Health Ministers' meeting to advocate for improved mental health services for youth. This meeting brought together young leaders and policymakers from the Commonwealth.
In his speech, Le said, "More often than not, mental health is an issue of systemic inequities. And if societies and governments want to produce equitable outcomes, then they need to create more equitable processes.
"A prime example of creating equitable processes in government is ensuring that youth are represented, supported and empowered in developing policies."
Continuing his role, Le will represent Canadian youth at the Pan American Health Organization Directing Council in Washington, D.C. in September. As he prepares for this international gathering, he invites all Canadian youth to participate in the virtual policy roundtables.
"Global health is heavily interconnected and integrated," Le said. "You don't need a background in policy to contribute value to these roundtables.
"We need more young people from diverse disciplines to step forward and share their individual perspectives. By sharing your unique perspectives and lived experiences, you can help shape the trajectory of global affairs and foster diverse solutions."
Dr. Kelley Main, dean of the Faculty of Graduate Studies, congratulated Le for engaging in global health issues and serving as a delegate to the World Health Assembly.
To learn more, visit Canadian Youth Delegate.