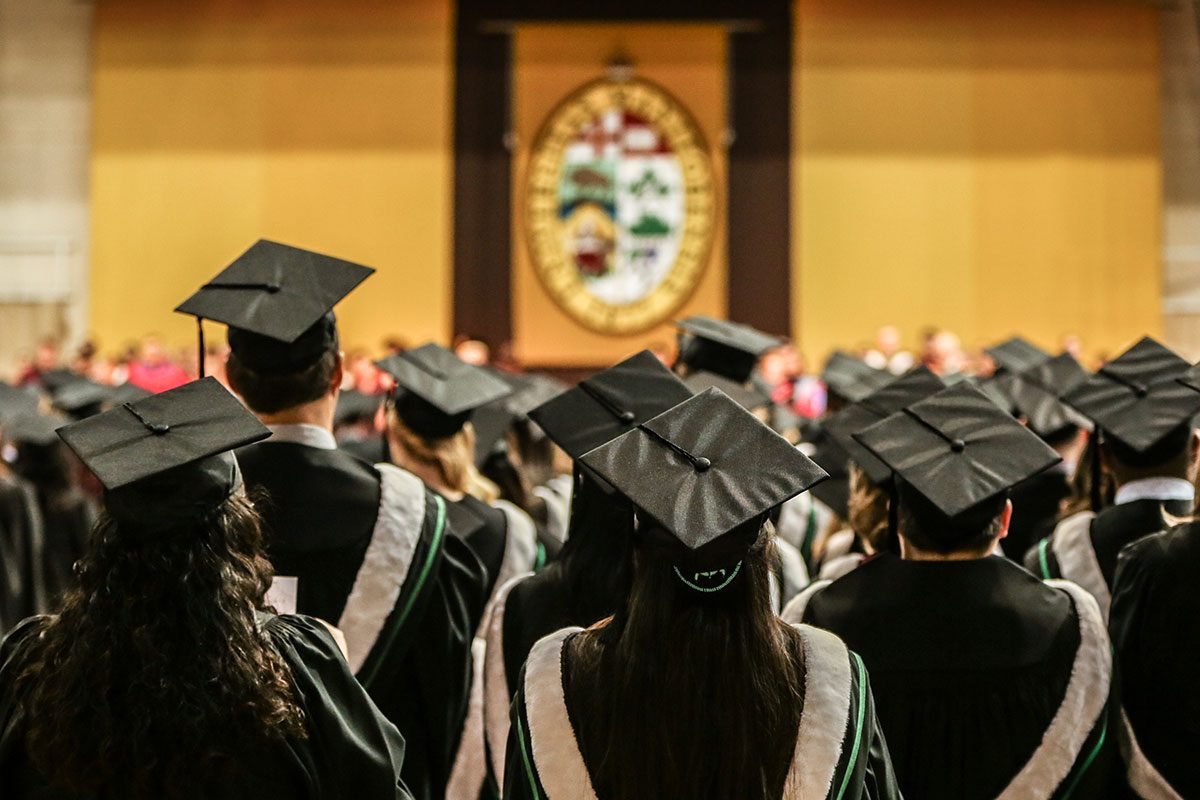 UM staff and faculty: Join the celebration; assist with convocation
Help make graduating students' special day a success
September 20, 2022 —
Fall Convocation ceremonies are just around the corner, and it takes a large team to ensure a safe, successful, and celebratory ceremony for our graduates and their guests. Take part in UM students' special day by signing up to be an usher! Ushers are placed throughout Investors Group Athletic Centre and play a key role in helping guests and ensuring the safety and enjoyment of all in attendance.
Fall Convocation ceremonies will be held on Wednesday, October 19, 2022, at 2:00 pm, Wednesday, October 19, 2022, at 7:30 pm and Thursday, October 20, 2022, at 3:00 pm. For further information about the ceremonies, visit the Convocation website.
Participation from UM staff and faculty is key to making convocation events a success. Don't miss out on a great opportunity to contribute to these celebrations and experience the joy and excitement of our graduates and their friends and families firsthand.
For more information, and to sign up as an usher, please submit this form by October 7th.