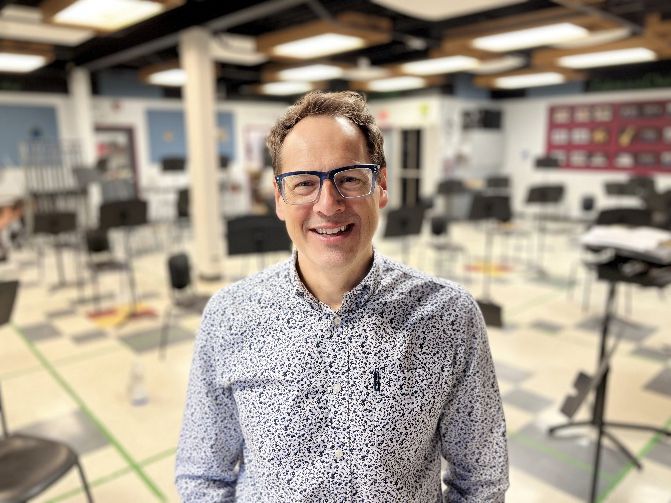 UM alum gets national award for 'Outstanding Jazz Director'
May 24, 2022 —
This year's winner of the Tommy Banks/NAC Orchestra Outstanding Jazz Director Award is Faculty of Education Alum Greg Edwards from Westwood Collegiate in Winnipeg, Manitoba. Under Greg's exemplary leadership over the past 22 years, Westwood's music program has set the highest standard of performance.
"thanks to the university of Manitoba, specifically the School of Music and the faculty of Education, for all the things that they have provided for me and for the foundation they gave me upon which I have built a 27 year career." – Greg Edwards.
Each year at MusicFest Nationals, MusicFest in partnership with the National Arts Centre awards the Tommy Banks/NAC Orchestra Outstanding Jazz Director Award to honour the memory of Senator Tommy Banks, educator, pianist, conductor, arranger, composer, TV personality, actor, producer and politician (1936-2018).
Mr. Edwards has been a music educator in the St. James-School Division for 27 years and 22 years at Westwood Collegiate. Greg's jazz ensembles and concert bands rank among the best in Canada and have won top honours many times at the local Winnipeg Optimist International Band and Jazz Festival, and at the University of Mary Jazz Festival (Bismarck, North Dakota).