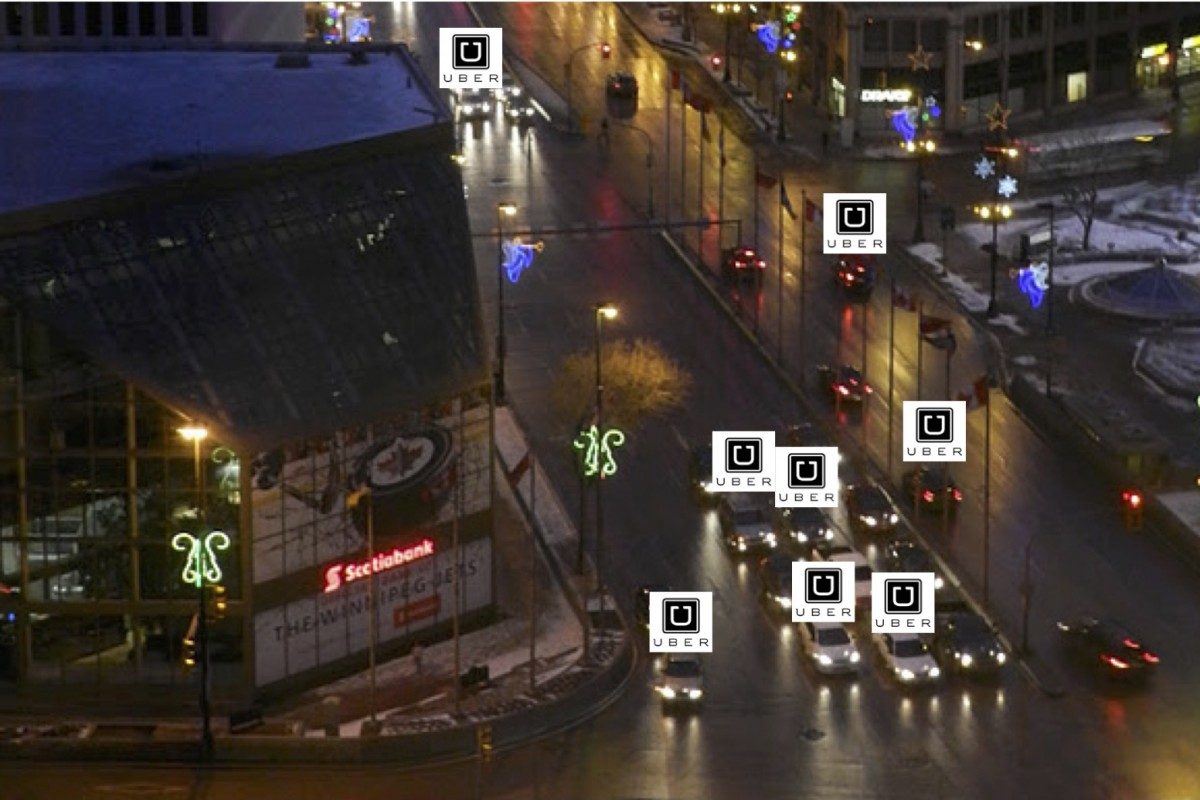 Ubering the city: Understanding the changes to transportation in Winnipeg
December 12, 2017 —
In early December the City of Winnipeg revealed plans to allow ride-hailing services such as Uber and Lyft operate in the city. The potential change in the transportation landscape leaves many unanswered questions.
For this reason, academics, policy makers, the taxi industry and the nonprofit sector are taking part in a round-table discussion focused on the shifting transportation policies in Winnipeg. The event takes place on Thursday, Dec. 14 and will see panelists share their expertise and opinions, and consider the future of transportation in Winnipeg.
The project, funded by the Social Sciences and Humanities Research Council (SSHRC), explores new ride-hailing technologies and services and the affect they will have on other systems of transportation like the taxi industry. The project is also interested in exploring what ride-hailing companies mean for the culture of work.
Dr. Sheri Gibbings of Wilfrid Laurier University holds the SSHRC Insight Grant, together with Dr. Joshua Barker from the University of Toronto, titled Ubering the City: Understanding Transportation and Ride-Hailing Applications. Examining ride-hailing services in Winnipeg is part of this project, as such the event on Dec. 14 is a product of a partnership between Gibbings and the U of M Institute for the Humanities.
Panelists include:
J

oe Kornelsen – public transit advocate
David Camfield – Department of Labour Studies / Sociology
Lea Baturin – former member, Winnipeg Taxicab Board
Adolf Ng – Director, University of Manitoba Transport Institute
Scott McFadyen – Spokesperson, Winnipeg Community Taxi Coalition
Paul Moist – Canadian Centre for Policy Alternatives
Christine Brouzes – Ikwe, Safe Rides, Women Helping Women
Sheri Gibbings – Wilfrid Laurier University
The discussion will be broadly framed a series of questions and all participants are encouraged to consider them ahead of time. They can be found here.
Event details:
What: Ubering the city: Understanding the changes to transportation in Winnipeg
When: Thursday, December 14
Time: 2:00 p.m.
Where: 409 Tier Building, Fort Garry Campus