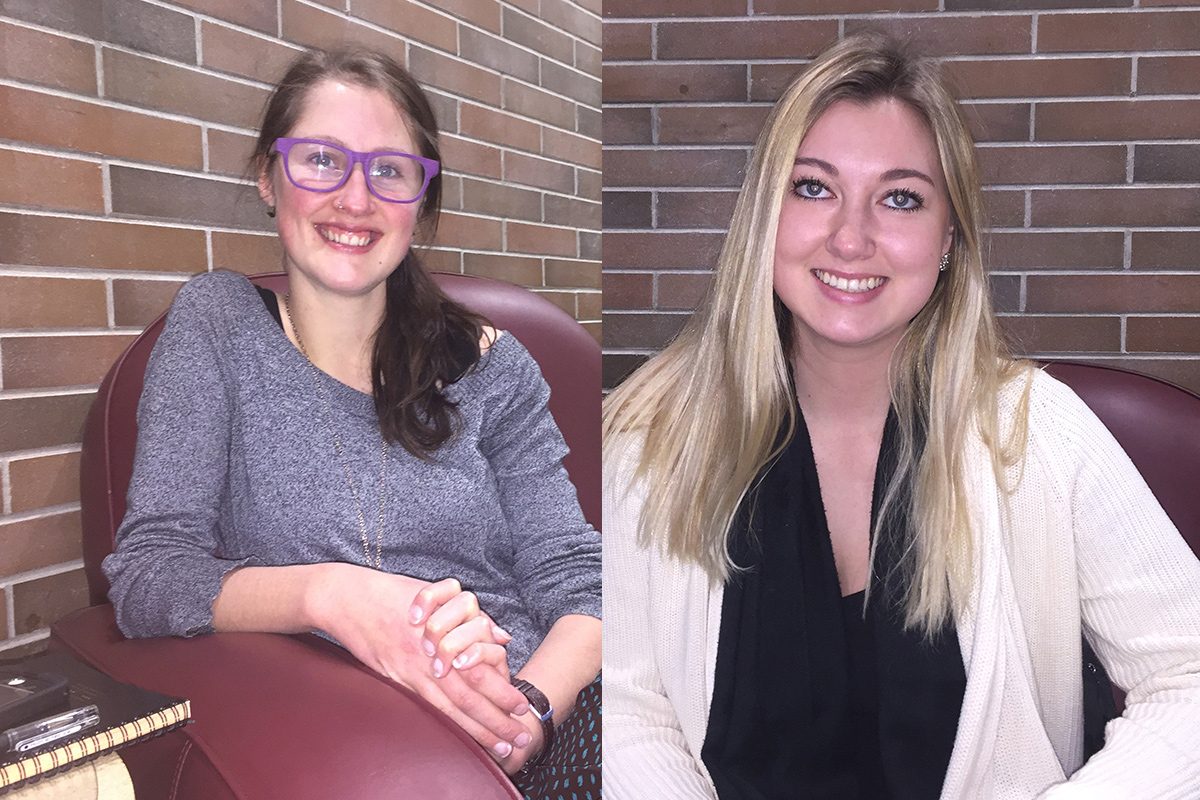 U of M students selected for national conference exploring options for Canada's future
January 31, 2017 —
Samantha Blatz likes to think of herself as a visionary. She's one of two U of M students headed to Ottawa in February for a national gathering of experts and free thinkers to discuss the future of Canada and what it can become over the next 50 years.
"I want to push out the status quo so that future planning for cities and communities is more focused on what people really need and the way we live," says Blatz, an architecture student who is passionate about urban design and planning.
She and political studies student Allison Kilgour have been selected from a raft of nominated students to attend Converge 2017. They'll join other innovators, entrepreneurs and community leaders chosen from universities across Canada.
From Feb. 6-7, 2017, guest speakers will tackle a variety of topics from pluralism, equity and inclusivity to the role of universities in guiding and building a better nation.
Gov. Gen. David Johnston is one the keynote speakers at the event, and will promote a call to action for young people to think about a better future for all Canadians.
Sessions will include discussions on immigration and refugee resettlement, Truth and Reconciliation, and even how the arts can be promoted and celebrated in higher education and throughout society to strengthen diversity and inclusivity. These topics embrace many fields of study, across disciplines from architecture to sociology, and from art to engineering.
"Public consultation is always needed when planning our communities, but this sometimes doesn't happen with the needs of all people in mind," says Blatz. "Are planned changes benefiting everybody or are they just dictated by the economy and politics?"
"I'm not happy to just hear about changes planned for the future," Blatz notes. "I want to see actual changes occurring as a result of planning. We have opportunities to be leaders in people-centred design and planning, building a community that works."
Kilgour also wants to create positive change in the community to benefit Canadians. She is involved in activism on campus, working with women's groups and organizations that promote inclusivity, and lobbying to ensure that women's rights are protected and their voices heard.
"Among other things, we need to remove barriers to education," she says.
Kilgour notes that Canada has shown leadership in equality and respect for all people. "We are on a different path than other countries but we need to take action to ensure we don't fall off the path like some nations appear to be doing," she says.
"Converge 2017 is an incredible opportunity for students and political activists to share ideas and learn about ways in which we can effect change," she adds. "Movements like this keep us going in the right direction. In Canada, we have reason to celebrate our accomplishments. It's important to look where we came from and how we have worked for unity, but we need to look to do more. There's lots of work that can be done."
"We have to think of the future not in terms of us being faced with challenges, but with opportunities," says Blatz.
Both Blatz and Kilgour will share their experience at the Ottawa conference by taking over the U of M student Instagram account February 6-7, 2017.
You can follow them at:
The University of Manitoba is celebrating our 140th anniversary this year, in conjunction with Canada's 150. Follow the conversation and hear more about our history, people and celebration events at #UM140