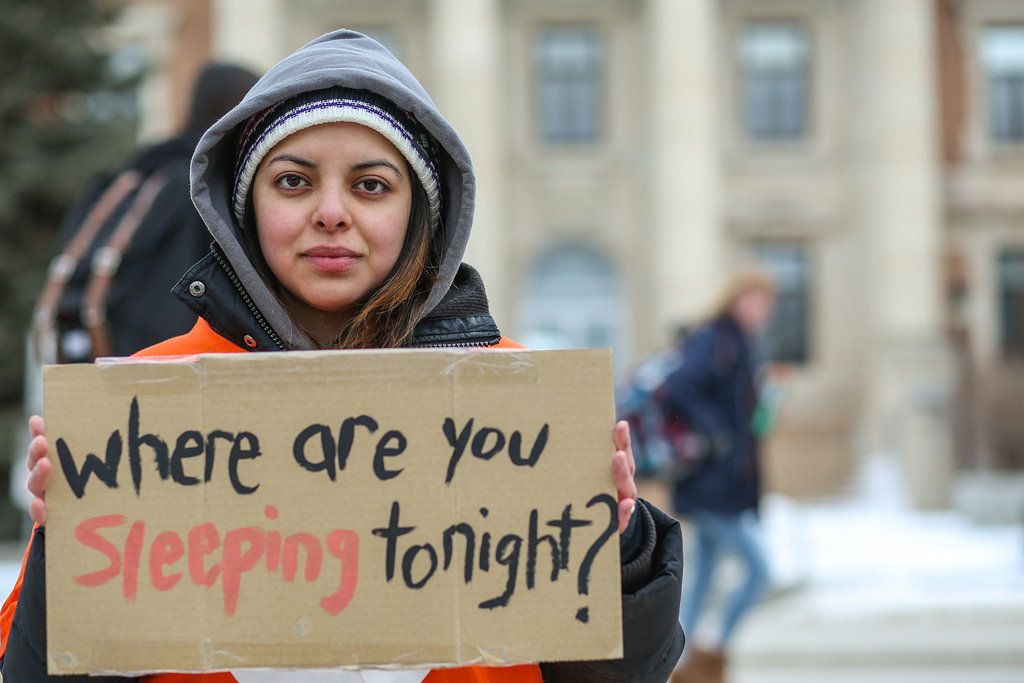 U of M students gear up for 10th year of 5 Days for the Homeless
March 13, 2017 —
From March 13 to 17, six University of Manitoba students will sleep and live outside in a makeshift shelter on the Fort Garry campus as part of 5 Days for the Homeless, a national campaign that raises funds and awareness for homeless youth.
2017 marks the tenth year that students from the U of M's Asper School of Business have run the campaign. Last year's campaign broke its target by raising over $27,500. Organizers of the this year's campaign hope to raise $30,000 through donations, and at several events leading up to Monday, March 13.
"Last year's campaign set the bar high," says Munroe Shume, a third-year student and one of the campaign's co-chairs, along with Janine Jeanson. "We hope to engage as many students as we did last year to reduce and ultimately eliminate youth homelessness."
Throughout the five days of the campaign, the six Sleepers – Raelene Roy, Dara Hallock, Tori Miller, George Semchuk, Santiago Godoy, and Abel Nyamori – must fulfill their duties as students and attend all classes. They can't shower; nor can they carry any cash, identification, or a cell phone. They can only eat food that has been donated to them.
"As a Sleeper, I'm excited to directly meet the people who donate to the cause and get the chance to raise awareness to support homeless youth," says George Semchuk, a fifth-year student and one of last year's co-chairs. "I'm nervous about my health, as I've never done something like this before, and it will likely be cold and wet. It's hard to imagine living in those conditions."
The students will begin their 5 Days at the campaign's opening ceremony at noon (12:00 p.m.) on Monday, March 13 inside the Drake Centre. Along with co-chairs Munroe Shume and Janine Jeanson, some distinguished guests, including Winnipeg Mayor Brian Bowman and Resource Assistance for Youth (RaY) Executive Director Kelly Holmes, will each share experiences and reflections on youth homelessness in Winnipeg, and on the U of M campaign's ten-year history.
Media Coverage