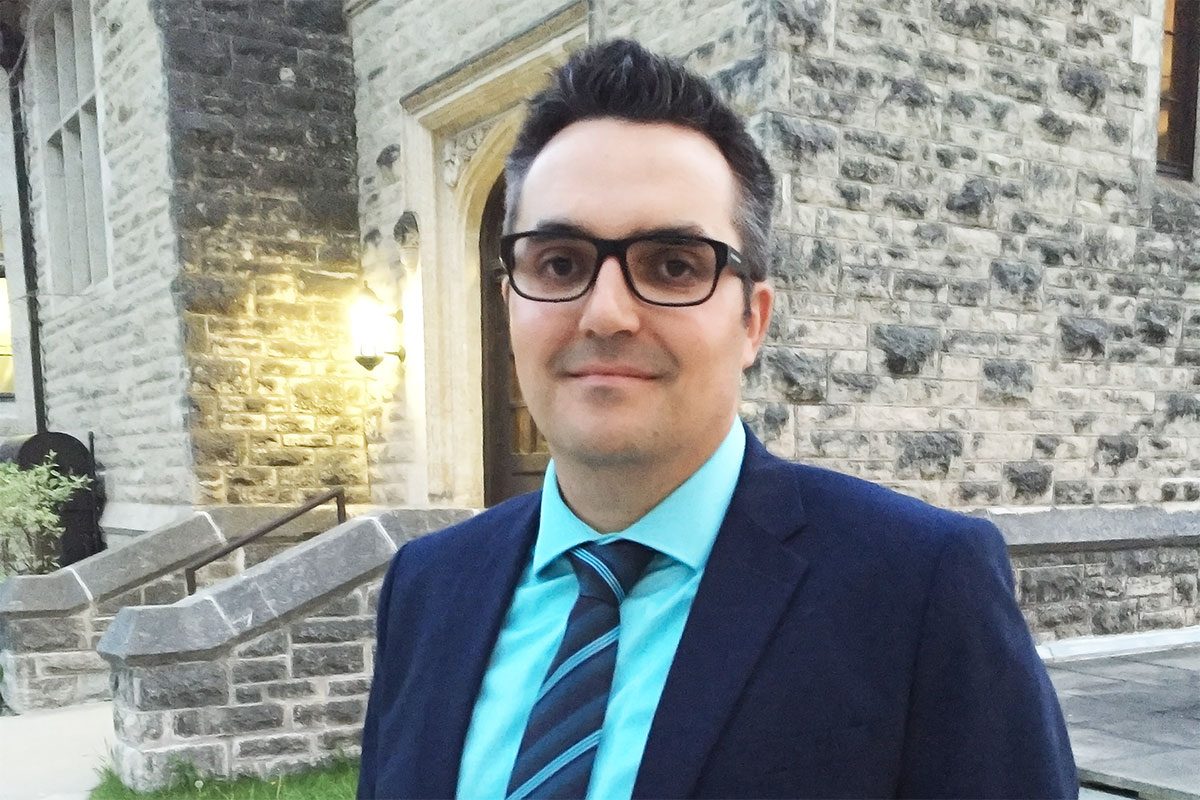 U of M student advisor selected for Governor General's Canadian Leadership Conference
March 2, 2017 —
Indigenous student advisor Justin Rasmussen has been selected for the esteemed 2017 Governor General's Canadian Leadership Conference this coming June. He is one of 11 delegates who will represent Manitoba at this year's conference.
Rasmussen and his fellow participants will spend two weeks travelling to various locations across the country, examining the challenges and opportunities in Canada's future through the practical experiences of local companies, communities and regional leaders. Rasmussen has been placed in the Montreal area study group.
"This is a once in a lifetime opportunity in personal and professional development," he says.
Rasmussen, who recently won a National Academic Advising Association award for his outstanding work at U of M, is the second person from Migizii Agamik – Bald Eagle Lodge to be selected for the conference in recent years. Christine Cyr, director of the Indigenous Student Centre, attended in 2015. She supported Rasmussen's nomination for this year's conference.
"Justin is so deserving of this opportunity because he demonstrates leadership in every single thing he does. He is committed to being the best leader he can be and he loves to learn. This is also an excellent opportunity for Justin to represent the Indigenous community and the University of Manitoba at a national level," she says. "My own experience at the 2015 event was transformative, and I am positive that Justin will have the same kind of experience. I am so excited for him and proud of him."
The Governor General's Canadian Leadership Conference is a highly competitive program, created to broaden the perspectives of future leaders in the private and public sector from across Canada. Human Resources facilitated the selection committee at U of M, seeking nominations university-wide to compete for entry.
"We are excited and honoured to have someone from the University selected to go to two consecutive Governor General's Canadian Leadership Conferences. It speaks to the fact that we have amazing people working here at the University," says Mark O'Riley, director of Learning and Organizational Development.
Rasmussen says he's going to approach the experience with a completely open mind and heart, and even though the conference is still months away, he's already considering ways he can bring back what he learns about leadership to his role at U of M.
"I am looking forward to sharing what I have learned with the Governor General, as well as with students and colleagues at the University of Manitoba. I will also be applying what I learn to the improvement of the Indigenous Circle of Empowerment Student Leadership Development Program at the Indigenous Student Centre."