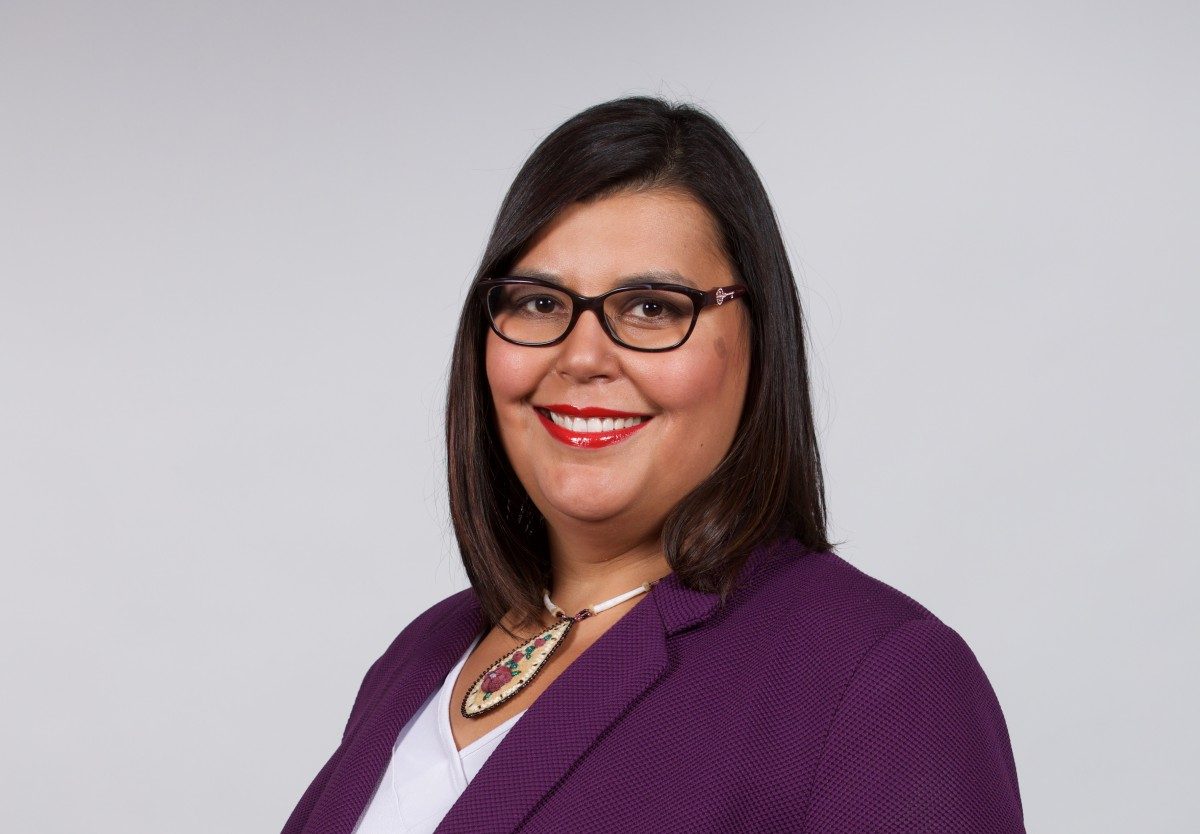 U of M prof named one of Canada's most powerful women
November 22, 2018 —
For bolstering Indigenous medical education and health care delivery in Northern Manitoba, Dr. Marcia Anderson from the Rady Faculty of Health Sciences has been named as one of Canada's Most Powerful Women in 2018 by Women's Executive Network (WXN).
Launched in 2003, WXN's annual awards celebrate the incredible accomplishments of 100 Canadian women who have achieved great things for our society.
"Dr. Anderson is a remarkable leader and has used her talents to transform medical education and care in our province," said Digvir Jayas, vice-president (research and international) and distinguished professor at the U of M. "The University of Manitoba is proud of her achievements and congratulates her on this deserved recognition."
Dr. Anderson, a Cree-Saulteaux women with roots in Norway House Cree Nation and Peguis First Nation, is the Executive Director of Indigenous Academic Affairs in the Ongomiizwin Indigenous Institute of Health and Healing at the U of M. She first joined the university in 2007 and then became head of the Section of First Nations, Metis and Inuit Health in 2011. At that time, the Northern Medical Unit (NMU), which delivers physician services in three hospitals and roughly 10 nursing stations in Northern Manitoba, had about a 50 per cent physician vacancy rate. In partnership with senior director Melanie MacKinnon, their shared vision, diplomacy and strategic planning quickly turned this around and after five years they nurtured a thriving team of engaged caregivers, dropping NMU's vacancy rate to just 5 per cent.
"Ongomiizwin is an Anishinaabe name given to the Indigenous Institute of Health and Healing by a circle of Knowledge Keepers and means 'clearing the path for generations to come'," said Dr. Brian Postl, Dean, Rady Faculty of Health Sciences and Vice-Provost (Health Sciences), University of Manitoba. "Dr. Anderson has demonstrated how she is visibly and capably doing so through her leadership in Ongomiizwin and the Reconciliation Action plan and we commend and congratulate her on this well-deserved honour."
Her research interests in Indigenous health include urban Indigenous youth health, primary health care, and medical education. And throughout her career Dr. Anderson has advocated for a more robust curriculum in Indigenous health and changes in the admissions process that would support the successful recruitment of increased numbers of First Nations, Métis and Inuit students. She was recognized for her efforts in 2011 with a National Aboriginal Achievement Award (now known as the Indspire Awards), the highest recognition bestowed by the Indigenous community upon their own people.
"Dr. Anderson, a phenomenal Cree-Saulteaux physician, is not only a leader in the area of Indigenous health in medicine and academia, but also a role model for Indigenous peoples throughout Turtle Island," said Dr. Lynn Lavallée, Vice-Provost (Indigenous Engagement) at the U of M. "She demonstrates humility in her work and remains steadfast in her commitment to the health and well-being of Indigenous peoples. We congratulate her and are honoured to work with such an accomplished colleague."
In 2015, following the release of the Truth and Reconciliation Commission of Canada's final reports, Dr. Anderson led a Faculty-wide workshop and the subsequent creation of five working groups to develop the Rady Faculty of Health Sciences Reconciliation Action Plan. Recently, she facilitated an afternoon dialogue session on racism in the learning environment and chairs a Working Group to develop a plan to address these challenges.
Dr. Anderson was honoured at a gala celebration in Toronto on Nov. 21, 2018. The U of M now has 15 women who have been named Canada's Most Powerful Women: Top 100 since the awards began.
Research at the University of Manitoba is partially supported by funding from the Government of Canada Research Support Fund.