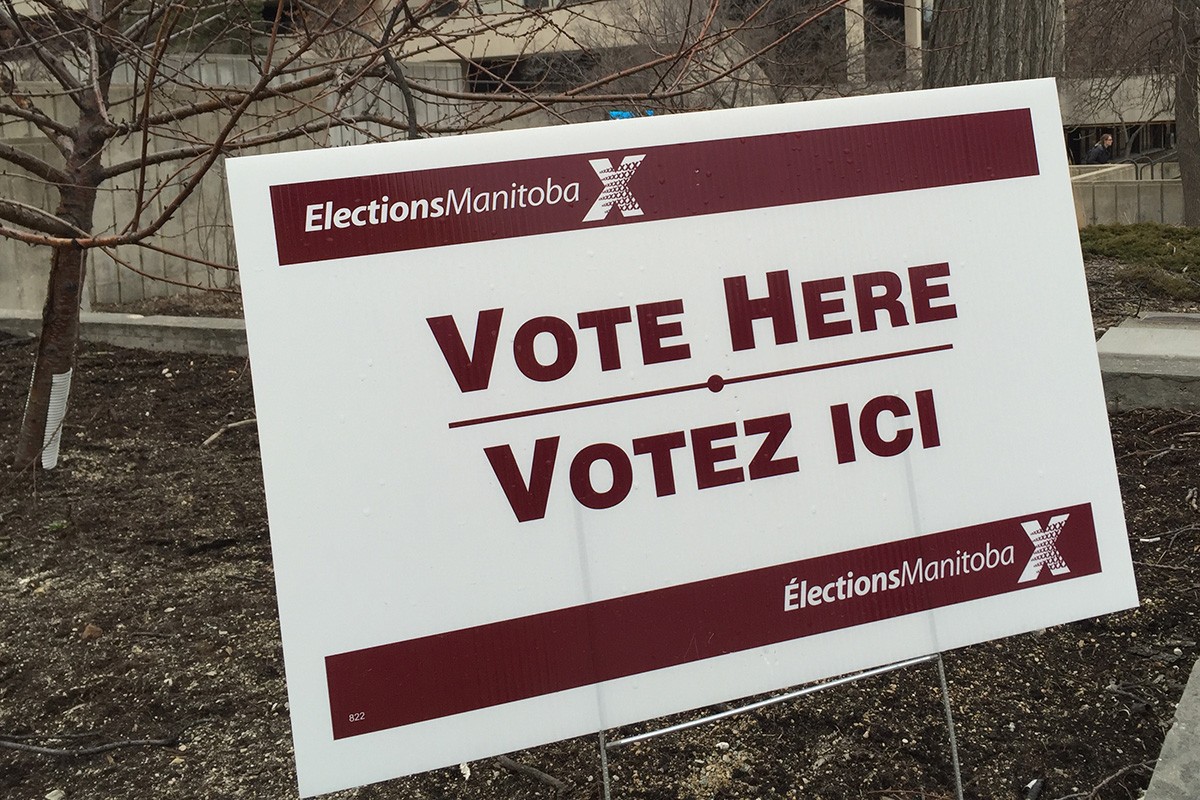 U of M political experts help Manitobans navigate election day
April 19, 2016 —
April 19 is election day for Manitobans, and while most of us will be following along online or in front of the TV, political experts at the University of Manitoba will be commenting in front of the cameras and microphones, analyzing the wins and losses across the province.
Some of our experts have already been in the news throughout the campaign, evaluating the progress of the candidates.
Tonight, long-time political pundit Chris Adams, rector of St. Paul's College, will be on CBC Radio giving his reaction to the polling results.
Adams says he is looking forward to seeing the results of Manitoba's shifting political landscape. "Regardless of the outcome of the election, many high-calibre candidates not just in Winnipeg but across Manitoba indicate advances in Indigenous achievement," he says.
Barry Ferguson, Duff Roblin professor of government, will be at the CTV News Election Desk, while Royce Koop, head of political studies at the U of M, will be in the Global TV studios as the results come in.
In addition, three U of M students, Colin Fingas, Subhdeep Sidhu and Alex Kondakov, will be working the Global Winnipeg Election Decision Desk tonight and will be calling the riding results.
Professor Emeritus Paul Thomas, who has been retired for six years, is still in demand by media for his vast knowledge and expertise on Manitoba politics. He'll be on CBC TV tonight.
"But this is my absolute last time," he says. "I've been more willing than most academics to speak with media on various issues, but it's time that role is taken on by others. While some academics say that speaking with media can interfere with scholarly pursuits, I found it enhanced my research and teaching to a great extent. Since I've been on the public purse, I felt I had an obligation to share my knowledge with the public."
Karine Levasseur is associate professor and chair of the Master of Public Administration Program in political studies. She'll be speaking with print and digital reporters with the Canadian Press and Winnipeg Free Press.
"The real question tonight is whether we'll see a slaughterhouse or just a mild spanking," she says. "Will it be a narrow Conservative majority or will the NDP be obliterated?"
Koop, Ferguson, Levasseur and their colleague Andrea Rounce are the authors of an e-book about the 2016 Manitoba election that will be published by U of M Press next month.
Read more on provincial leaders' responses to university questions
President Barnard's message in advance of provincial election day