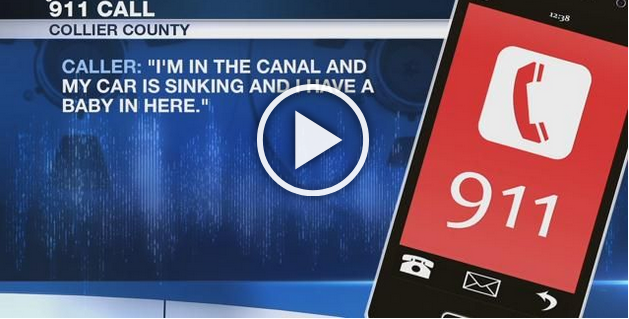 U of M-developed 911 protocol saves woman & child
First documented life saved through Giesbrecht's 911 submerged vehicle protocol
January 12, 2018 —
A Florida woman and child are lucky to be alive thanks in part to a 911 emergency response protocol developed by University of Manitoba professor Gordon Giesbrecht.
As reported by NBC 2 WBBH News, Nicole Swink pulled her car over at the end of a road in Naples, Fla. when her foot got stuck between the gas and brake, and her car went into the canal. A three year-old boy she was babysitting was with her in the vehicle at the time.
With water quickly entering the car, Swink called 911. The Collier County dispatcher on the other end relayed instructions—instructions developed by Giesbrecht—which saved Swink and the child's life.
Giesbrecht says he's pleased his protocol saved its first lives since being adopted by Priority Dispatch Corporation, an outfit responsible for providing 911 protocols for approximately 60 per cent of the English speaking world, including Collier County.
"It worked just like it was supposed to," says Giesbrecht, a physiologist and professor in the Faculty of Kinesiology and Recreation Management.
Interestingly, if you're vehicle is submerging, Giesbrecht says you shouldn't even think about using your phone. Once your vehicle starts to sink, you have about one minute to escape. Instead, it's vital to remember this plan: Seatbelts. Children. Windows. Out.
"Knowing how to get out of a submerged car could really be the Stop, Drop and Roll of the 21st century. We know how to act if we are on fire. Now, we need to learn the process for getting out of a vehicle that's underwater," Giesbrecht adds.