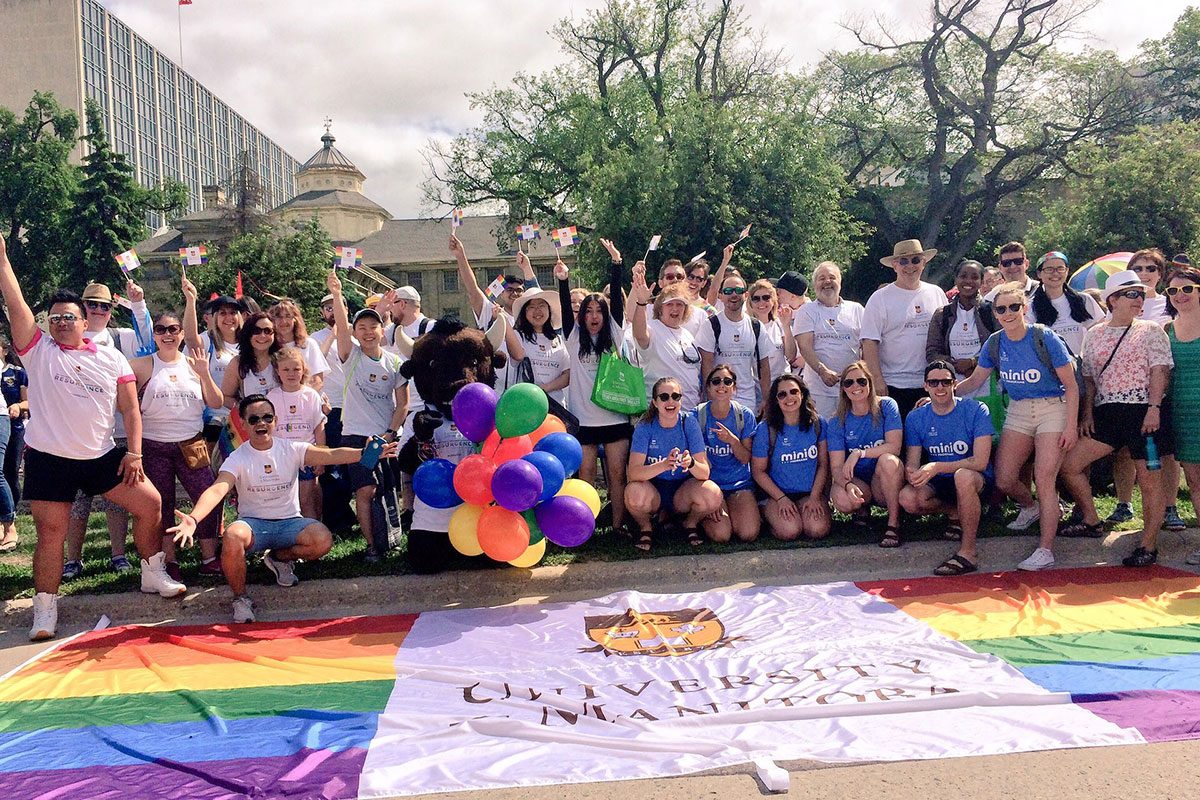 U of M community shows support for diversity at 2017 Pride Parade
June 6, 2017 —
Hundreds of University of Manitoba faculty, staff, students, alumni, friends and family celebrated diversity at the 30th Annual Pride Winnipeg Parade on June 4, walking from the Manitoba Legislature to The Forks.
The U of M was proud to be a Gold Level sponsor of Pride Winnipeg Festival and Parade and to support the many on and off-campus events held leading up to the parade. The Pride flag was officially raised on May 29 and was flown on the Fort Garry and Bannatyne campuses.
"Many members of the University of Manitoba family count themselves as members of the LGBTTQI* community," said U of M President and Vice-Chancellor David Barnard. As well, across many disciplines, researchers and scholars are exploring LGBTTQI* themes on an ongoing basis."
This year's Pride Winnipeg theme was Resurgence: Taking Back Space.
"As we reflect on the 30th anniversary of the first Pride March in Winnipeg, it is important that we refocus our efforts to ensure that no members of the Lesbian, Gay, Bisexual, Trans-Identified, Two-Spirit and Queer (LGBTTQ*) community are left behind," wrote Pride Winnipeg. "Our theme, Resurgence: Taking Back Space is one part of our effort to increase the safety, accessibility, diversity and inclusiveness of Pride Winnipeg's activities.
Take a look at U of M photos from campus events, as well as the Pride Winnipeg Festival and Parade below.