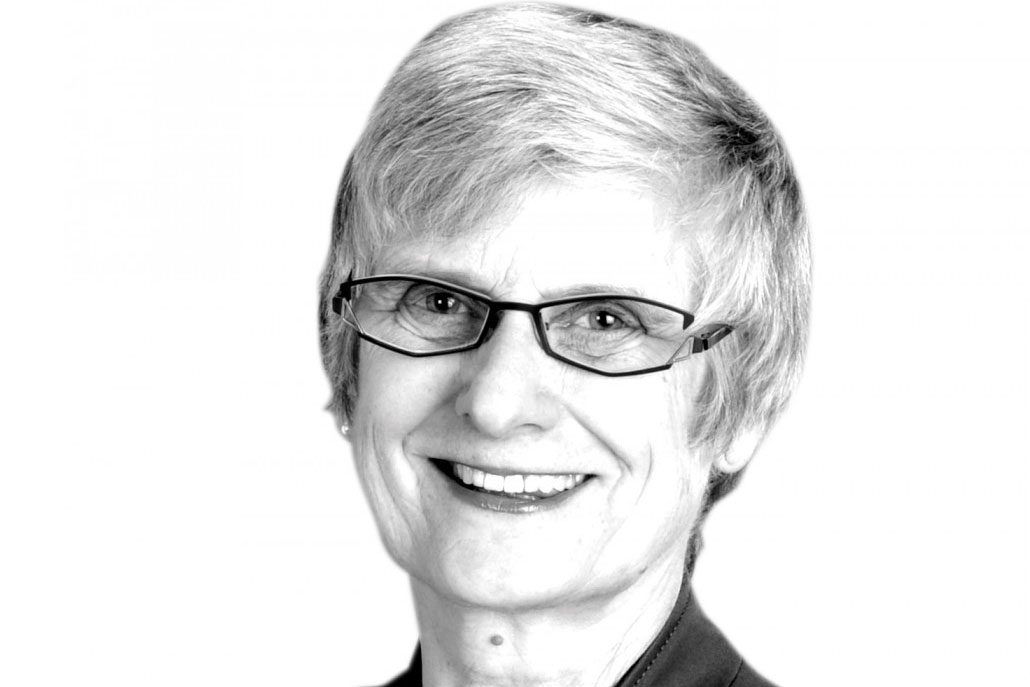 Two prominent members of the University of Manitoba community named to Senate
October 27, 2016 —
Today, Prime Minister Justin Trudeau named nine new, non-partisan senators, including two well-known and well-respected members of the University of Manitoba community.
Art historian Patricia Bovey, past chair of the U of M Board of Governors, and palliative care advocate Dr. Harvey Chochinov were selected from among more than 2,700 people who applied for vacant Senate seats. An arms-length advisory board recommended 105 individuals, from whom the nine announced today were chosen.
"All Canadians should be reassured that their interests and concerns will be well-represented by these outstanding Manitobans," says University of Manitoba President and Vice-Chancellor David Barnard. "I am honoured to have known Senators Bovey and Chochinov for many years as leaders in the university community. Their advocacy for human rights and promoting our culture will help reform the Senate in ways that will benefit all Canadians."
Senator Patricia Bovey is an art historian, writer and consultant in the arts and not-for-profit sector. She was appointed to the Board of Governors of the University of Manitoba by the Government of Manitoba in 2007, elected Chair in 2013 and served in this capacity until June 22, 2016.
Senator Bovey was Curator of Traditional Art at the Winnipeg Art Gallery from 1970 to 1980. She became its Director in 1999, a position she held until 2004. She was appointed Director Emerita in 2015. She was instrumental in the early development of the Inuit Art Centre.
Bovey's list of awards include: the Canada 125 Medal (1992); the Queen's Golden Jubilee Medal (2002); YMCA/YWCA Women of Distinction Award for Arts and Culture, Winnipeg (2002); the Inaugural Award of Merit from the Association of Manitoba Museums (2013); Fellow, Canadian Museums Association (2013); and the Investors Group Making a Difference Award, Winnipeg Arts Council (2015).
Senator Harvey Max Chochinov is a Distinguished Professor of Psychiatry at the University of Manitoba and Director of the Manitoba Palliative Care Research Unit, CancerCare Manitoba. His work on palliative care has helped define core-competencies and standards of end-of-life care, and has been vocal in his opposition to legally assisted dying.
Dr. Chochinov holds the only Canada Research Chair in Palliative Care and is a member of the Governing Council of the Canadian Institutes of Health Research. He also chairs the CIHR's Standing Committee on Ethics.
He completed his undergraduate medical training and psychiatric residency at the University of Manitoba [MD/83], completed a fellowship in psychiatric oncology at Memorial Sloan-Kettering Cancer Center, New York, and completed his doctorate at what is now the Rady Faculty of Health Sciences, University of Manitoba [PhD/98].
Dr. Chochinov is a recipient of the Queen's Golden Jubilee Medal, and the Order of Manitoba for his work in palliative care. He is the Chair for the Canadian Virtual Hospice, a Fellow of the Royal Society of Canada and a Fellow of the Canadian Academy of Health Sciences. In 2009, the University of Manitoba bestowed on him its highest research honour, the Dr. John M. Bowman Rh Institute Foundation Award.
Dr. Chochinov is the 2010 recipient of the Lifetime Achievement Award from the Canadian Association of Psychosocial Oncology and has also received the 2010 International Psycho-Oncology Society's Bernard Fox Memorial Award, which recognizes an individual's outstanding contribution in education, research or leadership to the field of psycho-oncology.
Manitoba human rights activist and lawyer Marilou McPhedran was also named as a Senator on Oct. 27.