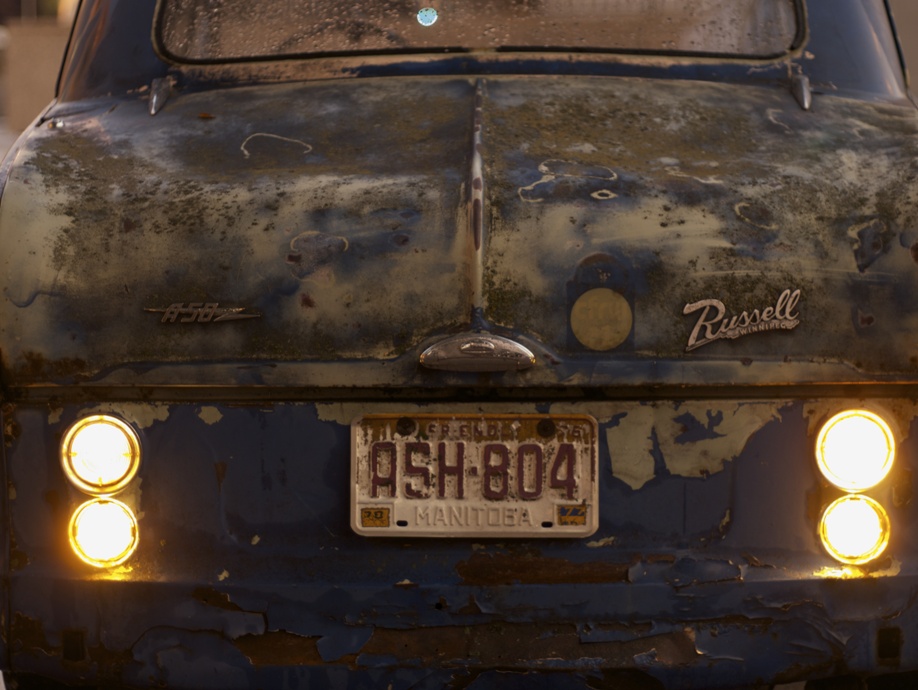 Emerging artists to watch
University of Manitoba students sweep art competition
October 30, 2013 —
John Patterson, a third-year School of Art student, won first prize in the inaugural Emerging Voices competition at Nuit Blanche Winnipeg.
The Winnipeg-born artist received the honours and a $1,000 for his work, "Flood". But he is not the only U of M student honoured in this competition: the five finalistsare all U of M students.
"The concept of 'Flood' comes from an ongoing fascination with the transformation of objects over time; the process which occurs when something that was once a tool becomes an object of ritual," Patterson writes in an artist's statement. "In creating this object, it became evident that using an object with both significant cultural as well as personal history would be the most effective type of alteration. How the object is modified dictates how the change occurs. Filling the vehicle with water brings forth ideas of cleansing and renewal, but also a sense of destruction and abandonment."
The U of M's  Onilee Zaborniak was awarded second place for her work Micro Dwelling.
"It was exciting to see Micro Dwelling inspire conversations about architecture, interior design and best of all, ignite dialogue between visitors about unoccupied space in our downtown," the Faculty of Architecture student says.
The U of M's Michelle Plamondon's "Environmental Revolt" received third place in the Emerging Voices competition. The School of Art student was inspired by David McMillan's photography works of the aftermath of Chernobyl, and "Environmental Revolt" explores the beauty and strength of Mother Nature reclaiming her space.
Plamondon said it was an "amazing opportunity to be part of a magical night."
Cara Mason (University of Manitoba, School of Art), and Kyle Janzen and Chris Burke (a.k.a. JNZNBRK, University of Manitoba, Faculty of Architecture) were selected as finalists.
For reporters and producers looking for experts and breaking news, follow us on Twitter: @UM_Now
For more information contact Sean Moore, Marketing Communications Office, University of Manitoba, 204-474-7963 (sean_moore [at] umanitoba [dot] ca).