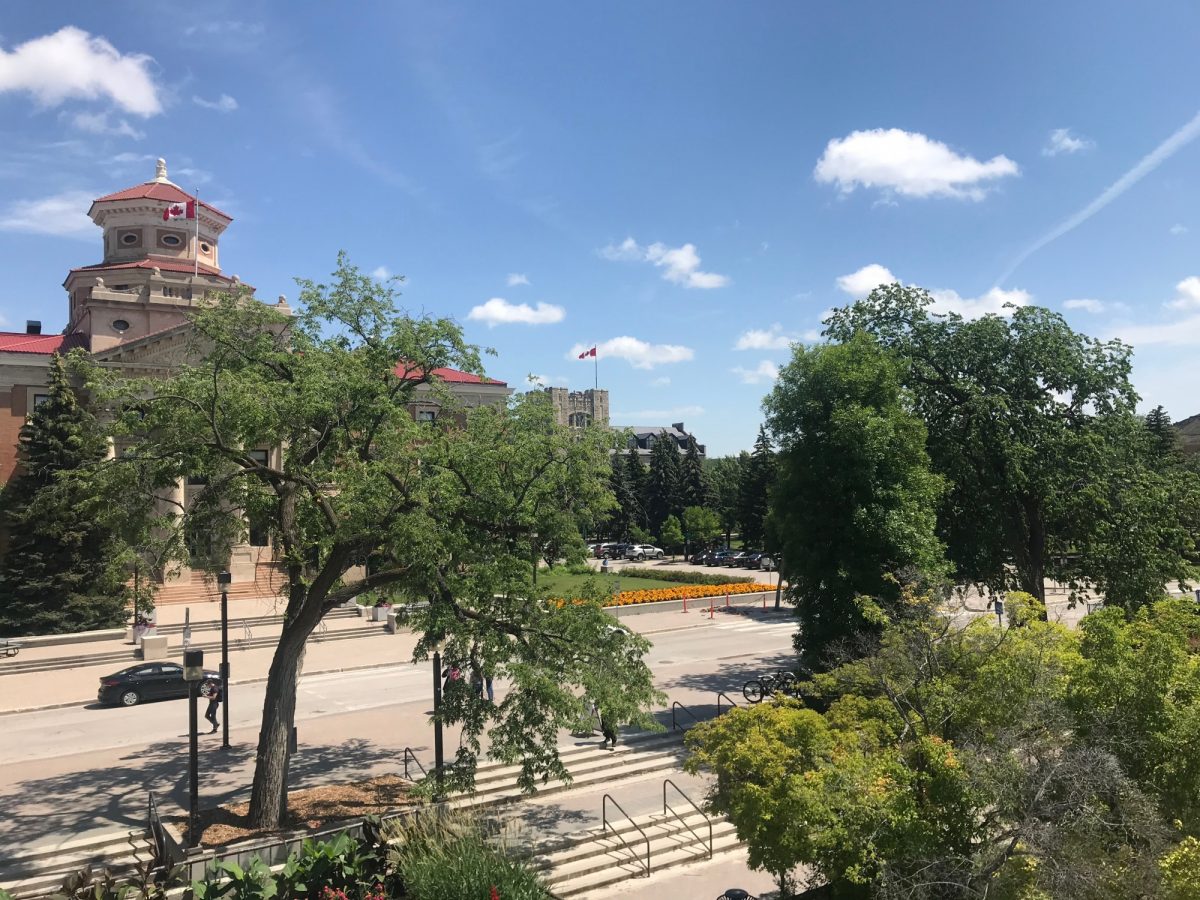 Tuition 2020 FAQs
June 17, 2020 —
On May 19, 2020, the University of Manitoba Board of Governors approved the university's 2020-21 general operating budget, which introduced variable undergraduate tuition rate increases while striving to ensure programs remain the most accessible in Western Canada. Here are some frequently asked questions, and their answers.
HOW ARE DECISIONS TO CHANGE TUITION RATES MADE?
In 2018/19, Provincial legislation was revised to allow for increases of up to 5.0 per cent + Consumer Price Index (CPI), and tuition rates increased by 6.6 per cent in 2018/19 and 3.75 per cent in 2019/20, respectively. Further to the 5.0 per cent + CPI allowance, the legislation requires that average provincial tuition not exceed the lowest average tuition west of Manitoba. For 2020/21, similar to 2019/20, the provincial government provided the University a 3.75 per cent average tuition fee increase planning parameter.
WAS THE DECISION TO INCREASE TUITION MADE DUE TO PROVINCIAL FUNDING CUTS?
No. The process to review and set tuition fees is an annual process. As such, variable tuition fee increases had been proposed and laid out in budget discussions several months ago as part of the University's typical annual budget planning processes. It is important to note that UM tuition rates are very low relative to other post-secondary institutions. A sustainable future and the ability to invest in appropriate student programming and supports continues to rely critically on tuition and course-related fees as well as the provincial grant.
WHICH PROGRAMS WILL SEE A CHANGE IN TUITION?
The 2020/21 approved tuition increases will apply across all faculties and will affect domestic and international students enrolled in undergraduate, and graduate, diploma and continuing education programs. The changes would come into effect for the 2020 Fall Term. Although tuition is increasing, it is important to note that UM still offers very low tuition relative to other post-secondary institutions.
For 2020/21, the UM will implement variable rate tuition increases across all undergraduate and graduate programs, with an average rate increase of 3.75 per cent. Those programs with especially low tuition levels relative to other institutions will receive a higher percentage increase.
Examples:
Arts, Education, and Medicine will have tuition increases of 7 per cent;

Similarly, Environment, Health Sciences (IHP/FSS), Kinesiology, Management, and Science will have increases of 5.5 per cent;

Agriculture, Architecture, Art, and Music will have increases of 3.75 per cent;

Engineering, Law, and Social Work,

wil

l

have increases of

2.25 per cent;
Dental Hygiene, Dentistry, Med. Rehab. (Resp. Therapy), Nursing, and Pharmacy will

each

have a

n increase of

1 per cent.
HOW DO THESE TUITION INCREASES COMPARE WITH OTHER UNIVERSITIES IN CANADA?
Even with these increases, UM still offers amongst the lowest post-secondary tuition in Western Canada.
WHY ARE SOME FACULTIES RECEIVING HIGHER INCREASES THAN OTHERS?
Fee disparities by program/faculty have been determined using Statistics Canada Tuition and Living Accommodation Costs (TLAC) data to compare UM tuition rates with similar programs across Western Canada. Those programs with especially low tuition levels relative to other institutions received a higher percentage increase.
WHAT ARE THE NEW TUITION FEES FOR DOMESTIC UNDERGRADUATE STUDENTS?
The impact of the proposed changes on students will depend on their program of study and on individual course selection.
An analysis of students registered in a full course–load (30 credit hours) indicates that increases range from approximately $200 more per year for domestic students in Engineering programs to $640 more per year for students in Medicine.
Most Arts and Science students would expect to pay approximately $250 more per year for a full course–load.
In sum, domestic students will continue to pay some of the lowest tuition rates in Canada.
WHAT ARE THE NEW TUITION FEES FOR INTERNATIONAL UNDERGRADUATE STUDENTS?
International tuition will also be increased by the same variable rate as the domestic tuition. Using the examples above, international students in Engineering programs would expect to pay $715 more per year and students in Arts and Science would expect to pay approximately $950-$985 more per year for a full course-load.
Even with this increase, international students will continue to pay less to study in Manitoba, both at the undergraduate and graduate levels, than they do in almost any other province in the country.
ARE STUDENTS RECEIVING VALUE FOR MONEY GIVEN THAT COURSES ARE NOW ALMOST ALL REMOTE DELIVERY?
The University of Manitoba remains one of the most respected post-secondary institutions in Canada. UM is Manitoba's only research-intensive university, and one of the country's top research institutions. At the University of Manitoba we believe an exceptional student experience is built on the foundation of innovative teaching, and outstanding opportunities to learn, thrive and grow through unique experiential and co-curricular activities. UM is committed to meeting these objectives regardless of the mode of delivery.
WHAT OTHER FEES ARE CHANGING?

Course-related fees are those that students pay for materials and services that facilitate instruction or support studies, such as lab or co-op fees. These fees are approved after careful deliberation, and they often vary across faculties due to a variety of needs within the programs.
We have previously confirmed that the Sport and Recreation Fee will not be applied to tuition for the Summer Term 2020.
WHAT IS THE IMPACT ON GRADUATE STUDENT FEES?
The graduate student continuing fee will increase from the current $414.52 per term to $500.00 per term for both domestic and international students.
The proposed increases to graduate tuition and fees represent:
– an increase of $193.00 per year in tuition for students paying the standard graduate program fee, plus an additional $500.00 with the assessment of a summer term continuing fee; and
– an increase from $829.04 to $1,500.00 of continuing fees per year for students only being assessed continuing fees.
Over the course of the program, students would see an impact of approximately $680 more each year until completion.
Graduate tuition at UM remains amongst the very lowest in Canada.
DOES MY TUITION COVER MY PROGRAM COSTS IN FULL?
Tuition fees cover approximately 25% of UM operating costs.
ARE MORE SCHOLARSHIPS OR BURSARIES AVAILABLE AS A RESULT OF THIS INCREASE? HOW DO I APPLY?
See the Financial Support pages on the COVID-19 student information website:
http://umanitoba.ca/coronavirus/students#financial-support
I HAVE AN UNPAID BALANCE ON MY ACCOUNT, WILL THIS CHANGE? IS THIS INCREASE APPLIED RETROACTIVE?
No. Unpaid balances are not affected by these tuition fee changes.
CAN I PAY MY TUITION BEFORE THE INCREASE COMES INTO EFFECT?
Sorry, you cannot avoid the increase by paying early. Fee increases are based on an upcoming term and will be reflected in your student account when you register for courses in the Fall term.

WILL COMPUTER LABS AND OTHER UNIVERSITY SERVICES BE AVAILABLE FOR STUDENTS WHO DON'T HAVE EVERYTHING THEY NEED TO LEARN REMOTELY?
When the time is right and it is safe to do so, we will reopen buildings and resume in-person operations including computer labs. If you don't have the technology available to successfully participate in Summer or Fall Term 2020, please reach out to an academic advisor in your faculty/school/college right away.