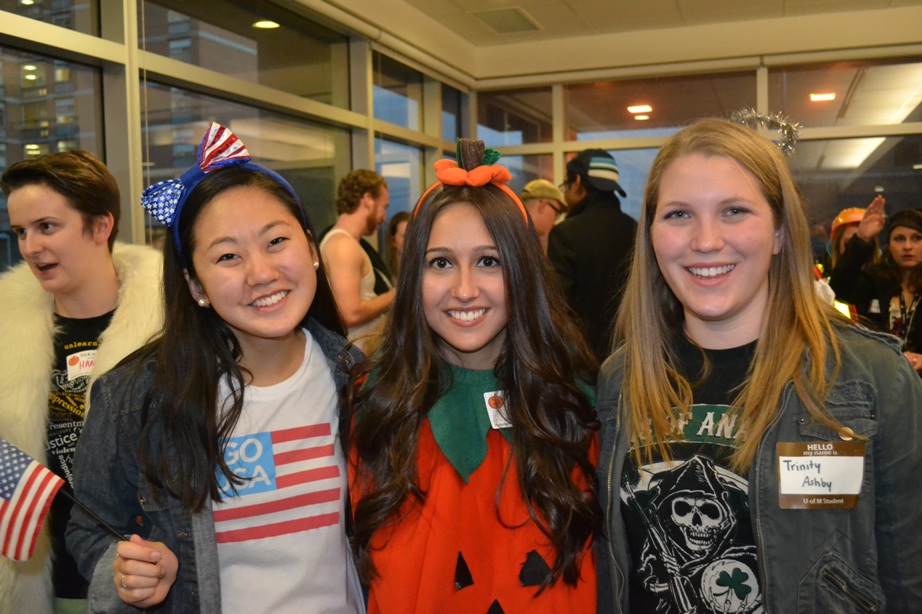 Trick or Eat!
November 3, 2013 —
About 60 U of M students did an unusual version of Trick-or-Treating this Halloween: they went door-to-door collecting non-perishable food for Winnipeg Harvest Inc. They collected over a half a ton of food through this initiative.
This is the sixth year our students have organized a "Trick or Eat" drive, and their first year as part the Canada-wide Trick or Eat Meal Exchange campaign. Meal Exchange is a non-profit organization that is supported by Food Banks Canada and exists to eliminate hunger in Canada. As the first group in Manitoba to participate at a national level, PRAXIS is a Student Life service-learning program supported by Student Residences in which students learn about social justice issues.
The Trick-or-Eaters are comprised of students from PRAXIS, residence students and other students from the U of M.
"We are pleased with the number of students that signed up to take part in this great initiative, it is always a successful and fun event," says Britney Truman, PRAXIS coordinator.
If you want to support the Trick or Eat Meal Exchange, please donate money online at http://www.trickoreat.ca under the PRAXIS Student Life University of Manitoba campaign.