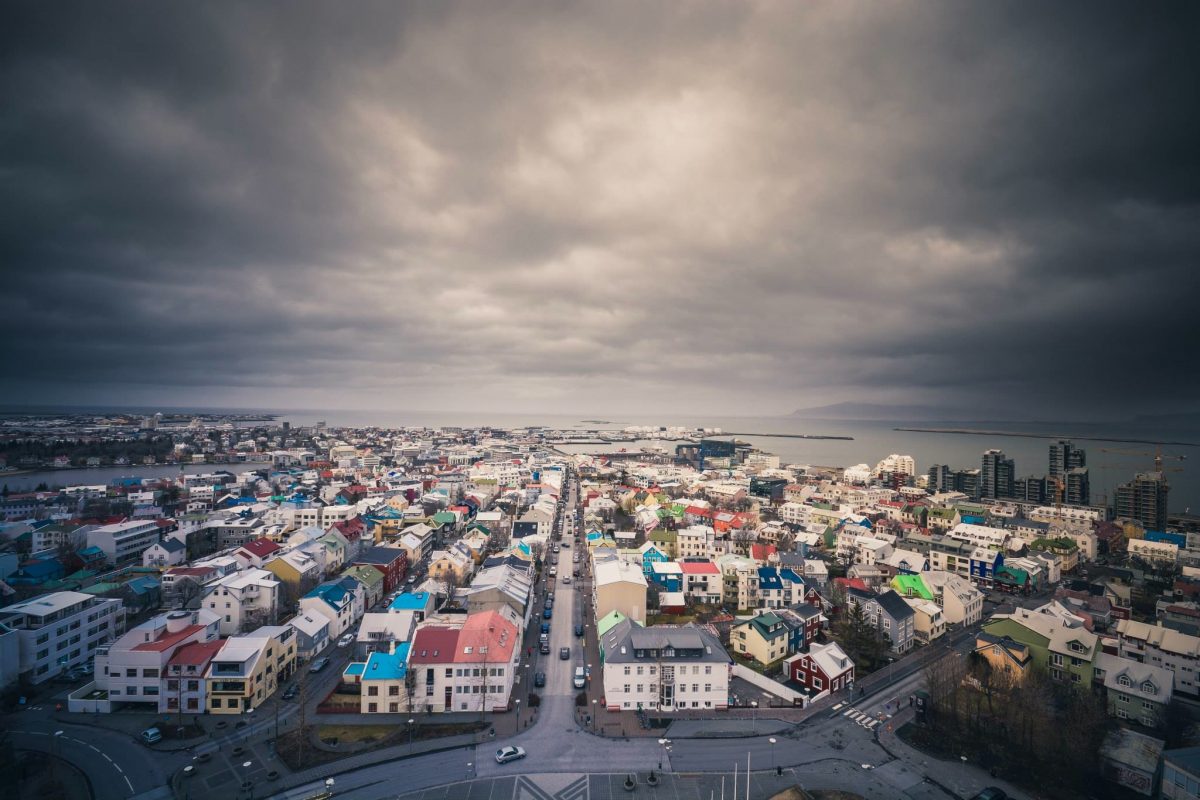 Travel study inspires educational and personal growth
Exchange, summer, course and internship opportunities open to students
January 27, 2023 —
For those fortunate enough to have the opportunity, traveling is an incredible boon to broadening one's worldview. It opens doors and allows one to discover not only new landscapes, but also new perspectives.
At the University of Manitoba, over 50 international student exchange agreements are offered to over 20 destinations through the UM Student Exchange Program. The program allows students to see the world while earning credits toward their degree and paying regular tuition fees.
There are also opportunities to travel and study outside of the formal exchange program. These could be through summer travel study courses offered by the Faculty of Arts, internship/research/teaching opportunities abroad or even through short-term language and culture programs offered by other universities such as the University of Iceland, the Hebrew University of Jerusalem or the Canadian Summer School in Germany, to name a few.
"The world is a book, and those who do not travel read only one page." – Saint Augustine
We invited Eric Chartier, a student in the Faculty of Arts, to answer a few questions on what could be expected from a summer program. Chartier attended the Árni Magnússon Institute for Icelandic Studies International Summer School in Modern Icelandic Language & Culture in Reykjavik.
FACULTY OF ARTS: HOW LONG WERE YOU GONE AND WHEN?
CHARTIER: I was gone from July 2 to August 2, 2022. The course I took ran for one month from July 4 to July 27.
WHY TRAVEL? WHY ICELAND?
I knew over the course of my undergraduate studies that I wanted to do an exchange somewhere for something. When COVID-19 hit I thought that I had missed my window, but Peter John Buchan (instructor and department head of UM's Department of Icelandic Language and Literature) encouraged us to apply for this course. Since I was completing my minor in Icelandic, I thought that would be a good way to cap my undergraduate studies. I should also thank the Olson-Jonsson Scholarship fund as their financial support greatly helped me enjoy this opportunity.
WHAT DID YOUR PROGRAM INCLUDE?
It included 80 hours of instruction at the University of Iceland in Reykjavik. Seventy of those hours were focused on language and 10 were focused on modern Icelandic society and culture. In those 10 hours we received lectures on Icelandic music, art, architecture and current issues, among other subjects. We also had field trips scheduled for a variety of culturally significant locations not just in Reykjavik but also in the surrounding area such as Þingvellir, Reykholt, and the highlands.
WHAT WAS THE MOST MEMORABLE PART OF YOUR EXPERIENCE?
For me, it was actually the day I arrived. After arriving in Reykjavik, I met with a representative of the Árni Magnússon Institute in order to get set with my accommodations. I got my assigned unit and keys so went to go get set up in my dorm. When I arrived at the dorm however, I couldn´t open my door! After talking with the representative, they had me go to another dorm while they sorted out the key situation. Turns out they had accidentally switched my key with another participant´s. This experience did quickly introduce me to some of the other students and staff in the program so I think it actually helped some of my nerves in settling in socially. It also was NOT indicative of how the program was ran for which I am also thankful!
HOW HAS THE PROGRAM HELPED YOU NOW THAT YOU ARE BACK IN CANADA? WHAT DID YOU LEARN?
The biggest thing this program helped with was getting myself exposed to another culture. While I have been to other countries such as Cuba and Mexico, I had never been abroad for an extended period of time. Being in Iceland for a month made me feel like a resident as opposed to a visitor or a tourist. I feel like I actually got to properly experience Icelandic culture as opposed to merely being exposed to it. This has helped me change how I see the world and has made me a more informed human being.
My time in Iceland was big for my personal growth. I learned a lot of things about myself that I didn´t know of or wasn´t sure of before. I also got to meet a lot of new people, some of whom I´m still actively friends with to this day.
WOULD YOU RECOMMEND TRAVEL STUDY OR EXCHANGE TO OTHERS?
I would highly recommend this opportunity. Everyone I met was super friendly and helpful. I got to experience Iceland in a way that I never would´ve considered or thought possible before. It´s the kind of thing where you get out what you put in, and the program makes you want to put as much in as you can.
The various student travel study programs available at UM are a great way to broaden horizons, gain practical experience and have life-changing personal experiences.
Those interested in travelling for one or more semesters can visit the UM Student Exchange Program webpage and book a meeting with an exchange coordinator to find out more. The deadline to apply for general Summer 2023, Fall 2023, Winter 2024 and Summer 2024 exchanges is January 31, 2023.
Those looking for short-term summer opportunities can check with their instructors or contact the Faculty of Arts Language Centre (103 Isbister Building) for guidance. The deadline to apply for the Árni Magnússon Institute for Icelandic Studies International Summer School in Modern Icelandic Language & Culture is February 15 of each year. Other programs will have different deadline dates.
To discover a variety of internship, research and teaching opportunities available to UM undergraduate and graduate students, visit the Faculty of Arts Language Centre.
To find out more about UM travel courses (individual courses taught by UM professors in locations other than Winnipeg), check Aurora, ask your instructor or visit the Faculty of Arts Language Centre.