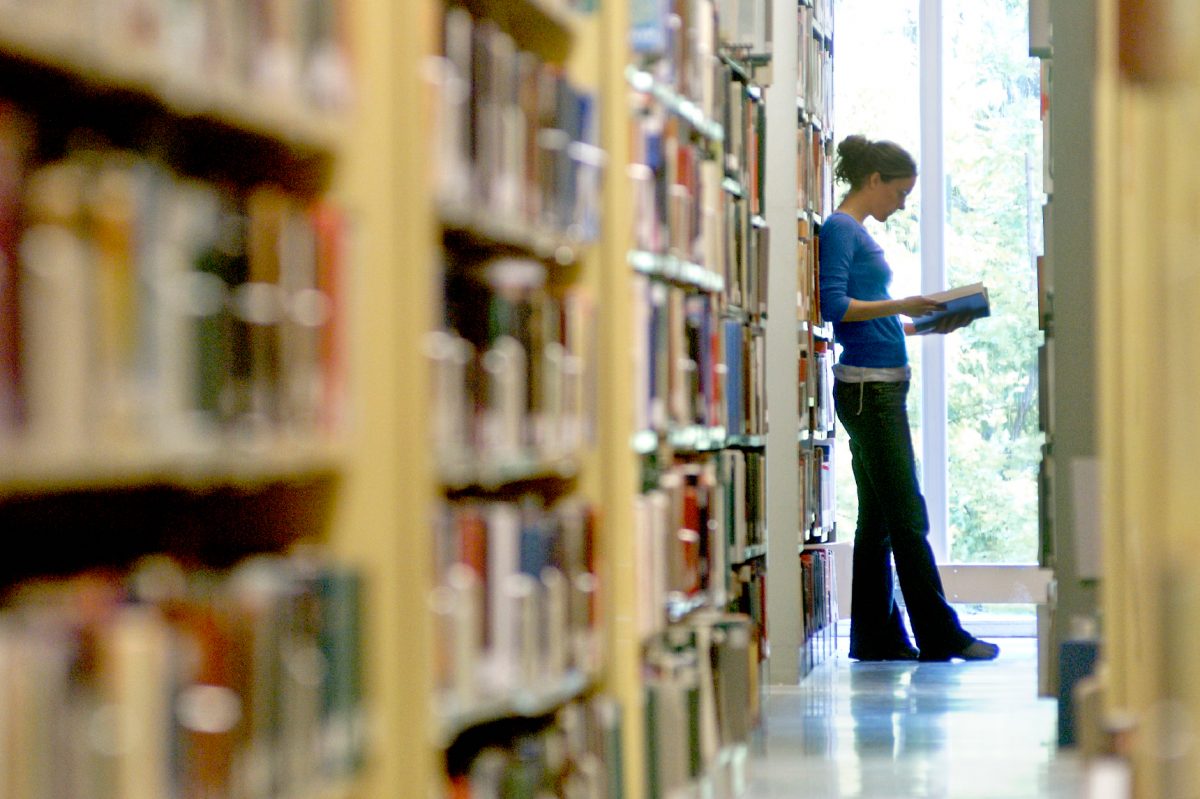 Top five reasons to join the new UM Alumni Book Club
July 28, 2020 —
If you're looking for ways to make the most of your summer while social distancing, consider joining our new online book club exclusively for UM alumni and friends.
The UM Alumni Book Club, hosted by Chancellor Anne Mahon [BHEcol/87], offers an opportunity to read and discuss books on lifelong learning, leadership, literature and more. Thanks to the generous support of the UM Alumni Association, there is no cost to participate – you simply need a copy of the book to enjoy.
You can sign up here or keep reading to learn more.
Several research studies outline the benefits of reading, including intellectual stimulation,increased attention span and reduced stress. Along with reading a new book every couple of months, there are a number of reasons UM Alumni and friends are joining our book club:
Top five:
Reconnect virtually with friends from around the world
Gain new perspectives by reading books that may have been overlooked
Engage in thought-provoking discussions with fellow book lovers
Invest in personal and professional development
Meet new book lovers and enjoy social activity virtually
How it works
The UM Alumni Book Club connects through a private online forum where members discuss the current book and network with one another. The group spends two months on each book, so you'll have plenty of time to read.
Book selections
Our first book, The Glass Castle by Jeannette Walls, was selected by book club host, Chancellor Mahon. Our second book was put to a vote by book club members with a focus on Canadian authors and identifying stories that further the current global conversation on race and racism. Future books will be selected by other UM leaders, book club members and the UM Alumni Association board of directors. Book recommendations are always welcome and encouraged with the commitment to incorporate Canadian and local authors wherever possible.
The next read
As we conclude the discussion on the inaugural book, UM Alumni Book Club members selected a powerful, intergenerational family saga for the next read. Join us August 6 to October 8 in reading The Break by Katherena Vermette, a Métis writer from Treaty One territory, the heart of the Métis nation, Winnipeg, Manitoba. The Break was a bestseller in Canada and won multiple awards including the 2017 Amazon.ca First Novel Award.
When Stella, a young Métis mother, looks out her window one evening and spots someone in trouble on the Break — a barren field on an isolated strip of land outside her house — she calls the police to alert them to a possible crime.
Read more on the UM Alumni Book Club and the next read.
The UM Alumni Book Club is managed and moderated by PBC Guru to support the member experience. Please email info [at] pbc [dot] guru with any questions or visit their website for more information.