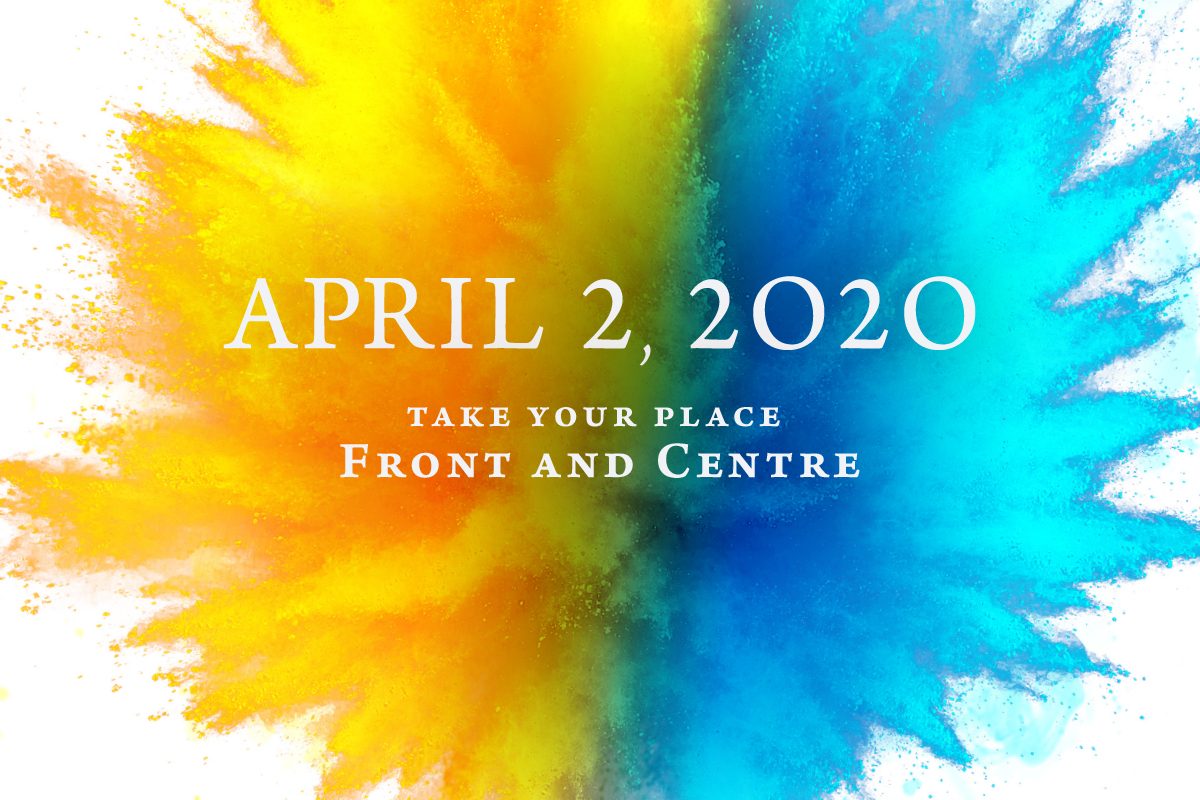 Together, let's celebrate
Passion and giving collide on April 2
February 12, 2020 —
A message from UM President and Vice-Chancellor David Barnard:
I invite you to join me on April 2 at 11:30 a.m. in the IG Athletic Centre to celebrate the tremendous generosity and engagement of our community as, together, we bring Front and Centre: The Campaign for the University of Manitoba to a resounding culmination.
Manitoba's largest-ever philanthropic effort, Front and Centre has inspired this community to give: to give to the future of this province, to students, to research projects, to teaching supports, to outreach activities, to new spaces, to Indigenous initiatives, and, ultimately, to the betterment of our world.
We are all a part of this story. Students, faculty, staff and retirees, alumni and donors – we are all a part of this grand circle of giving and gratitude, from which we benefit as scholars and researchers and to which we give back through discovery and knowledge that improve lives in communities near and far.
Come, take your place along with campaign chair Paul Soubry and members of the President's Campaign Team, as we announce the final Front and Centre campaign total and honour our collective efforts to use the transformative power of higher education at a research-intensive university to foster dreams AND to provide the tools to make those dreams a reality.
Students, you are all donors. Each and every one of you supports this university and has supported this campaign through your faculties and UMSU or GSA gifts. Thank you. Bring your classmates and meet your alumni and community counterparts, who also gave to this campaign because they believe in you and in the students who will follow you.
Many faculty and staff, myself included, have also donated to the campaign. Perhaps better than anyone, we know – because we witness this every day – just how much of an impact the University of Manitoba and its amazing people can make on the world. You trusted the good work of this university enough to have supported this campaign; now, please join in the celebration.
I am humbled by the magnitude of the Front and Centre campaign. It's been an amazing, decade-long journey of good will and good deeds, experienced with all of you. I appreciate deeply the special relationship with the University and the campaign that each of you has nurtured, contributing as you could, as you felt impelled to do.
When we come together, no matter what our backgrounds, no matter how diverse our viewpoints, when we let our ideas and drives and hopes and dreams collide – in a safe, creative space – our sense of passion and giving burst out into the world in a glorious constellation of learning and discovery, engagement and impact.
Come to the party: take your place, front and centre.
RSVP to rsvp [at] umanitoba [dot] ca or 204-474-9071 by March 24.