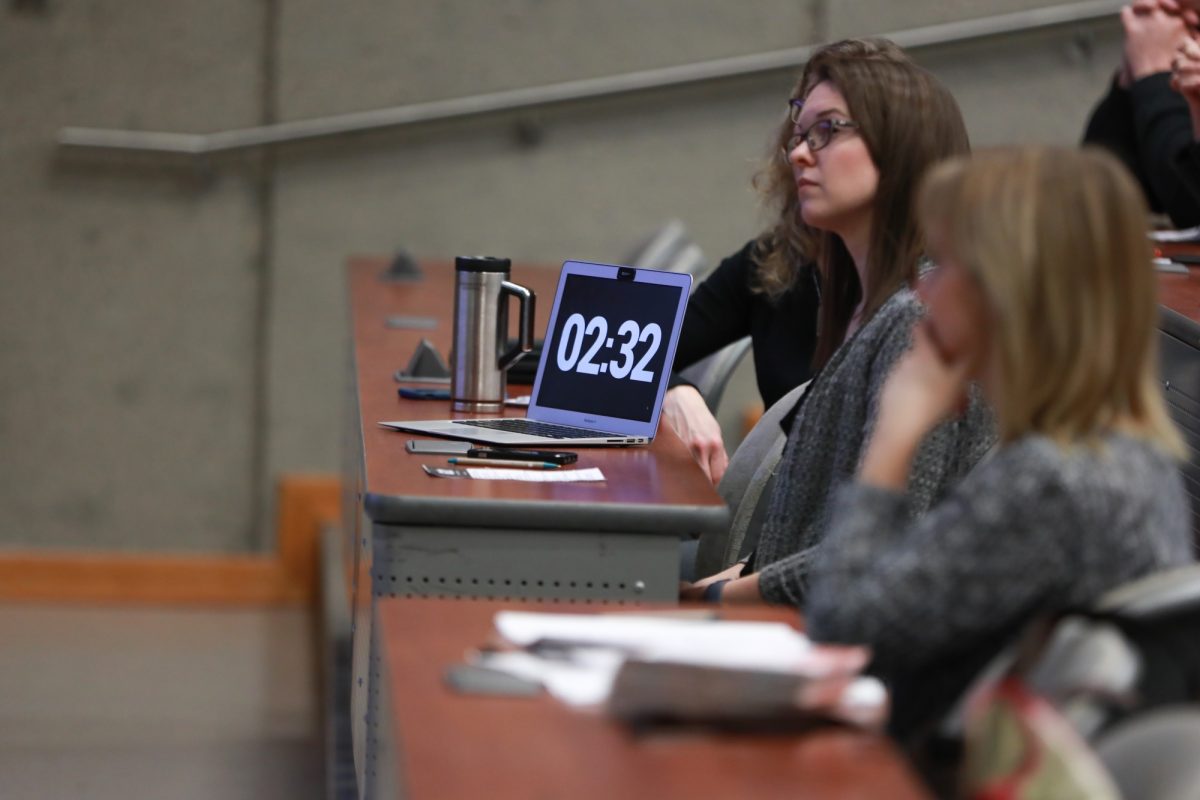 Time is running out! Apply now for 3MT 2020.
December 18, 2019 —
Grad students – do you want to share your groundbreaking research with a wider audience? And maybe win some prize money while you're at it? If yes, you do not want to miss the opportunity to participate in the 2020 3MT competition! The deadline for applications is January 15, 2020. Apply online now!
The Three Minute Thesis (3MT®) competition is open to all University of Manitoba graduate students in thesis-based programs. Each challenger has three minutes―using only a single static slide as an illustration―to clearly explain the nature, goals and significance of their research.
Challenging yourself to compete in the competition provides career building opportunities, promotes research at the University of Manitoba and also connects you with the broader university and surrounding community. According to 2017 Finalist Matthew Stargardter, "I wanted to improve my skills as a public speaker, recognizing that being able to convey the rationale for my research and the significance of my findings to non-technical audiences is itself a very valuable ability to have."
Challengers are selected from the pool of applicants, and assigned to compete in one of the heats being held on February 24, 25 and 27. The top three challengers from each heat as chosen by the judging panel will receive a $200 U of M Bookstore gift card, and will move on to compete in the 3MT Final on March 24 at St. John's College. Click here for the full list of prizes awarded at the final competition ($2500 for the winner!).
Today's graduate students are the future leaders whose innovations will allow Manitoba to compete on a global scale. Dr. Jay Doering, Associate Vice-President (Partnerships), and past dean of FGS, says, "Participation in 3MT is challenging, rewarding — and looks great on a resumé. I know that prospective employers often have watched 3MT challenger videos to assess job applicants' communication skills."
Want some inspiration? Previous U of M 3MT finalists' videos can be found here.
3MT competition and application details can be found on the 3MT® website. The deadline to apply to become a Challenger is January 15. Apply online now!