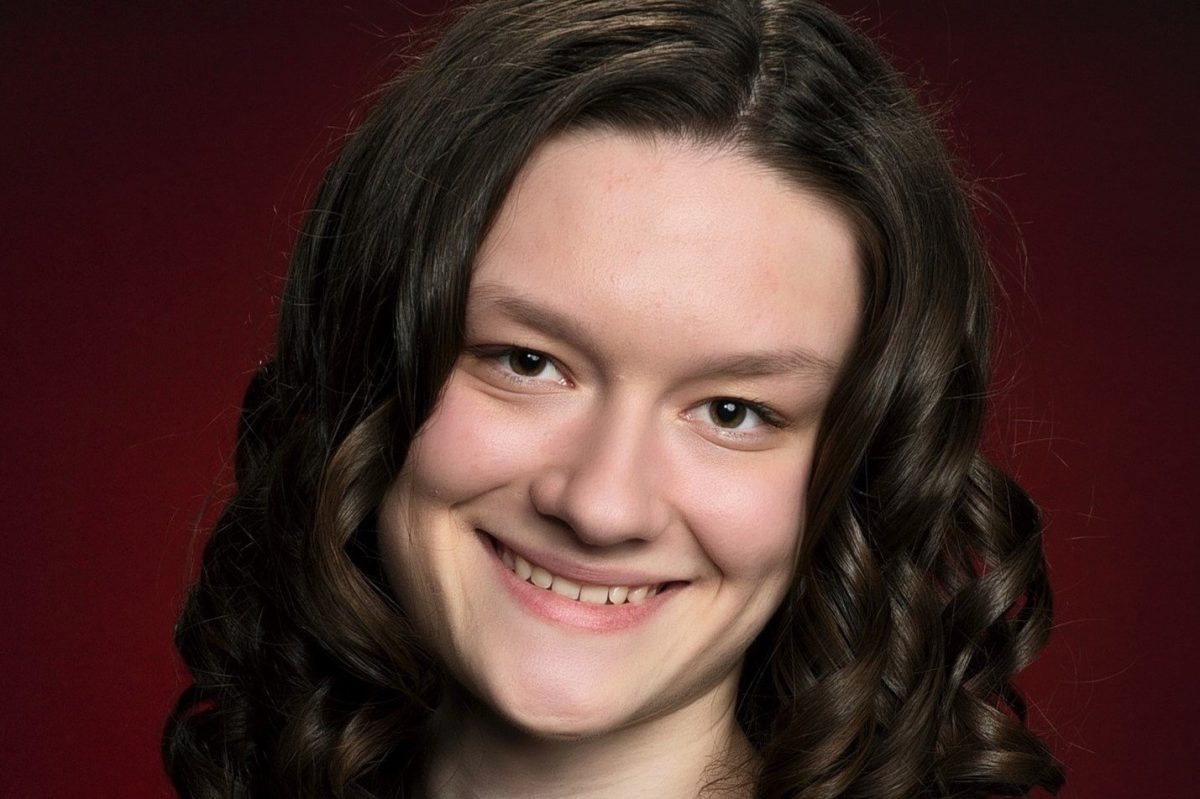 The fabulous Tianna Masters will help others find their voice
July 11, 2023 —
For Tianna Masters, it was a school teacher who helped her find her voice.
"I started singing in grade four when my elementary school teacher realized I might be able to sing, and encouraged me to join a musical theatre ensemble," she says.
That spark of encouragement ultimately led to a lifelong passion for music, and by the time she graduated from high school, Tianna was ready to commit to pursuing music at the university level.
In the faculty
After her successful vocal audition for the Desautels Faculty of Music, Tianna was awarded a number of scholarships and awards, including the Don Wright Entrance Scholarship in Music, the Margaret H. Tyler Award in Music, the M.A. Desautels Endowment Fund Scholarship, the Desautels Faculty of Music scholarship, and the UM Guertin Centennial Entrance Scholarship.
In ensembles, Tianna Tianna became known as the sort of person who excels in both choral and solo vocal performance, performing with Upper Voices, the University Singers, and the Musical Theatre Ensemble. At one point, it was her time in the spotlight that really highlighted her gift as a team player.
"Last year, three days before the final show of the Musical Theatre Ensemble, a COVID wave forced many students to pull out of their roles in the show," says Donna Fletcher, Tianna's major practical study (MPS) instructor, and Director of the University of Manitoba Musical Theatre Ensemble.
"One was a lead role in a major, extended scene. Rather than see the scene cancelled for her classmates, Tianna jumped in, executed the role flawlessly, and was memorized & off book by the final show!" says Fletcher of her favourite memory of working with Tianna.
"That is Tianna – thoughtful, gifted and always putting others first!" adds Fletcher.
Shortly before that memorable musical theatre performance, Tianna got warmed up with another one, Two years of cancelled music events caused by COVID made many musicians a little rusty, but not Tianna, who competed at the Winnipeg Music Festival in the musical theatre category. She ultimately took home one of the top prizes for musical theatre, winning the 2022 Rainbow Stage Trophy, awarded for the most outstanding performance in a competition of winners of Musical Theatre classes!
This year, Tianna followed up her musical theatre performances by performing as Dot opposite Alex Menec's George in excerpts from Sondheim's Sunday in the Park with George, performing "We Do Not Belong Together" and "Move On." Her performance as a neglected partner who knows she must choose a different life despite her love for George was moving and powerful, and Tianna gave a flawless and impassioned performance.
Tianna credits her mentors with helping her through her musical journey.
"My voice teacher, Donna Fletcher, has been a real guiding light, along with other such as Elroy Friesen," says Tianna.
"Tianna is beyond fabulous," says Fletcher of her student.
"I am in awe of how hardworking, talented, and very intelligent she is – an absolute joy to teach on every level," Fletcher says.
"Tianna was a leader at the faculty and is loved by her peers, mentors, and teachers alike. We all adore her. I especially have loved being gifted with her generous spirit & her infectious sense of humour every week in our lessons," adds Fletcher.
A love for learning
Tianna proved to be as adept academically as she was in performance, and threw herself into research. While in the Desautels Faculty of Music's Popular Music Analysis course (MUSC 3820), Tianna engaged in detailed research on Jacob Collier's complex "Sky Above," analyzing the form, harmony, metric modulation, and rhyming scheme.
" 'Sky Above' can be understood through the lenses demonstrated in these analyses," says Tianna.
"Using concepts such as the terminal climax as well as detailing the relationships between metric modulations, an otherwise complex song can be appreciated in a brand new way," she said of the piece.
Complex harmonies are obviously among Tianna's favourite things to explore, as illustrated by the pieces she most loved learning and performing in the faculty.
"It was so amazing to perform Brahm's Requiem with the University Signers, as well as Handel's Solomon with both the University Singers and the Winnipeg Symphony Orchestra," she says.
Giving others a voice
Such attention to the minutiae of voice will serve Tianna well as she moves forward in her career. With her Bachelor of Music in hand, she plans to pursue a Masters in Speech – Language Pathology.
The grade four little girl who found her voice in musical theatre will now train to help others find theirs.
"I am thrilled to see her take up the study of Voice and Vocal Therapy," says Fletcher.
"It is a natural fit for Tianna – a perfect marriage of all her abilities. I know that her patients will be safe in her capable and caring hands!" she says.
As Tianna takes her final bow in the faculty, she departs with one more accolade: winning the Desautels Faculty of Music Gold Medal for General Studies, awarded to the graduating student with the highest academic ranking in the general program!
With so many talents, and a work ethic to match them, and her innate kindness and goodness, there will obviously be amazing things happening in Tianna's future.
"I am so proud of her and all she has accomplished. I will miss her terribly!" says Fletcher.
Congratulations, Tianna! We can't wait to see what comes next for you!