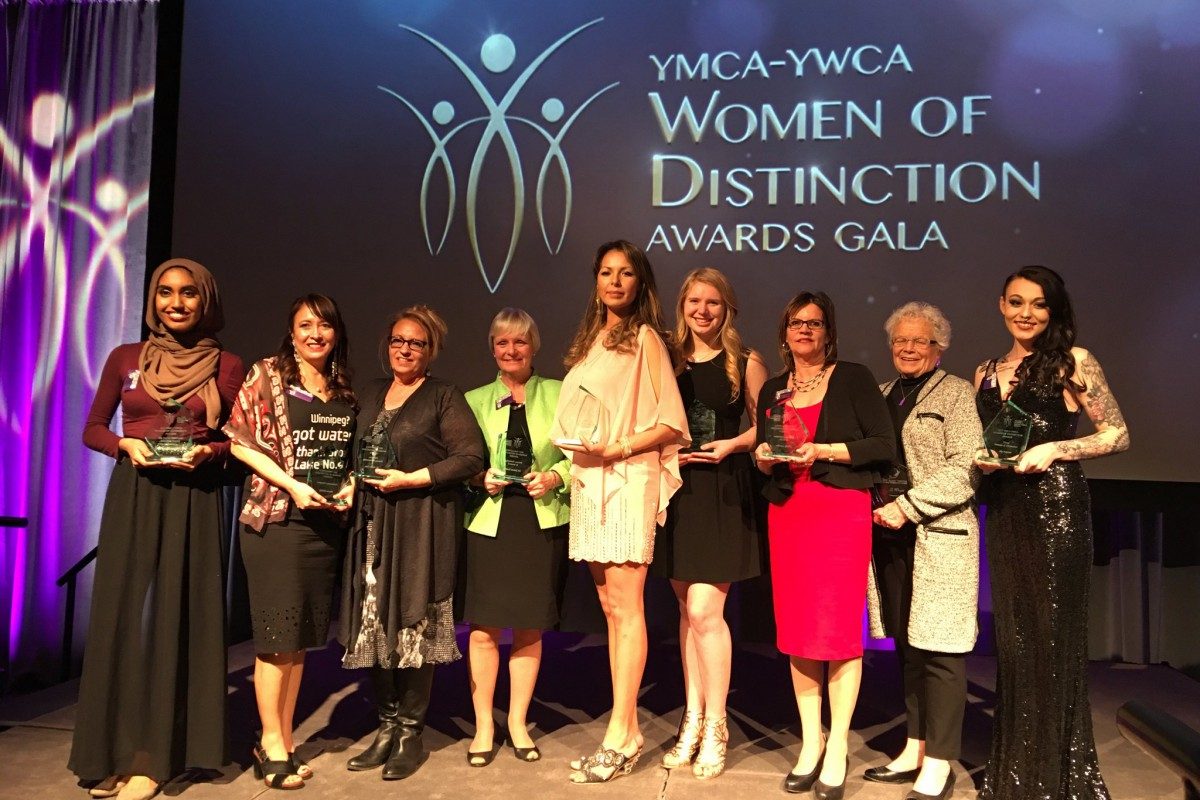 Three U of M difference makers honoured
Alumna, faculty and student receive 2017 Women of Distinction Awards
May 4, 2017 —
The 41st annual The YMCA-YWCA Women of Distinction Awards were held last night in Winnipeg, and three University of Manitoba community members were among the 12 women honoured and celebrated.
Dr. Joanne Embree, professor in the department of medical microbiology and infectious diseases, was given the award in the category of Science, Technology & Research. The award recognizes women who are advocates, mentors, visionaries or trailblazers in a science-related field. Embree studies perinatal transmission of infections, primarily HIV and Hepatitis C, a dynamic leader in research on children's health and infectious diseases.
U of M alumna Dr. Diane Clare [BN/80, MEd/93] received the award in Education, Training & Mentorship. This award recognizes women who inspire others with their passion for personal growth, development, and life-long learning. Clare has promoted lifelong learning and used technology to help educate rural nursing students, building strong rapport with community members and fostering learning opportunities.
U of M student Aly Raposo was named Young Woman of Distinction, recognized as a positive role model for her peers. She engages in her community, actively promoting voluntarism and social inclusion, especially among women, trans and non-binary individuals, raising awareness on issues such as domestic violence and mental health.
The awards are presented each year to Manitoba's most fascinating and influential women whose outstanding achievements have made a lasting impact on the well-being and future of our communities. This year, 15 remarkable women from the U of M community were nominated.
"It was an honour to celebrate the exceptional accomplishments of the nominees and recipients tonight. Hearing their stories of devotion, vision and transformative work was truly awe-inspiring," said Susan Emerson with YMCA-YWCA of Winnipeg.