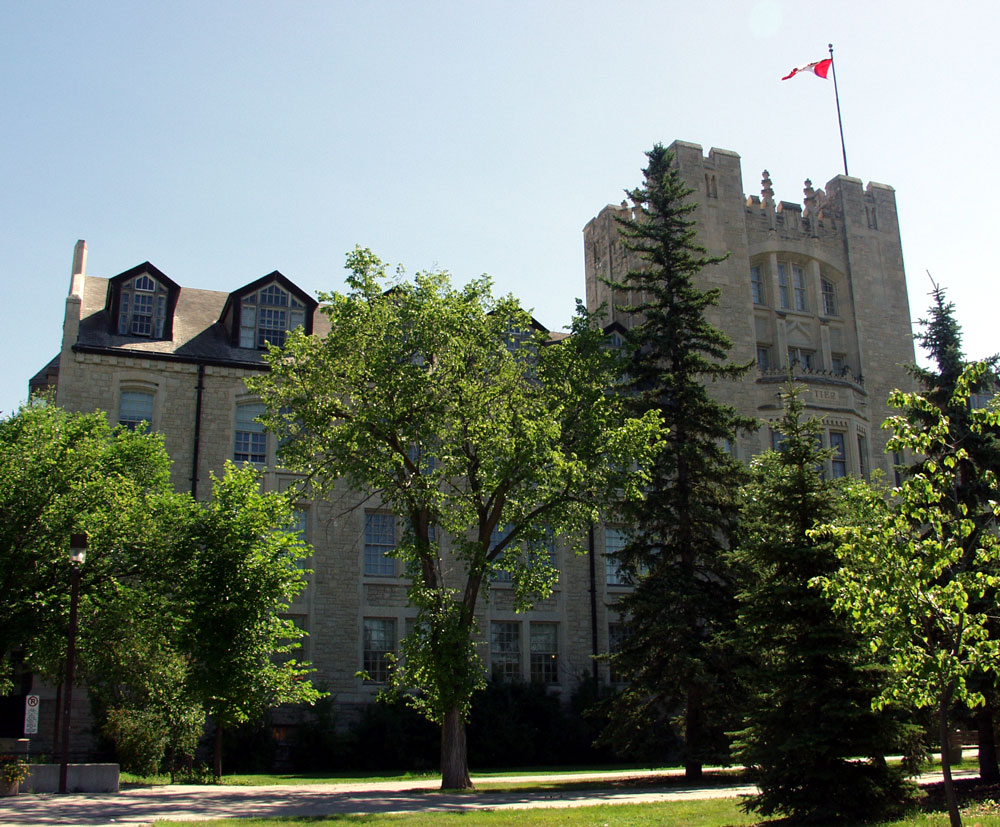 Three new Distinguished Professors at UM
July 27, 2020 —
Three UM faculty members have received the high honour of being recognized as Distinguished Professors.
The prestigious title of Distinguished Professor is conferred on academic staff members who have demonstrated outstanding distinction in research, scholarship, creative endeavours, professional service and teaching. Up to three people may receive this honor each year, and not more than 25 full-time professors may hold the title at one time. Distinguished Professors are appointed by the University's Board of Governors on the recommendation of a Distinguished Professor Selection Committee, chaired by the University's President and Vice-Chancellor.
The 2020 recipients are:
Dr. Tina Chen, history
Dr. Tina Chen received her Ph.D. in History from the University of Wisconsin-Madison and has been a member of UM's Department of History since 1999. She is a specialist in Modern Chinese History, specifically in the social, political, and cultural norms that structure people's engagement with society. Her research foregrounds the international dimensions and understanding of 'the world' that shape nation-state actions and local experiences, and she promotes critical appreciation of culture from global perspectives, and encourages debate amongst scholars, students, and the general public on the importance of culture in international contexts. Dr. Chen is a leader of research and public engagement, and contributes to public and scholarly debate on the cultural and political implications of our increasingly globalized society. For over 16 years Dr. Chen gas been a member of the Board of Directors of the Winnipeg Chinese Cultural Centre and plays a central role in cultural programming, historical preservation projects, youth mentorship, and building ethno-cultural relations. She shapes public knowledge and discussion on key issues related to human rights, social justice, politics and society, particularly in relation to history of Chinese Canadians and China.
Dr. Elizabeth Comack, sociology and criminology
Dr. Elizabeth Comack's academic career spans four decades, three of them as a member of UM's Department of Sociology and Criminology. Over that period she has fashioned a productive research program focused on social justice issues. In addition to journal articles, book chapters, research reports, and policy papers, she has published 13 books. Her work in the Sociology of Law and Feminist Criminology has been instrumental in setting the course for Canadian scholarship in those areas. Since 2006, Dr. Comack has been involved with the Manitoba Research Alliance, a large consortium of academic and community partners engaged in SSHRC-funded research that addresses poverty in Indigenous and inner-city communities. Dr. Comack has been leading the Justice, Safety, and Security stream of that work. In addition to her significant contributions to teaching undergraduate students, which garnered her two teaching awards, Dr. Comack has served on 12 Ph.D. (four as external examiner) and 36 M.A. (23 as advisor) committees, as well as 11 honours theses since 1990. She has been actively involved in university governance, serving as Sociology Department Head as well as on Senate and other university committees. Dr. Comack's extensive community involvements have been acknowledged with two UM Outreach Awards.
Dr. Roberta Woodgate, nursing
Dr. Roberta Woodgate is a Tier 1 Canada Research Chair holder in a Tier 1 CRC in Child and Family Engagement in Health Research and Healthcare at UM. She is an expert in qualitative research, and a leader in child centred methodologies and innovative, art-based approaches in research and dissemination. Dr. Woodgate is world-renowned for her research on children's experiences of health, illness, and disability. Her work has resulted in improved health and social service delivery in the care of Indigenous children with complex care needs, enhanced engagement of child and families in health research, increased understanding of youth's experiences of mental illness and stigma, and the development of youth health literacy and advocacy skills. She has attracted over $7 million in grant funding, has received Merit Awards for her research, and has authored or co-authored over 141 peer-review publications. In the last 18 years at UM, Dr. Woodgate has
supervised over 34 post-doctoral fellows, doctoral, and master's students, and is the recipient of
a Graduate Nurses Association Teaching award.