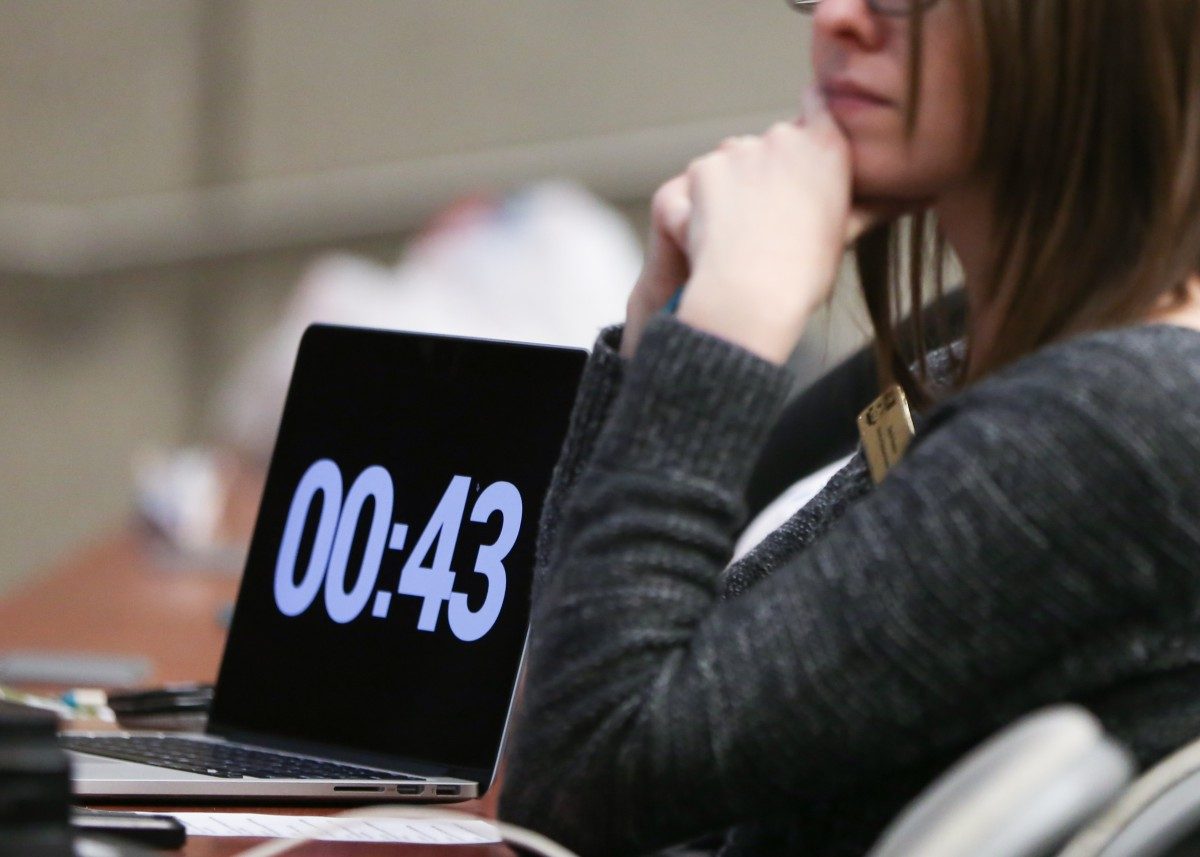 Three Minute Thesis challengers announced – mark your calendars!
Competition heats will take place online March 2-4
February 9, 2022 —
The 10th annual Three Minute Thesis (3MT) competition is coming up fast! The Faculty of Graduate Studies has just released the names of students who will compete in the heats – the first round of this thrilling competition.
At 3MT, challengers have just three minutes to present their research in plain language using only a single slide to illustrate their ideas. Competitors are judged on comprehension, engagement and ease of communication while providing an understanding of the background and significance of their research.
In three exciting heats, up to 35 challengers from 16 different departments will be going head-to-head (virtually) as they consolidate their ideas and research discoveries so they can be presented concisely to a non-specialist audience. The winners of each heat will go on to the final, on April 7, for a chance to place in the top three for cash prizes.
Check out the list of challengers who will be competing in heats this year.
Attendance for this event is open to all and students are especially encouraged to take advantage of this opportunity to watch and gain perspectives and ideas for their own research, thesis or future academic interests. This is also an excellent opportunity for anyone to learn about the innovative research happening at UM, Manitoba's only research-intensive university.
Acting Dean of the Faculty of Graduate Studies, Kelley Main, encourages everyone to watch the heats. "The 3MT heats are a showcase of the amazing research being done at the University of Manitoba and they highlight the ability of our graduate students to share their passion for research with a wide audience."
In the past, challengers have presented on a variety of topics, including: cannabis as a potential therapy for breast cancer, passive acoustic monitoring of marine mammals in the Canadian Arctic, silent MRI machines to reduce patient stress, and designing buildings to withstand earthquakes.
All competitions will be held online and you can share in the competition by watching the heats on your laptop, desktop, phone or other device.
Heat #1: Wednesday, March 2, 2022, at 10:30 a.m.
Heat #2: Thursday, March 3, 2022, at 1:00 p.m.
Heat #3: Friday, March 4, 2022, at 1:00 p.m.
Links to watch each heat will be posted here.
Come support our graduate students!
Three Minute Thesis (3MT®) is a research communication competition developed by The University of Queensland. For more information on the UM 3MT competition visit the U of M 3MT® website.
Research at the University of Manitoba is partially supported by funding from the Government of Canada Research Support Fund.