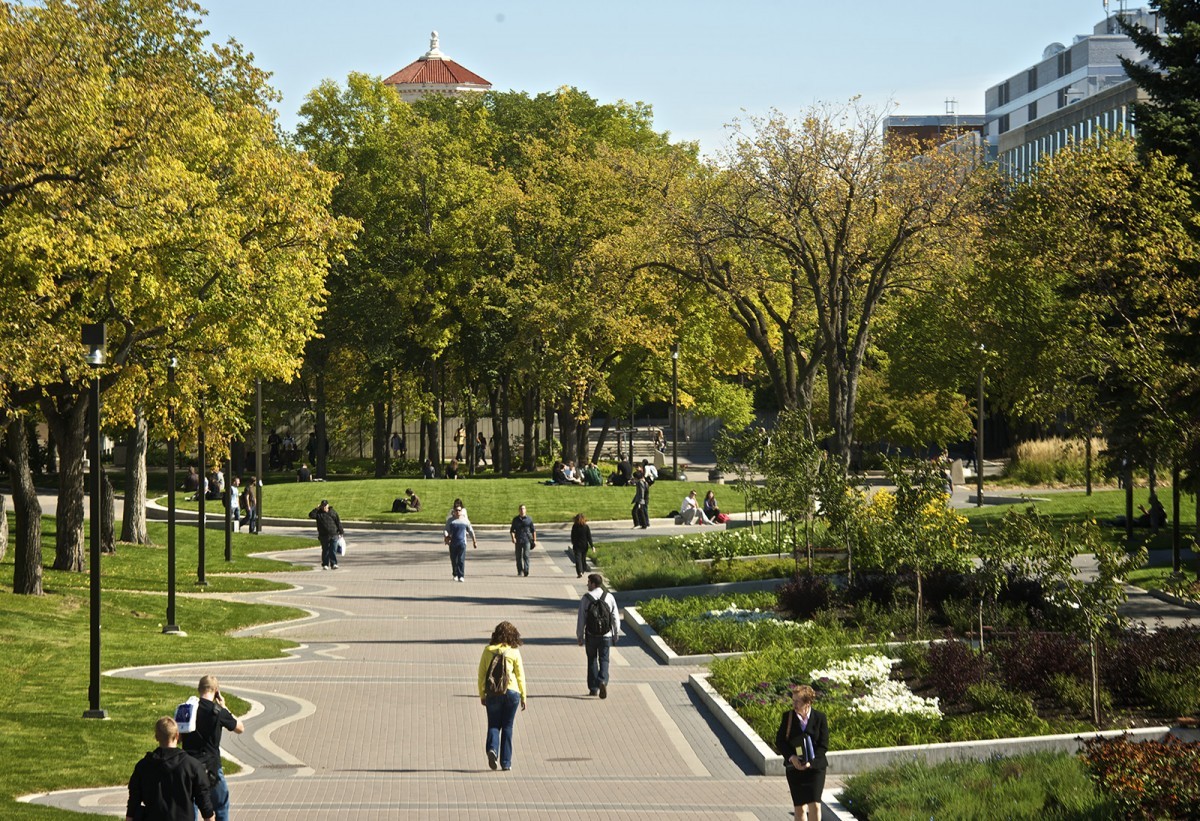 'This is a budget that grew from conversations with all segments of our community'
May 23, 2017 —
A message from University of Manitoba President and Vice-Chancellor David Barnard:
Colleagues,
This afternoon the Board of Governors approved the University of Manitoba's 2017-18 budget, which increases direct funding to all academic units and to the priority areas identified in our strategic plan for 2015-20, Taking Our Place.
And we have achieved this renewed investment in our core mission while also, once again, delivering a balanced budget — demonstrating our ongoing commitment to accountability and sustainability.
I am pleased that the University of Manitoba community has come together, in a challenging fiscal climate, to develop a budget that enables us to advance our integral role in the economic, cultural and social prosperity of this province.
We have managed this renewal even as our funding from the Province of Manitoba has remained relatively flat. This was possible because in recent years we have all contributed to ensuring this institution stewarded public – and private – funds with responsibility and integrity. Frankly, cautious spending and prudent saving in years past have positioned us favourably today.
Substantial fiscal pressures continue to challenge the long-term financial health of this university and other post-secondary institutions across the country, but a number of factors have converged this year to allow the University of Manitoba a level of flexibility which those of us assigned with developing the budget have recommended should be directed primarily to our academic functions.
Through enhanced investments in our core functions of teaching and learning, research and innovation, and outreach and engagement, we will help secure Manitoba's future competitiveness nationally and internationally.
This is a budget that grew from conversations with all segments of our community, emerging from consultation and collaboration, to reflect our collective interests and priorities.
It is a budget that places increased financial resources directly in the hands of the University's academic units so that they can pursue their goals with renewed vigour.
There will be more support for faculty members to improve their teaching and to discover and innovate in the field and in the laboratory. More library acquisitions, lab equipment and staff support.
For students there will be more scholarships and bursaries, improved interfaces with registration and other critical software, increased experiential learning opportunities, and enhanced support for mental health issues and other areas of student concern.
The budget also directs investment towards institutional priorities, including Indigenous achievement, with increased funding for Indigenous scholars, initiatives and supports, as well as for the National Centre for Truth and Reconciliation.
Clearly, we are fortunate as a community that as we celebrate our 140th year as this province's premier university, we are able to marshal the resources required to conduct the work that is so crucial to the well-being of this city, province and, in many cases, the world.
Next year, the circumstances may be different.
Of course, as a community we all also understand that the public sector wage pause – in which we are all participating – plays a significant role in the current flexibility. Because the University of Manitoba is committed to remunerating faculty and staff fairly and competitively, we had budgeted to fund increases that reflect this commitment. As those funds will not now be directed to salaries, we felt it imperative that the flexibility created be utilized to support academic activities, in the ways I have outlined above.
I trust all of you will recognize the careful attention and hard work that have gone into developing this budget. I want to assure the University community that the leadership team will continue to work with all orders of government to advocate for the funding necessary for the University of Manitoba to sustain the learning, discovery and innovation that will build an even better tomorrow for our province.
At the same time, we are preparing for more years of a constrained funding environment. I am confident that the new budget model now in development for our university, which significantly decentralizes revenues and fiscal decision-making, will assist us in navigating those challenges.
We should at this time acknowledge also that our robust efforts engaging our alumni and friends in the support of our mission, most notably through the Front and Centre campaign, will continue to add tremendous value to our institution's capacity.
It is my sincere hope that each of you will find something in the 2017-18 budget that reflects the dedication and energy you bring each day in support of this institution.