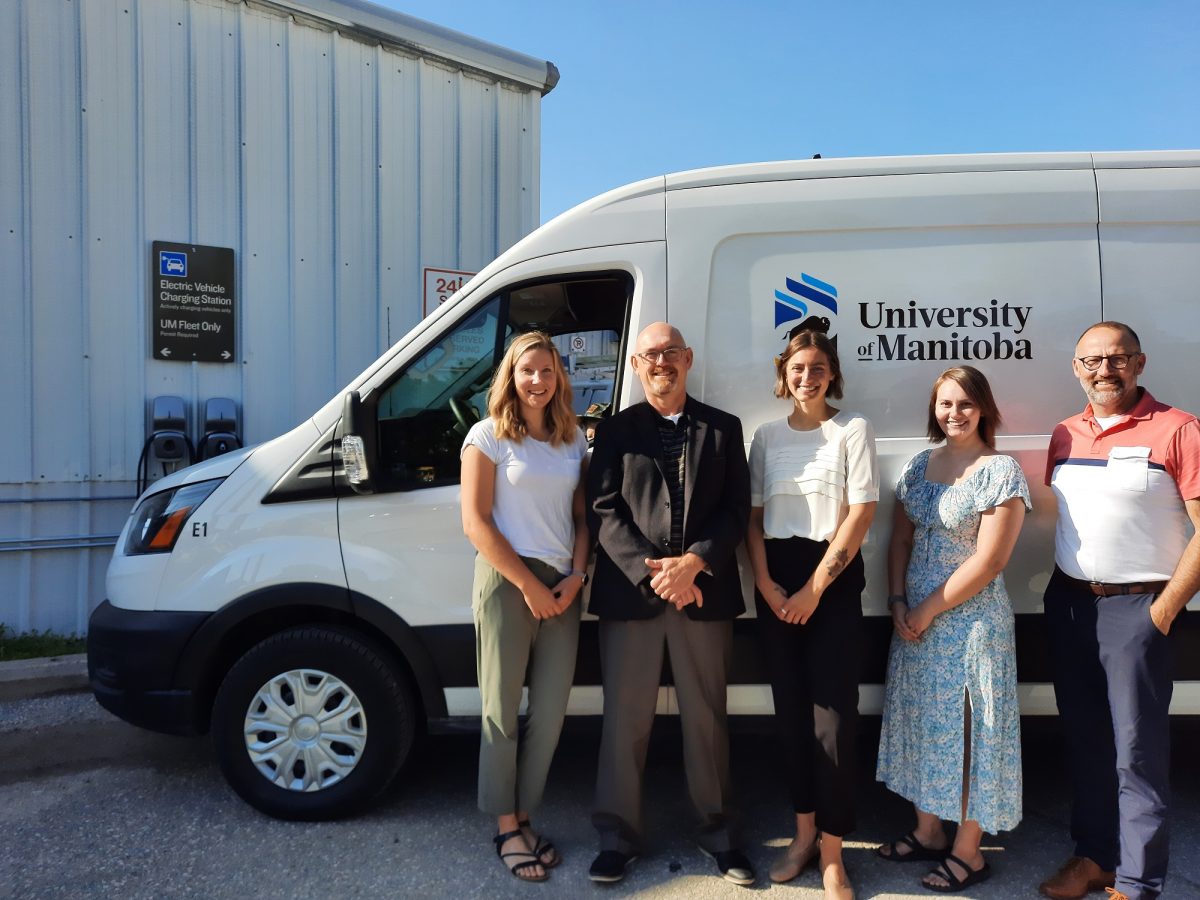 There is a new fleet vehicle on campus, and it's electric!
UM begins the transition to electric fleet vehicles
July 14, 2022 —
It's Electric Vehicle Week in Canada, and we have big news to share! Just last week the Facilities Department traded in a gas-powered campus fleet vehicle for a new Ford cargo van that is 100 percent electric. This step comes shortly after the launch of eight Level 2 chargers that arrived at the Fort Garry campus last month. The new chargers were funded through a grant from the Manitoba Conservation and Climate Fund in 2021-22 and were installed in anticipation of the UM beginning the transition of the campus fleet to electric.
Why Electric?
In 2021, the UM conducted a greenhouse gas (GHG) emissions assessment for the forthcoming Climate Action Plan. Of the data that was collected, the findings showed that campus fleet vehicles account for 2% of the total 57,000 tonnes of GHG emissions produced every year. The transition to electric vehicles starting now, will bring the GHGs emitted from university-owned vehicles down to zero.
This transition also aligns with the announcement that the Government of Canada made in June, establishing a mandatory target for all new light-duty cars and passenger trucks sales to be zero-emission by 2035. This announcement accelerates Canada's previous goal of 100 percent sales by 2040.
"This is an important step in the right direction, as we continue to work to reduce the volume of greenhouse gas emissions for our institution" says Steve Cumpsty, director, operations and maintenance.
"We are very pleased to announce this shift to low and zero-emission vehicles as we work together to reach our climate action plan goals," adds Raman Dhaliwal, Associate Vice-President (Administration).