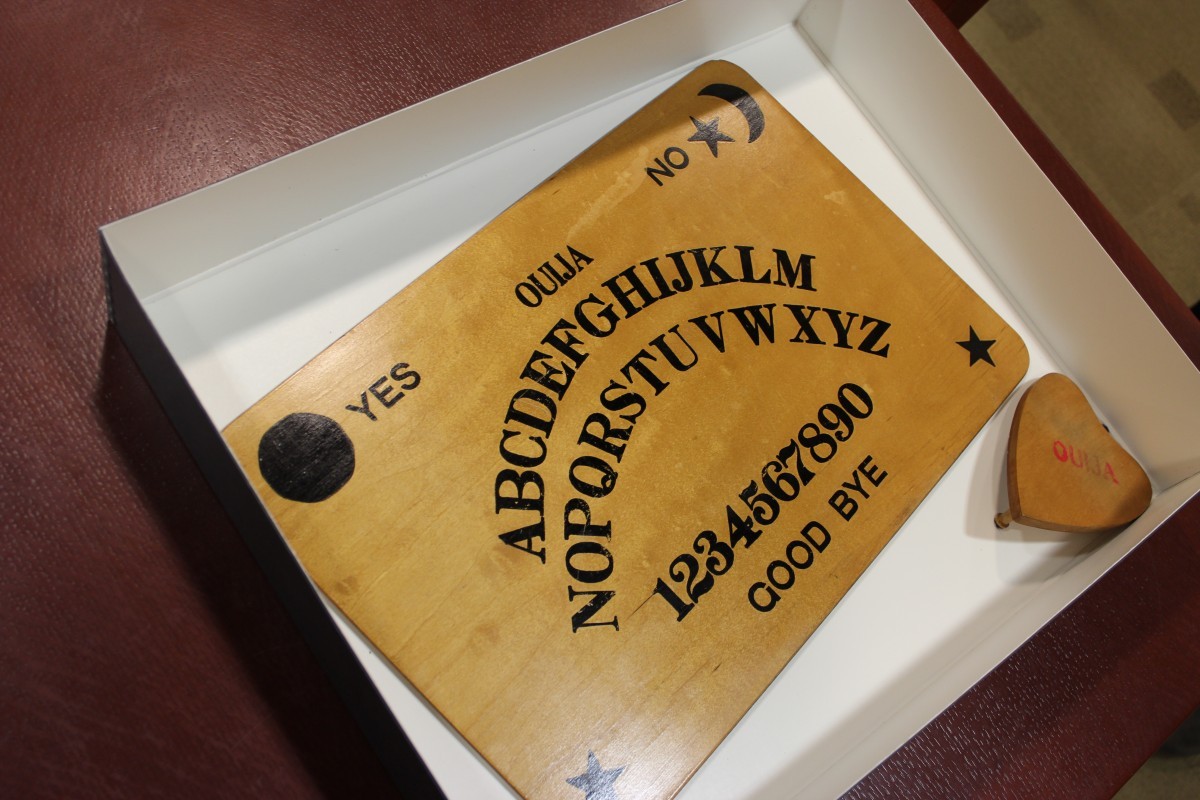 The Spookiest Party Game in the Archives
Well-used Ouija Board makes a rare Halloween appearance. Coincidence??
October 30, 2014 —
Among the nearly two dozen paranormal-related collections in the University of Manitoba Libraries Archives is a unique set of materials that constitute the Eileen Sykes Fonds. Sykes was born in 1907 and raised on a farm in La Vallee, Ontario, but spent most of her adult life in Winnipeg, where she died in 1992.
A prolific poet and writer of prose, her farm childhood is credited as the source of her fantasies of forest animals and the world of nature. Her imagination and literary abilities led her to publish several short but fairly popular books of children's literature including The Gay Garland (1954) and Fanella and the Forest Folk (1978).
The bulk of the Eileen Sykes Fonds consist of literary manuscripts to her books, poems, tape recordings of her interviews and some scattered correspondence. Of particular note is that she was a secretary and participant in Dr. T. Glendenning Hamilton's experiments on parapsychology in Winnipeg, involving many séances, production of spirit writing and photographic records of apparitions.
Sykes herself experimented at séances, sometimes using an Ouija Board, intermittently from 1946 to 1986, and she kept detailed notes on her experiences. And, as part of the collection of her materials donated to the Archives, her own well-used Ouija Board is squirrelled away for safe keeping.
Given that a new Hollywood movie about an Ouija Board is number one at the box office this Hallowe'en, it's perhaps fitting that UM Today was allowed into Archives for a quick viewing of Sykes' Ouija Board this week.
The Board's message to UM Today readers: "H – A – P – P – Y – H – A – L – L – O – W – E – E – N!"