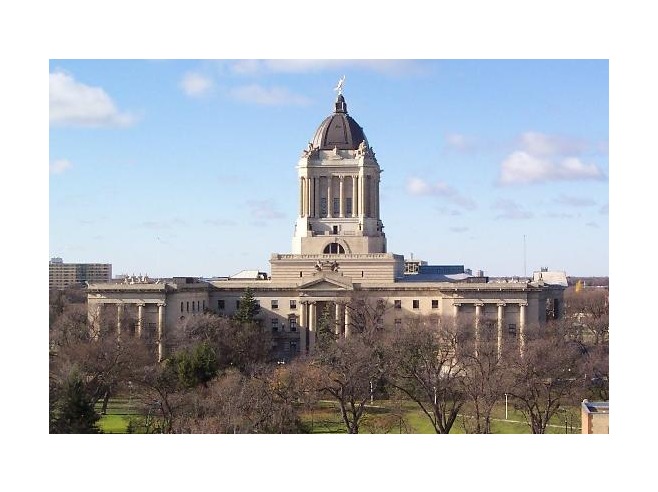 Manitoba throne speech includes education focus
November 12, 2013 —
Today The Honourable Philip S. Lee, Lieutenant Governor of the Province of Manitoba, opened the third session of the 40th Legislature with the speech from the throne. Titled "Building for Jobs and Growth" and focused on jobs, a stable economy, health care and education, the speech referenced the University of Manitoba several times.
With the speech, the Province renewed its commitment to education and training as keys to keeping Manitoba competitive. In particular, the Province cited the importance of efforts to further integrate the post-secondary education system and ease the transfer of students from one institution to another.
Research breakthroughs at the University of Manitoba and infrastructure development earned mention as highlights for the year: "Manitoba scientists are conducting cutting-edge research. At the University of Manitoba, researchers have identified the gene associated with ALS… Renewal at the University of Manitoba Fort Garry campus continues with the re-development of Taché Hall into a new visual and performing arts hub. Last week, the U of M selected a consortium of Winnipeg and Toronto firms to design and plan for the future development of the Fort Garry campus and the re-development of the former Southwood golf course into a vibrant mixed-use space. This year also marked the official opening of the Investors' Group Field, a world-class facility for professional, amateur and university sport. Work continues on a new Active Living Centre at the U of M, slated to open in 2015." Future high-profile events to be held on campus — the FIFA World Women's Cup in 2015 and the Canada Summer Games in 2017 — were also cited.
The speech also reiterated the Province's commitment for phase two of rapid transit, bringing rapid transit all the way through to the University of Manitoba Fort Garry Campus.