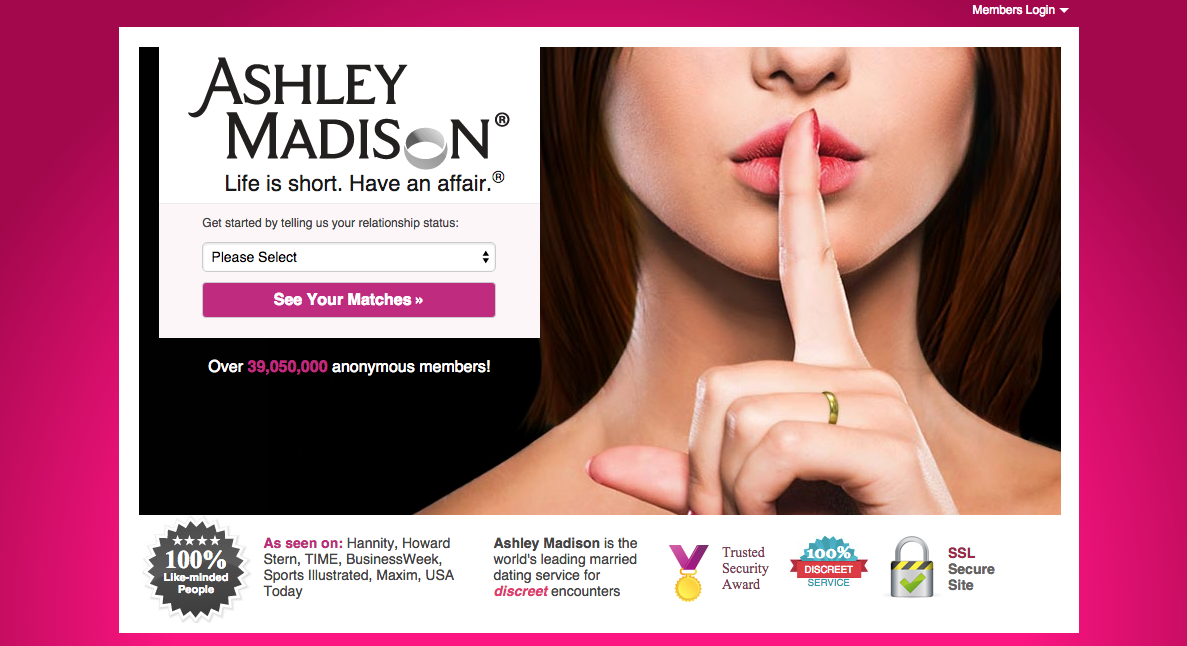 The science behind adultery
August 20, 2015 —
The recent hack of AshleyMadison.com has philanderers scrambling. The site started in 2001 and is an online dating service that is marketed to people who are married or in a committed relationship.
The number of cheaters that have created profiles on AshleyMadison.com is staggering; Winnipeg has a reported 47,202 accounts (6.6% of the population).
In 2010 James Hare, professor in the department of biological sciences, took a look at publicly accessible Ashley Madison profiles to determine how users conform to sexual stereotypes. The findings were published in the journal Evolutionary Psychology. Hare's research concluded that users seeking relationships on Ashley Madison conform to sexual stereotypes. For example, Hare writes,
"The relationship status of advertisers was not independent of advertiser sex, with attached males advertising for partners more frequently than attached females. Limits on the nature of the relationship were also significantly affected by the sex of the advertiser, with males advertising "anything goes" significantly more often than females, and females showing a trend toward more frequent advertisement for long term relationships than males."
The most vivid example of promiscuity in recent popular culture is that of Don Draper, a character in the popular TV show Mad Men. Hare provides one explanation of why someone like Don Draper would cheat on his partner.