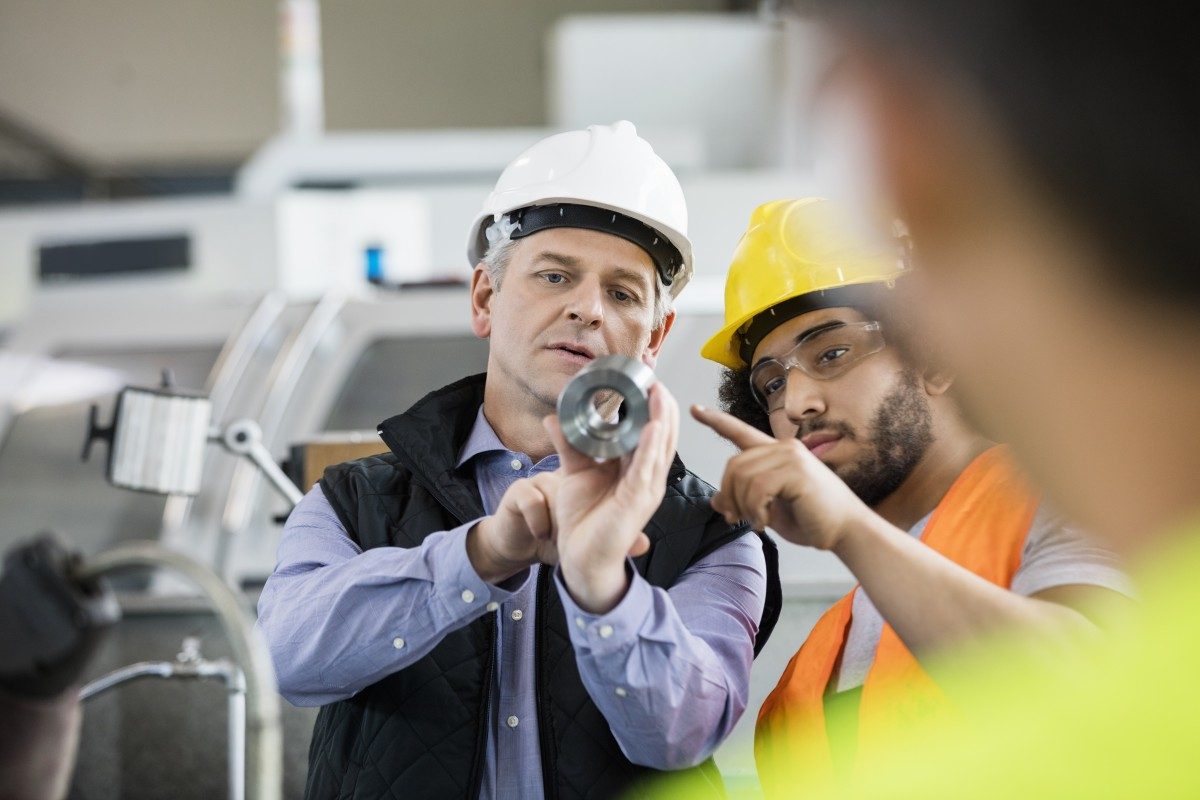 The rewards of quality management
March 2, 2018 —
Quality management got its start in the manufacturing industry, but the principles and procedures that assure a quality product or service can now be applied to improve many other businesses and organizations too.
"Quality is quality," says Yasser Shaker, instructor, the new Fast-Track Quality Management Certificate program, Extended Education, U of M. Shaker is also the quality and accreditation manager for Trillium Health Partners. "Quality management tools can be applied in any industry. There is a big movement toward quality management in Canada."
The new Fast-Track Quality Management Certificate program, offered in eight weeks instead of 24 and entirely online, provides a general overview of quality management concepts and theory, and how to apply them, he says. There is also a participation component worth 15 per cent of the final mark.
The program includes case studies so students can learn by example, looking at what worked and what didn't work, in specific situations. An example of quality management in action that caught Shaker's eye was the Winnipeg Police Service's Strategic Plan 2015-2019. Their vision was "A culture of safety for all" and their mission was to "Build safe and healthy communities across Winnipeg through excellence in law enforcement and leadership in crime prevention through social development". Values and beliefs, goals and strategies, measures and targets were set with the aim to "instill a culture of continuous improvement."
"This was an eye-opener, even for me, to see a public organization applying quality management. It applies in public organizations too. That really captured my attention because it has not been part of my experience."
Shaker happened upon his passion for quality management in health care as a coop student for vaccine manufacturer Sanofi Pasture. He spent four months in the quality department on a four-month placement and fell in love with it.
"I liked the documentation and the procedures. It is not open-ended. It is all very precise and specific. Being able to define processes and be specific, with no room for interpretation really excited me about this field. I've been in the industry now for 10 years."
The health care industry, including hospitals in Manitoba and British Columbia, has been a leader in the quality management area, he says. "Hospitals are reducing wait times and implementing better systems. There are multiple barriers in health care, but we will get there. We are making baby steps… Are hospital wait times too long? Are we over-processing and doing extra tasks that could be eliminated? It's about the whole system."
It's challenging, he says.
"But once you get the hang of it, once you have the culture, it becomes intuitive. It always takes a team approach, and success should be celebrated with the team. No one can do it alone. It is very rewarding to build an effective system"
No one person can make quality management happen, he says.
"You can understand the concepts of quality management. We can teach you how to do it. But you will never do it on your own. Success takes a team effort. It requires a cultural change, and for others to buy into the process and have the time to do it. People are often too busy to improve."
While enforcement from regulatory bodies drives quality management results, in Shaker's opinion, forcing people to obey the rules is not the best approach. He says people can be motivated by the positive incentives like knowing an improved process will reduce waste, for example.
Quality management is about moving people effectively, moving inventory effectively, identifying and understanding the defects in your system and process and eliminating them. From manufacturing to health care, the potential of quality management continues to improve more and more businesses and organizations as it expands into additional industries. In business, non-profit, government, education, small business, and more, professionals are managing quality to achieve success.