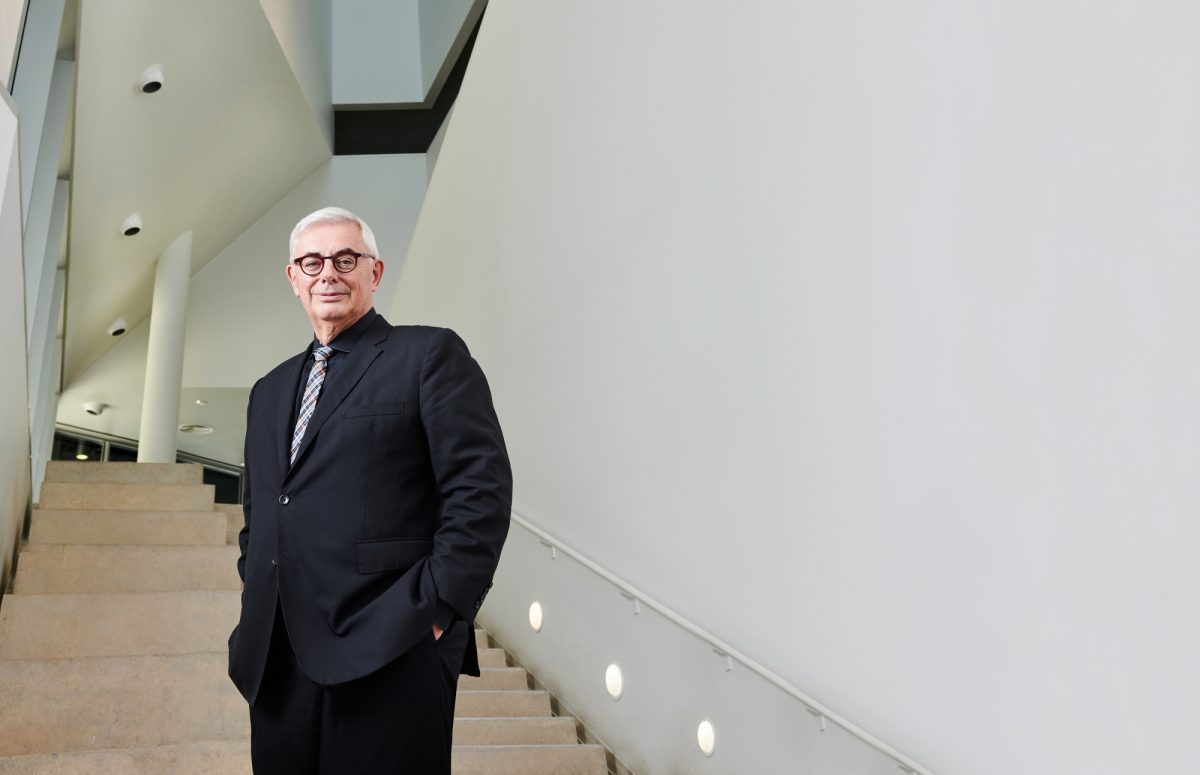 The power of working together
March 31, 2020 —
A message from David T. Barnard, President and Vice-Chancellor
Alumni, donors and friends,
The stories of COVID-19's tremendous impact are all around us. In these past few weeks, I have found myself increasingly drawn to stories of the helpers; the givers; and the many ways people are reaching out to ensure we get through this together as a community.
As we work through the challenges of this pandemic, we are committed to supporting our students and minimizing the impact on their academic progress. And as we move forward, we know that the need for education and research will continue to be paramount. The University always has embraced its role in the international community and even now, we are doing what we can to care for others, find solutions, meet the needs of our academic community, and strengthen our economy. Because we will get through this.
Today, I wanted to highlight some of the ways we are connecting and supporting one another through these unprecedented times.
Emergency funding for students
This disruption comes at a particularly critical juncture in our students' studies. While working toward the end of a rigorous term, they have also had to learn to study in a new way, navigate job losses, and figure out how to pay for rent and groceries. The University has begun offering emergency, needs-based bursaries to students through the COVID-19 UM Student Emergency Fund. Those of you who are able and would like to support our students, you can join me in making a contribution.
Students, faculty and alumni on the frontlines
The University of Manitoba is a caring, resilient, local and international community. We are uniquely positioned to lead the way through this global pandemic and I have been moved by recent stories of their work. I encourage you to read about our students stepping up, our researcher launching novel clinical trials, and our alumna on the world stage.
Staying in touch, online
We have heard that in these times of social isolation, finding ways to connect is vitally important. I have asked Vice-President (External Relations) John Kearsey and his team to help us do so. They are presently planning Virtual Conversations, which will allow you to engage with our researchers, alumni and students on important topics during the months ahead. In doing so, I think we'll be reminded of the power of working together and the collaborative spirit that makes our community the University the world calls on us to be, especially in times like this.
Taking a moment to express our gratitude
In the face of the COVID-19 crisis, we have had to rethink how we will celebrate the close of our $500 million Front and Centre campaign. After considerable thought, we have agreed that gratitude is more important now than ever. We are in the position of being able to support our community because of past donations, and would be remiss if we did not express our immense appreciation. On April 2, we will share a short video that speaks to the Front and Centre journey and its impact in dollars, participation and, most importantly, the work we are doing now. Watch for an exciting announcement, as well as a special wrap of the Saturday, April 4, edition of the Winnipeg Free Press (who have been generous supporters of our efforts). Also watch your mailbox next week for a special issue of our alumni publication UM Today The Magazine, offering stories of inspiration, transformation and gratitude during this difficult time.
Our global community is strong because of people like you who connect, commit and contribute to the fabric of society. While we may be physically distanced, our strong connection to one another will endure.
Sincerely,
David