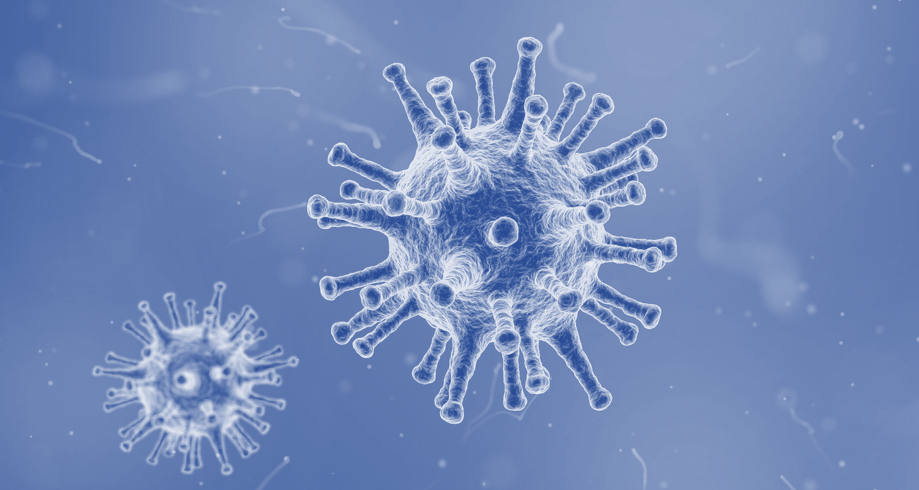 Flattening the Curve: UM researchers launch province's first clinical trial to combat COVID-19
March 25, 2020 —
Manitoba's first clinical trial to test whether a malaria drug can prevent people from contracting COVID-19 is being led by a team at the Rady Faculty of Health Sciences, University of Manitoba, and today it begins recruiting volunteers to participate in the study.
Hydroxychloroquine, a Health Canada-approved drug used to prevent and treat malaria since the 1950s, will be studied in trial participants who have tested positive for COVID-19 or who live with individuals who test positive. The trial will also be open to health-care workers who were exposed to patients with confirmed positive infection.
"Our health system may become overwhelmed by COVID-19 patients and currently there's no known treatment other than supportive care," said the trial lead Dr. Ryan Zarychanski, associate professor, department of internal medicine, Max Rady College of Medicine, University of Manitoba and department of medical oncology and hematology, CancerCare Manitoba. "This trial is important because it will be the first COVID-19 clinical trial open in Manitoba and it is squarely focused on flattening the curve."
"Preliminary studies have strongly suggested that hydroxychloroquine can reduce the ability of the virus to replicate," Zarychanski said, adding, "it's not known if it has the same effect in humans, but it's the team's goal to find out."
The clinical trial — which will take place in Manitoba, Quebec, Alberta and the United States — is innovative by design. Participants won't visit the researchers because of the contagious nature of the disease. Instead, the drug or placebo, will be shipped to the participant the day after they are determined eligible and are enrolled in the trial thanks to the generous support of Purolator Canada. The participant will then take the study intervention for five days.
"The ultimate goal is to have as many Manitobans enrolled in the clinical trial as fast possible so that there are therapeutic options during the pandemic — not for the next pandemic, but this one," said Zarychanski, senior scientist, Research Institute of Oncology and Hematology. "So by getting trials started quickly we will know, in short order, if these unproven drugs work and we should then offer them to everyone."
This collaborative study is being conducted through the University of Manitoba, along with researchers at the Research Institute of the McGill University Health Centre, the University of Alberta and the University of Minnesota.
Dr. Brian Postl, dean, Rady Faculty of Health Sciences, commended Zarychanski and his team. "Our University of Manitoba researchers are on the cutting-edge of battling this pandemic and the conceivable public health benefit of this clinical trial is enormous. Our expertise in infectious disease, public health and clinical trials is bolstered by the speed at which our researchers have come together to combat COVID-19 and potentially reduce the spread of disease amongst family contacts, prevent community spread, and help flatten the curve."
This trial is the first of six COVID-19 clinical trials Dr. Zarychanski is helping to coordinate in Manitoba in collaboration with a growing army of skilled University of Manitoba researchers. Regardless of symptoms or severity, the goal is to have potential treatment options available as part of clinical trials so physicians can rapidly identify effective treatments.
People are eligible for the clinical trial if they have a confirmed diagnosis of COVID-19, their symptoms began in the past four days and they are self-isolating at home. People are also eligible if they live with a person with COVID-19, the exposure occurred within the past four days and they have no symptoms. Health care workers are eligible if they have had a moderate to high-risk contact with a patient known to have COVID-19 and the contact occurred within the past four days.
Any Manitobans who meet these criteria and wish to participate in the clinical trial should visit covid-19research.ca to access the online screening questionnaire to determine their eligibility in the COVID-19 clinical trial. The trial is expected to open in Quebec and Alberta in the following days.