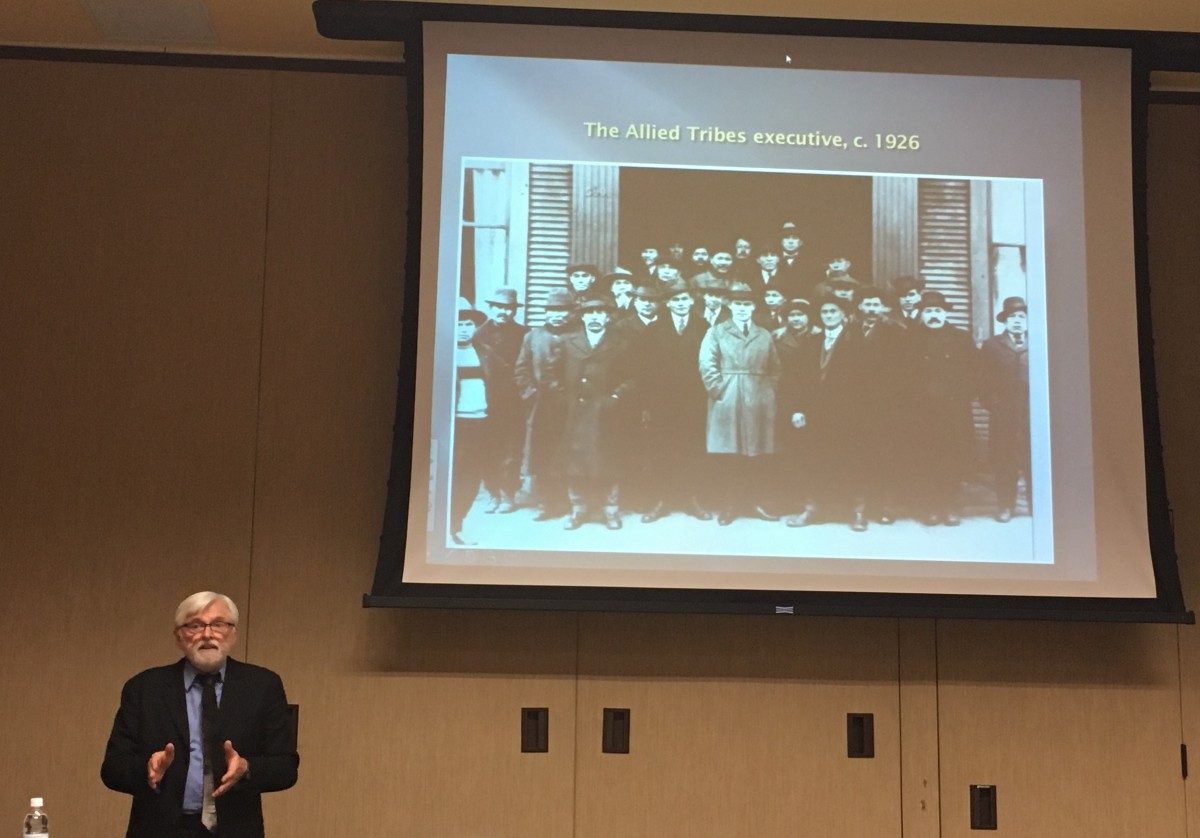 The Ninth Annual DeLloyd J. Guth Visiting Lecture on Legal History
Hamar Foster, Q.C., "Emily Carr's Klee Wyck, Indigenous Activism & the Law on British Columbia's Northwest Coast, 1906 – 1928"
March 23, 2018 —
Speaking at the ninth annual DeLloyd J. Guth Visiting Lecture on Legal History, Hamar Foster, Q.C., compared evidence found in RCMP reports with Canadian artist Emily Carr's eye-witness account of her experience spending time in Indigenous communities in her book, Klee Wyck (1941), a memoir of her travels in BC.
Foster has worked for forty years as a research scholar and teacher, an expert witness and litigator. He has written extensively on comparative criminal law, the legal history of the fur trade, BC legal history and Aboriginal law. Foster was a member of the Akitsiraq Law School faculty in Nunavut in 2002. A more comprehensive biography of Professor Foster can be read on the event web page.
Foster's presentation focused on the early efforts of the Kitwancool nation (later known as the Gitanyow) to secure land treaties with the province of British Columbia. This was the same community which artist Emily Carr had attempted to visit in 1912 but was told not to go because they were reportedly "hostile to whites," Foster said. In 1928 she got a similar warning but persisted in going anyway, and recorded her experiences in her memoir Klee Wyck. This same community's land title action was later finally resolved in 1997 in Delgamuukw v British Columbia, the definitive Supreme Court of Canada case on Aboriginal title in Canada.
In his paper, Foster incorporates Emily Carr's experiences in the community with evidence from archival documents and records, combined with interviews with descendants of key players involved in efforts to negotiate treaties with the government. Foster's paper will be published in a forthcoming issue of the Manitoba Law Journal.