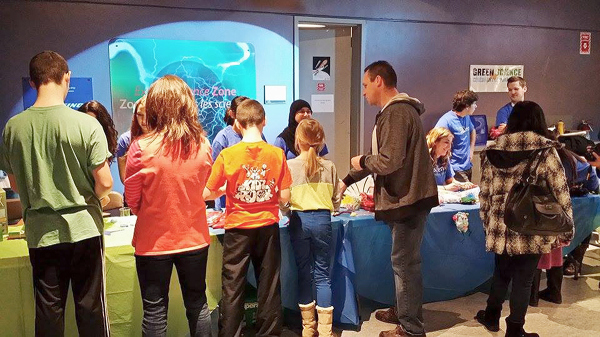 The Manitoban: I love science week
A week-long celebration of science by Let's Talk Science
March 25, 2015 —
Let's Talk Science at the University of Manitoba is holding the first I Love Science Week from March 23 to 31, reports the Manitoban.
As they report:
I Love Science Week will see over 23 in-classroom activities, and two mall outreaches.
The first mall outreach will be held at Kildonan Place Mall on March 28 from 10 a.m. to 6 p.m, and the second mall outreach will be at St. Vital Centre on March 30 from 12 p.m. to 2:30 p.m.
"I thought of the idea when I was thinking about 'I Love to Read Month,'" said Richard Jung, coordinator for the U of M's Let's Talk Science branch.
Chrissy Troy of 103.1 Virgin radio will be present at one of the events during the week.
The idea of I Love Science Week was brought up during the Let's Talk Science Western Regional Conference, which was held in February and hosted by the University of Manitoba. Representatives from Simon Fraser University, as well as the universities of Victoria, British Columbia, Calgary, Alberta, Saskatchewan, and Winnipeg were all present. This conference brings together Let's Talk Science coordinators from Western Canada to discuss future activities, brainstorm, and troubleshoot any problems the branches are facing.
This will be the first year that Let's Talk Science hosts I Love Science Week. Jung hopes that next year the event will expand nationally and that the event brings the same kind of attention to science as other awareness campaigns bring to their various causes.
"No money is being collected; we just want to get people's attention and raise science awareness," said Jung.
To read the full article in the Manitoban by Chantelle Dubois please click here.