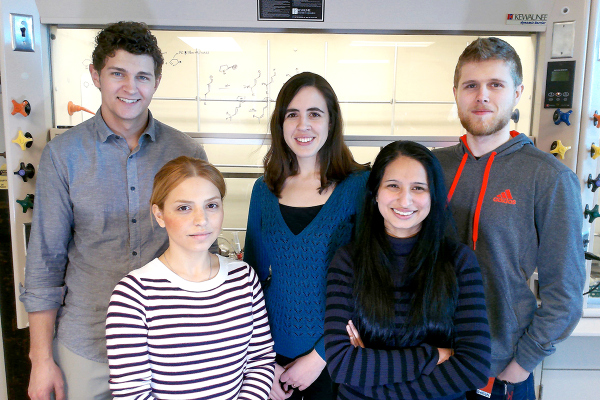 The Manitoban: Asymmetrical organocatalysis
Researcher profile: Rebecca Davis
March 20, 2015 —
Rebecca Davis, assistant professor, of the department of chemistry, Faculty of Science was featured in the Manitoban.

As they report:
Rebecca Davis is an assistant professor in the department of chemistry at the University of Manitoba. She completed her BSc in chemistry at Washington State University and her PhD at the University of California, Davis.
"I am a physical organic chemist," Davis told the Manitoban. "Our research is in studying the mechanisms of organic reactions and using that information to develop new reactions and new catalysts.
"Physical organic chemistry is a very small field – there aren't a lot of us in it. For me it's fun to think about how mechanisms work and how two molecules come together to make a new one."
Davis' work focuses on asymmetric organocatalysis. 
"This field actually has developed essentially in the same amount of time as I have," said Davis. "It's a young field and an exciting one to be in."
To read the full article in the Manitoban, by Chantelle Dubois, please click here.