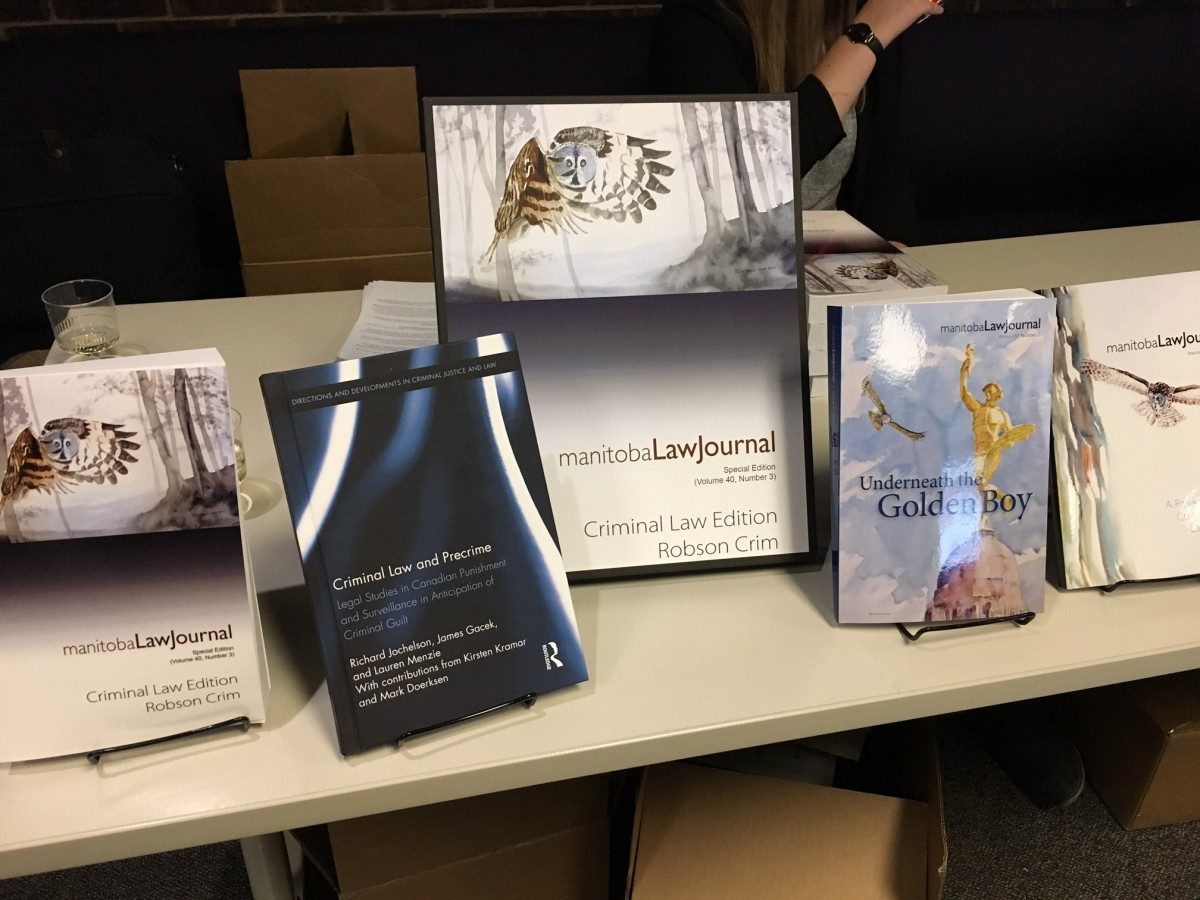 The Manitoba Law Journal's first e-book version now available for free download
The Manitoba Law Journal's Volume 39(1), The Great Transition in Legal Education, is now available for free download at Amazon.ca and Apple iBooks   
October 24, 2017 —
For many readers, The Great Transition issue will be the most enjoyable and informative issue in the MLJ's history.
In this issue, a dozen professors reflect with remarkable insight and candour on their careers, lives, and the past and future of legal education.
This issue can be viewed on personal devices in e-book format. Visit the MLJ website and download it as a PDF for free. Hardcopies will also be distributed to all registrants of this year's Isaac Pitblado Lectures, which take place on Friday, November 3 at the Fort Garry Place Conference Centre.
The MLJ has undergone fundamental changes since 2011. Led by Professors Bryan Schwartz and Darcy MacPherson, the MLJ now focuses on Manitoba's own legal community and aims to provide timely, readable and diverse insights.
Five new issues were released this summer and were celebrated at a 'Mega-launch' event at Robson Hall on October 18, 2017, at which several legal academic and research publications were presented. Read more about this event on the UM Today News Network.
Each year the MLJ includes:
a general issue on developments in the courts and tribunals;
an Underneath the Golden Boy issue focusing on legislation and public policy;
special issues on the past and future of the legal profession, such as the memoirs of Chief Justice Sam Freedman, or forthcoming projects on the changing face of the profession in Manitoba.
The MLJ has regular contributions from judges, policy-maker and practicing lawyers as well as academics. The editors welcome inquiries about submissions at any time: lawjournal [at] umanitoba [dot] ca.