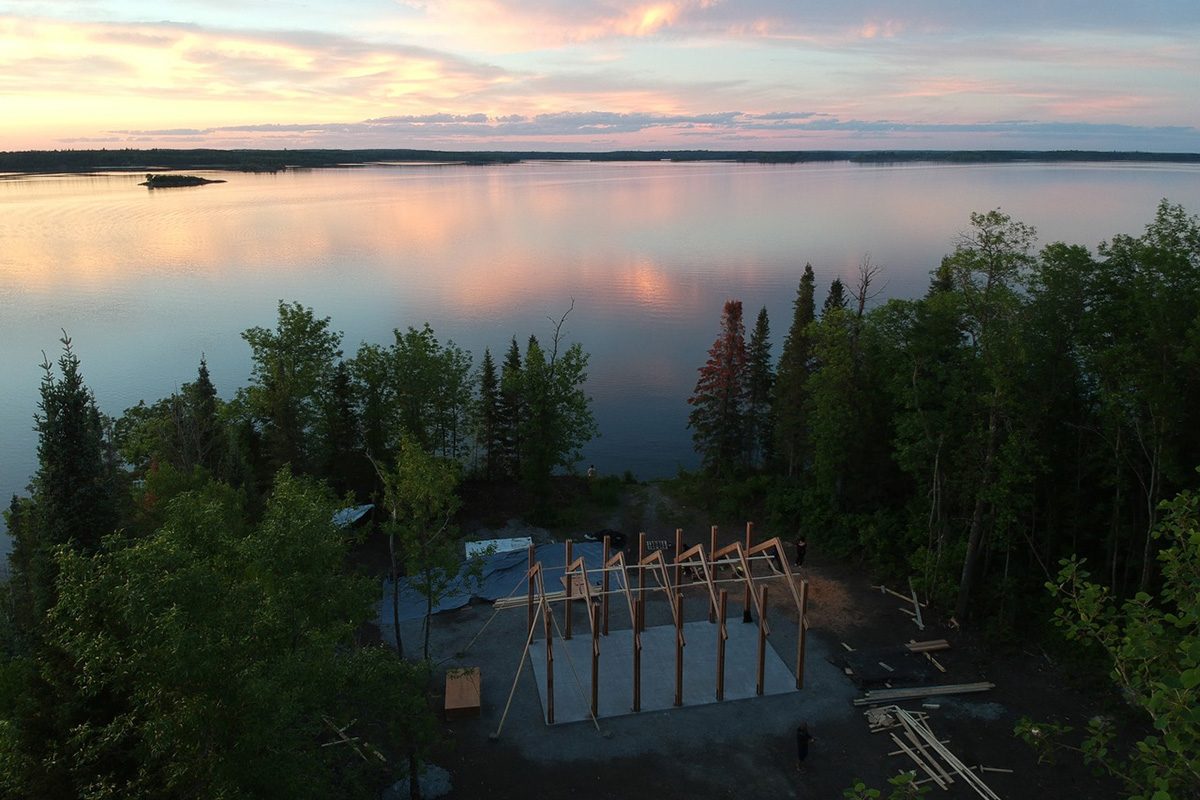 The Keystone Professional: University of Manitoba's Design Build Collaboration with Shoal Lake 40
September 24, 2019 —
As The Keystone Professional reports:
"As a loose metaphor, engineers are not all stiffs and architects are not all sparkles." These were the words of a student who partook in a collaborative design and build course for engineering and architecture students at the University of Manitoba this summer.
Eleven students from the two faculties had the unique opportunity to work with Shoal Lake 40 First Nation, an Indigenous community located on Shoal Lake at the Manitoba and Ontario border to collaboratively design and build a feasting pavilion that acts as a place of celebration and memorial, a project chosen by the community.
A century ago, Shoal Lake 40 became landlocked when an aqueduct was built to service fresh water to Winnipeg. The aqueduct construction resulted in the community being permanently cut off, leaving residents to travel by water or an ice road to get to the mainland. This year marks the completion of the appropriately named Freedom Road, a 24 km long road connecting Shoal Lake 40 to the Trans-Canada Highway. The road will allow for a new water treatment plant to be built ending the community's boil-water advisory – with plans for a new school in the future. The new feasting pavilion is the first structure built with access from Freedom Road and celebrates its completion while paying respect to the lives lost due to prior dangerous travel conditions.
The course was led by faculty members Shawn Bailey and Farhoud Delijani from Architecture and Engineering Faculties respectively, with the support of faculty leadership. The course was held over eight weeks in May and June 2019, taking the students through a complete process from conceptual design to detailed design, culminating in a week of on-site construction at Shoal Lake. Student portfolios documented their work.
Read the full story here (starting on page 14)