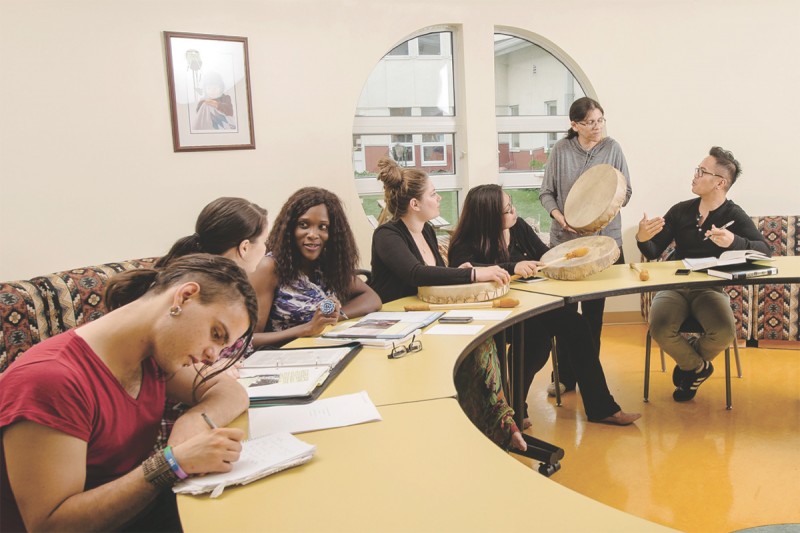 The key to our future
September 21, 2015 —
"Education is the path towards economic freedom and wealth for Indigenous Peoples. At U of M we pledge to do our share to build a strong Aboriginal middle class. Our shared future demands no less." – Ovide Mercredi
Launching on October 3 the Front and Centre campaign will transform the University of Manitoba. Alumni, donors and the university community have shaped five campaign priorities that will ensure our province's long-term economic, social and cultural vitality.
The path forward: Indigenous Achievement
Manitoba will become a centre for excellence for Indigenous education and research. Here are some reasons why the U of M is perfectly positioned to take on this challenge.
The U of M is home to the National Centre for Truth and Reconciliation.
First Nations, Metis and Inuit youth are the fastest growing population group in Manitoba and are the key to the future of our province. Recent census data reports that 16.7% of Manitoba's population identifies as Indigenous.
Notable alumni are leading the way for our Indigenous student: Ovide Mercredi, Justice Murray Sinclair, Verna Kirkness, Phil Fontaine and Tanya Kappo.