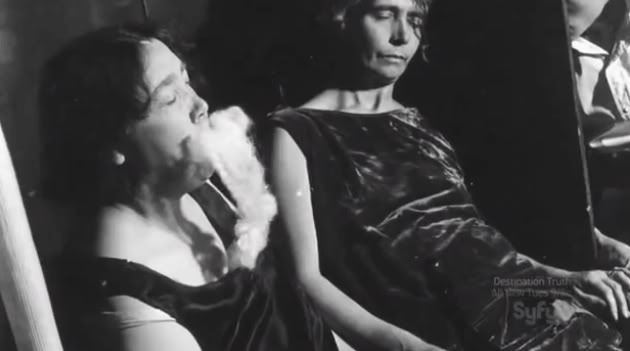 The haunting in Manitoba
It'sHalloween and UM Today is sharing material from the University of Manitoba's Archives and Special Collections.
October 31, 2013 —
Below is a compilation of photographs from the Hamilton Family fonds set to an original composition by Rob Ross. In addition to writing and performing the music, Rob also produced and edited the film. Upon its upload to YouTube, the film became a hotbed of controversy as users used the film as a starting point in a heated debate over the existence of life after death and the paranormal. In its first week on YouTube, the film received over 30,000 hits, which is a testament to the power of the images in the photograph collection and its overwhelming popularity with the general public.
The Hamilton Family fonds details Dr. T.G. (Thomas Glendenning) and Lillian Hamilton's investigations of psychic phenomena in their home in Winnipeg, Manitoba between 1918 and 1945. The images detail numerous aspects of spiritualism including telekinesis, teleplasm, trance states and various other psychic phenomena. This site is comprised of over 700 images from the Hamilton Family photograph collection and over 1300 notes and accompanying documentation pertaining to seances held in the Hamilton's home. The entirety of the photograph collection has been digitized with the exception of duplicate photographs of the same image. It includes digital reproductions of photographs, stereo photographs, slides, negatives and glass slide negatives, as well as some accompanying textual records.
If you prefer something lighter, here's a Campus Files story from 2009 that investigates these hauntings in Manitoba.