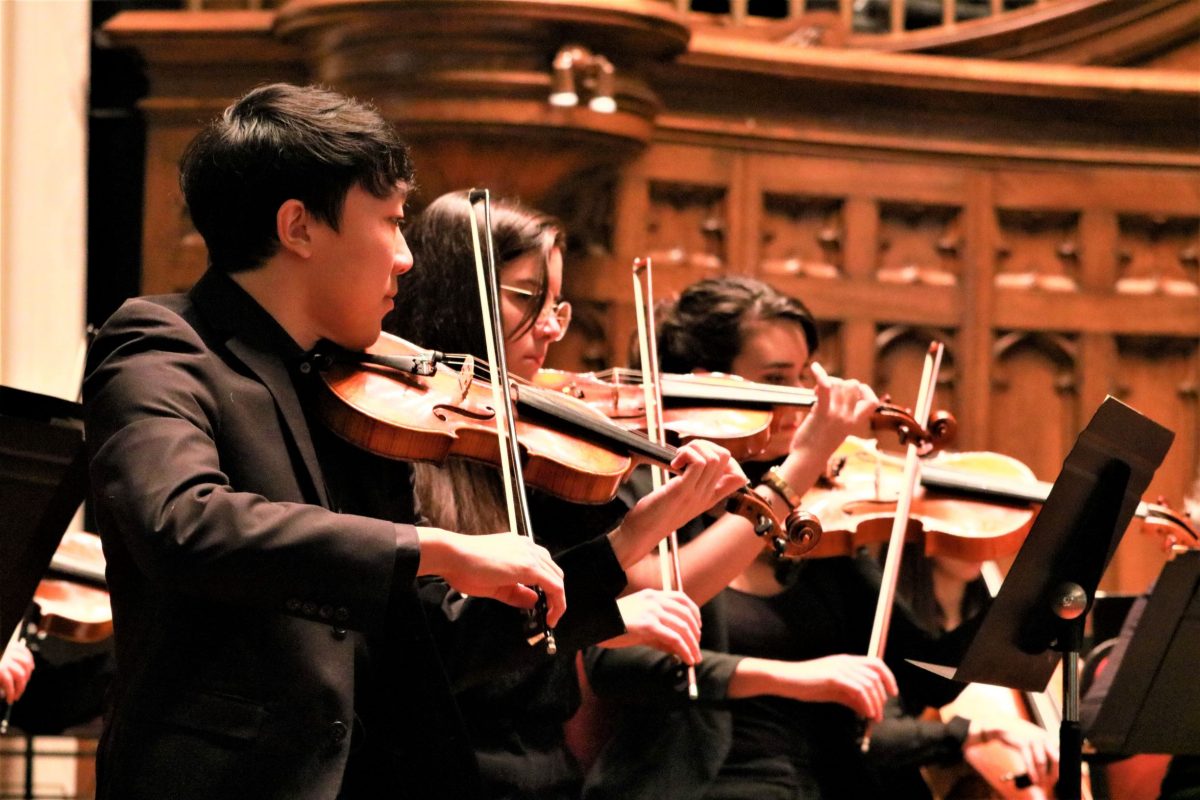 The Desautels Faculty of Music adds scholarships for non-music majors
April 25, 2022 —
Music isn't just for music majors. Many talented and passionate musicians choose to go a different path in their University of Manitoba studies, but would like to continue making music. The Desautels Faculty of Music's many ensembles have always been open to students pursuing non-music majors, and these enthusiastic students have helped to thrill audiences across Winnipeg.

The DFOM Ensemble Scholarship is designed for UM non-music students who wish to receive university course credit for their ensemble participation, and who perform in one of the following instrument areas: jazz, strings, woodwind, brass, or percussion.
Non-music students are eligible to receive an ensemble scholarship for any of the following ensembles:
University of Manitoba Jazz Orchestra

(UMJO)

University of Manitoba Wind Ensemble

(UMWE)

University of Manitoba Symphony Orchestra

(UMSO)



In order to receive university credit for their participation in a DFOM ensemble, non-music students must complete the following:
Submit

the

DFOM Ensemble Scholarship App

lication

by August 15

, 202

2.

Successfully audition

to

the UMJO, UMWE, or UMSO ensemble

. Ensemble audition requirements can be found on the

DFOM's ensemble auditions pa

ge

.
Participation in music ensembles can be an enriching part of the university experience. Non-music students have the opportunity to continue to engage in activities they love, meet new friends from outside of their major, and keep their brains sharp by engaging in practical, hands-on learning. Additionally, having a creative outlet outside of one's major studies can be a great way to relieve tension and avoid burnout.
If you have questions or would like more information regarding ensemble scholarships, please contact Louella Yambot, Admissions and Recruitment Coordinator for the Desautels Faculty of Music.